Ex-Inter President Massimo Moratti: "A Bartender Convinced Me To Sign Wesley Sneijder"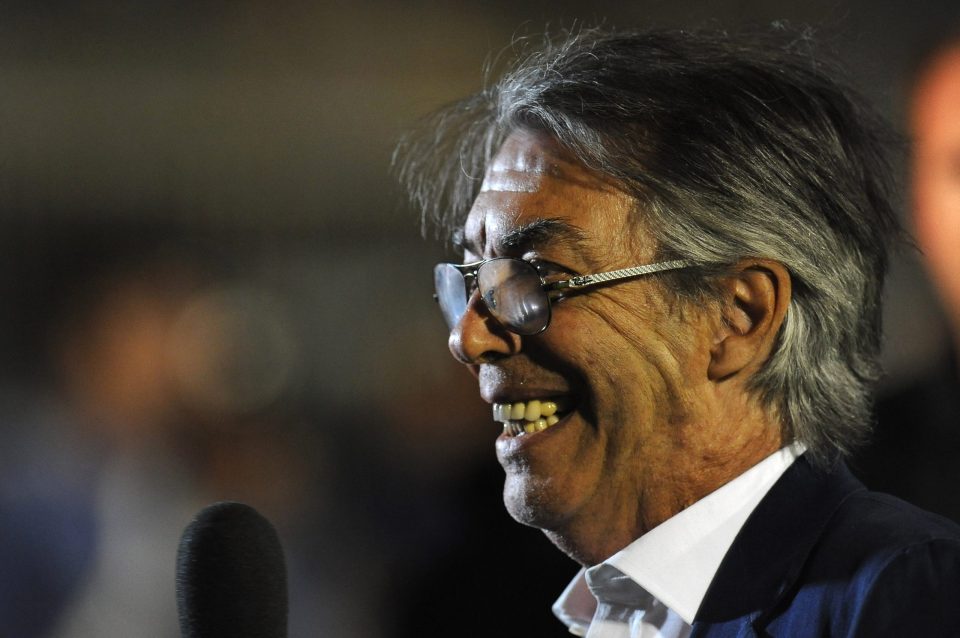 Former Inter president Massimo Moratti spoke about Inter, their season so far and the treble in an interview with Italian broadcaster Rai yesterday.
First, the former Nerazzurri president received a message from current president, Steven Zhang, with Moratti speaking about the message and Steven Zhang.
"Steven is very kind, and every time he meets me, he tells me he wants to make me proud. He is very intelligent and sensitive, and they also have a lot of possibilities. We are in good hands."
He confirmed that he wasn't interested in repurchasing Inter.
"No. I have people nearby who say I should buy them back because they think I might like it. I would certainly like to be the same age as then and have the same kind of adventure, but a very nice chapter is closed. It's passed into the hands of people who look to the future in the right way."
Moratti spoke about his father and his support of the Nerazzurri.
"Yes, they lived in Rome, his mother took him to see a Lazio match against Inter and dad became an Inter fan. My first game? I remember an Inter against Milan match that finished 5-4, it was the most important game I'd seen."
He touched on how he forgot to tell his wife, Milly, that he sold Inter, with her finding out about it on the news.
"It had slipped my mind! Yeah, it's really like that. I talked to my kids and we were all afraid to tell Milly. Time passed and the purchase had been made.
"Strangely enough, she watched TV and I was in the office when she called to tell me she'd heard about it. I had the office elevators shut down because I didn't want any trouble."
The former Nerazzurri president revealed which player he always wanted to buy whilst in charge of Inter.
"Yes, Cantona. From the first day because I thought he could solve many things. Then there were others."
Moratti spoke about Portuguese legend Luis Figo and the story that he signed his contract on a napkin.
"Yeah. That's true. On a napkin because he visited me at the beach. We agreed on a couple of things, then the next day he was going to go to the administrator to do everything but he wanted to be sure about the engagement, those things that players care about so much, there was a napkin of the oily ones, not nice, we had an aperitivo.
"But I still managed to write on a figure that he kept and the next day he brought it to the administrator, there was my signature. He told him that was his contract."
He also confirmed that a bartender convinced him to sign Dutch legend Wesley Sneijder.
"He advised me and was very successful. He was the owner of a bar. He told me about Sneijder in a way that convinced me.
"I mean, he convinced me, he told me two or three right things and he told me that we would win the Champions League. The next day we contacted him. I looked for this bartender, but he never showed up again. He was gone from the beach."
Moratti told a story about former Inter coach Jose Mourinho.
"Mourinho sneaked into my house in Paris. We went in a room but after a little while we heard a knock, the Portuguese concierge came in and said 'Alò José'."
He spoke about the treble.
"A wonderful memory. Mou said he left right after he won? He said that before. But it was still understood. It was bad for me that night. It wasn't good.
"But the next night he was at my house in Milan. I didn't want to disturb the situation, we were winning, there was tension, I didn't want to create a problem 'do you want to leave or not', the important thing at that moment was to win everything. He did."
The former Nerazzurri president spoke about which Inter players he remembers fondly.
"Ibra, I found him nice. He was a great pro. If I have to say a little remembered name is Ince, one of the first ones I signed. I still like football. I always watch matches the same way."
He revealed which one of the Milanese derbies is his favourite.
"Of mine the first one, the one we won 3-1 against Milan but we should have lost 5-0 because Milan were ten times stronger. Milan missed 6500 shots and we scored three and won."
Moratti gave his predictions for the title race involving Inter, Lazio and Juventus.
"First we have to see if the league moves on. Inter have a good chance. It seems to me a good year to win the league. Then we'll see."
Finally, Moratti spoke about Inter coach Antonio Conte.
"He's good, I think he's a great coach, he cares about doing well and that's the main thing."