Ex-Juventus Striker Amauri: "Inter A Classic Conte Team, Lukaku & Lautaro Are Fantastic"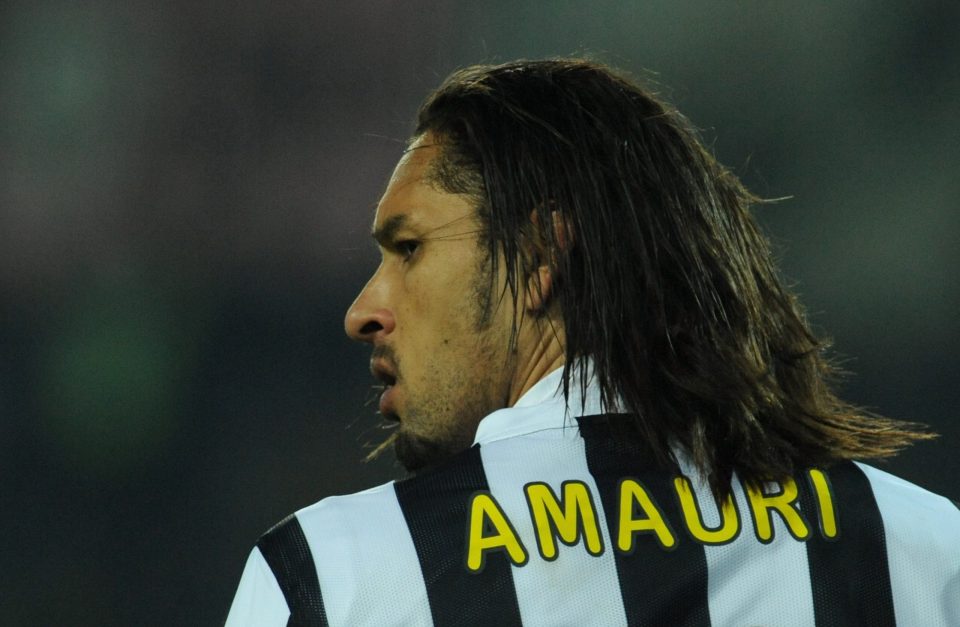 In a long interview with Passione Inter, former Juventus and Italian national team striker Amauri has shared his views ahead of this weekend's Derby D'Italia between his former employers and Inter at the Allianz Stadium.
"Sunday's Derby D'Italia is the real Italian derby. Inter are having a great season as are Juventus but the derby is the derby," he began.
"Inter will surely do everything to win as well as Juventus who, should they win, will be able to increase their lead. It will be a great battle. Unfortunately, the fans cannot be there. In such a game, the stadium should be full but won't be for security reasons."

Amauri then went on to share his thoughts on the current state of Inter, who are managed by Antonio Conte, who he worked under whilst at Juventus.
"Inter are a classic Conte team. He is a manager who has taken on a difficult challenge. He was an icon as a player, a captain and manager of Juventus, he was an idol and a symbol and he chose Inter to give them the wickedness that they have been lacking in recent years.
"Inter have not won things for a few years already but Conte has managed to bring a certain grit and bring out a different desire in the players.
"That is what Conte is like, he wants this. Inter are still competing in three competitions and the current enthusiasm that there is has not been there for years."
Amauri, who can also count the likes of Palermo, Parma and Torino among his former clubs, then went on to discuss Inter striker Romelu Lukaku, who has 23 goals in 34 games across all competitions to date this season.
"Lukaku is what we all see, an animal, someone who knows how to play for the team and knows how to score goals. He is doing really well.
"It was not easy for him to replace Icardi because he scored many goals but the facts speak for themselves, Lukaku is doing great and I like him very much."
Next he discussed Lukaku's strike partner Lautaro Martinez and whether he thinks he has what it takes to be able to play for a big club.
"He is a fantastic player too. I don't know if Inter will let him go because in my opinion there is a plan and the Nerazzurri are betting on him.
"I have seen that Inter are already thinking about Aubameyang but I don't think it will be easy to let Lautaro go, at least this year. Can he play for a big European club? He is already at a great club but it is likely that due to him doing what he is doing, he will eventually go elsewhere."
The 39-year-old, who retired in 2017 after a spell with the New York Cosmos, then discussed the rumours that saw him linked with a move to Inter and whether there was any truth in these rumours.
"In truth, I've never had a call from Inter. They were just rumours however if Ranieri had called me, especially at that time, I would have gone running to Inter."
He then reflected on what it was like to play against Inter famous treble winning team.
"It was really difficult to win against them. We managed to do it once at home but they were a team that you could beat in one game but then they would win the next ten in a row. That's why they won everything."
In conclusion he was asked if the manager of that side Jose Mourinho and Antonio Conte can be compared.
"I do not think that they are the same because Conte is a commander. Mourinho did make himself respected though and everyone ran for him."