Player Ratings Inter 2 – 1 Ludogorets: Snoozefest When Nerazzurri Qualify For Europa League Round Of Last 16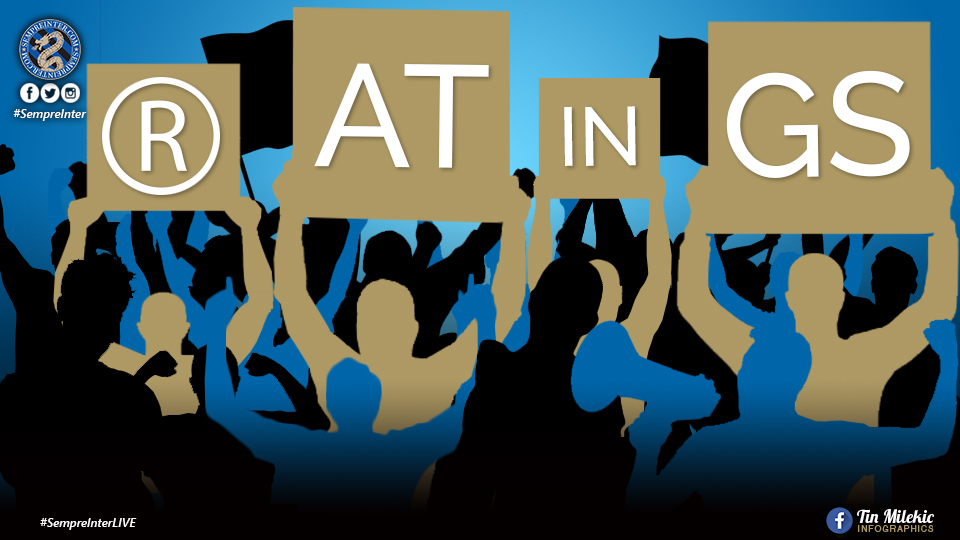 The empty Meazza is never a nice sight but it felt a lot more eerie when Souza bullied Godin to put a sleepy Inter behind after 26 minutes.
That sparked an Inter reaction that proved to be too good for Ludogorets only for  Inter to go back into their shell and saving energy for Sunday.
Daniele Padelli – 5.5: Couldn't do much on the goal as he didn't expect Godin to get beaten and was wrong footed. Godin kept making mistakes and kept Padelli busy.
Diego Godin – 5: For once Godin's game going ahead was better than his defensive performance. His passing out from the back was woeful. Put Inter in a lot of trouble.
Andrea Ranocchia – 6: Very stable, not many bad touches or passes. Played the simple game and was a threat on corners all throughout the game. Good positioning.
Danilo D'Ambrosio – 6: The usual DD Balance of quantity and quality. Positioning almost always right. Passing/crossing was not accurate but that is not his main job. Reliable
Victor Moses – 5.5: Moses doesn't look confident enough to use his strengths when taking on players. Conte surely will have a word with him. Fouled a bit too many times.
Nicolo Barella – 5.5: Was a bit too casual with his passing in the first half. Ran a lot as usual but couldn't provide the quality expected in attack. Rested for the weekend.
Borja Valero – 5.5: Didn't have much to do defensively but even when he had the ball, he always took the safe option. Conte should ask for more dynamism for sure.
Christian Eriksen – 6: Just like Borja, he was missing for large parts of the game. Once Inter went behind he was a bit better. Great set up on the equalizer. Still learning.
Cristiano Biraghi – 6.5: Too timid and defensive than he usually is, that is until Ludogorets scored. Then he decided to run into the huge open spaces and make it count. Went missing again at times.
Romelu Lukaku – 7: Should have put the tie to bed in the first 10 minutes or so. Couldn't get involved but a slice of luck just before half time closed the game out for Inter.
Alexis Sanchez – 7: Looks much more comfortable with Lukaku than he did in Bulgaria with Lautaro. Runs for two players and presses like there is no tomorrow always.
Marcelo Brozovic – 5.5: Brozo came on to play in Barella's role and Conte quickly realised that it wouldn't work. Slightly better when he swapped with Borja, Not his best.
Sebastiano Esposito – 5.5: A lot of running, but when he got the ball his touch was very poor. Didn't manage to get on the end of any chances. Needs these minutes.
Alessandro Bastoni – N/A: Brought on to protect DD who was on a yellow card, but more importantly to move Godin to the right. Did the basics right and made his flank secure.
Antonio Conte – 5: Poor start again and it needed a goal buy Ludogorets to wake his team up.  Good 20 minutes or so ensured that Inter progressed but it wasn't pretty.
Daniel Siebert – 5: Siebert didn't want to go to the screen and maybe should have. Got the simple decisions right and both teams would be happy with his calls.
Inter – 5.5: Inter had their minds on the Juve game at the start and the end and it showed. It took 20 minutes of quality to between all that to dispatch Ludogorets.
Agree? Disagree?
Let us know in the comments below or hit us up on Twitter and Facebook.