Naples Council Sports Councillor: "There's No Reasons For Napoli-Inter To Be Played Behind Closed Doors"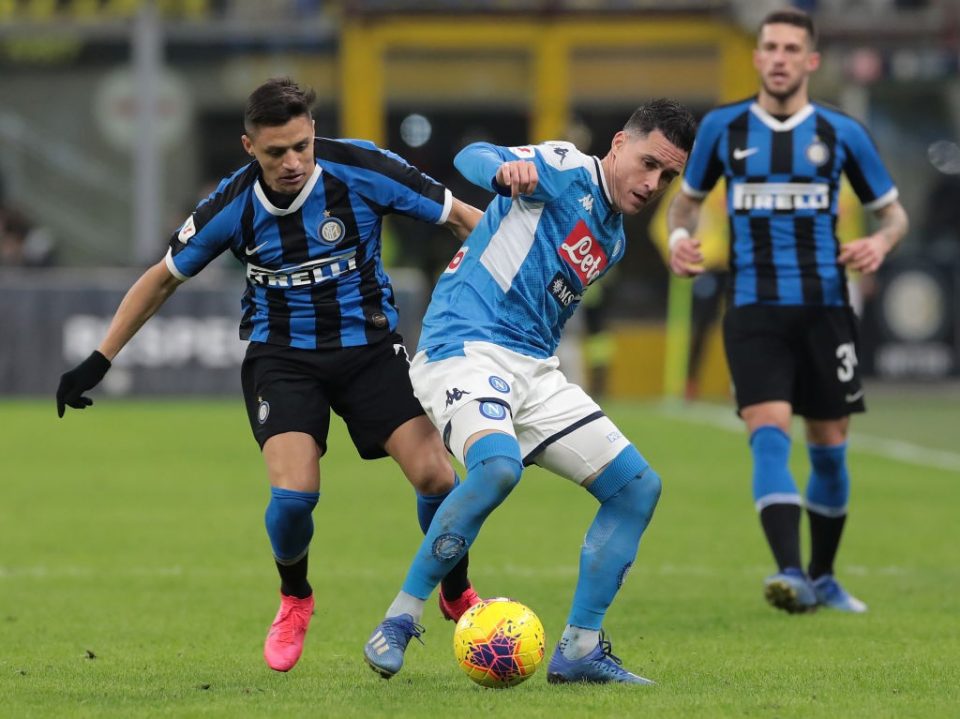 Ciro Borriello, the councillor for sport for the Naples city council has confirmed that for the time being Thursday's Coppa Italia semi final clash between Napoli and Inter in the city will go ahead as planned and will not be played behind closed doors.
The Coronavirus outbreak has wreaked havoc on the Italian football calendar in recent weeks with no less than nine Serie A matches being postponed.
The postponements have however created a tonne of confusion for league organisers, clubs and fans with there currently being no plans in stone with regard to when all the postponed matches will be rescheduled into what is already a packed schedule.
"Napoli-Inter behind closed doors? Having matches behind closed doors is always very complicated, for now there are no reasons for this to happen. We have already sanitised many places, it will also happen at the San Paolo," he told Italian radio station Radio Kiss Kiss Napoli earlier on today.
Napoli head into this match against the Nerazzurri with an advantage given they won the first leg of this tie 1-0 at San Siro last month. Thursday's game at the Stadio San Paolo is due to kick off at 20:45 local time. The winners of the tie will face Juventus or AC Milan in the final.