Juan Musso's Agent: "It Would Be Irresponsible Of Me To Confirm Anything, Inter Are A Great European Team"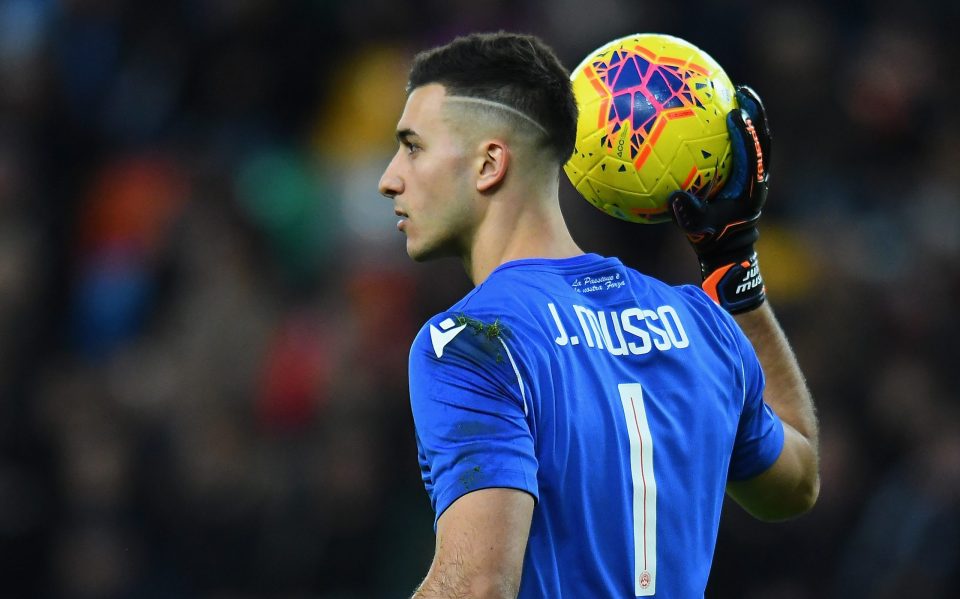 Juan Musso's agent Vicente Montes has praised Inter and Inter's current number one goalkeeper Samir Handanovic amid speculation which has seen his client linked with a move to the Nerazzurri club.
As per various reports, Inter have set their sights on bringing in Musso to initially act as Handanovic's deputy and then become the team's number one goalkeeper and Montes discussed the reported interest in an interview with CalcioMercato.com.
He was firstly asked if he thinks his client can be considered as one of the three best goalkeepers currently plying their trade in Serie A: "Without a doubt he is. Game after game since his arrival in Serie A he is proving to be a great goalkeeper."
He was then asked if there has been any contact with Inter and what he thinks of Inter as a potential destination for Musso.
"Confirming something today would be irresponsible of me but there are several teams from various leagues that are following him closely.
"It is obvious that, with his age, with two seasons in Europe behind him, with an Italian passport, demonstrating quality and professionalism, as well as him being in Argentine national team, Musso is destined to become the goalkeeper of a great European team.
"Inter are a great European team, they have always had fantastic goalkeepers. Handanovic is the best goalkeeper in Serie A. Juan loves Handanovic, they are similar profiles."
He then went on to reveal that some other clubs have come knocking in the past.
"When we decided to sign for Udinese we knew it was an ideal team for Juan to continue his progression. We have never considered changing teams but of some Serie A sporting directors have asked me about Juan."
Montes was also asked if he thinks a valuation of €30 million is about right for his client.
"The value on the market is something so relative. If Kepa cost Chelsea €80 million, Courtois more or less the same amount and Donnarumma is worth €100 million, how much is Juan Musso worth? He would surely be a very important investment for a club who decided to do a deal with Udinese."