Gabriel Brazao: "I Dream Of Playing For Inter At San Siro"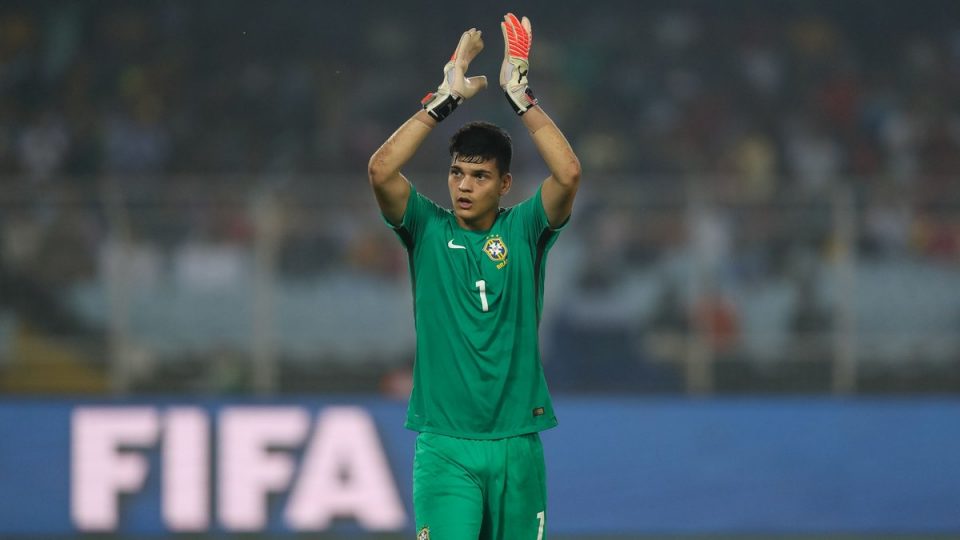 In an interview with Passione Inter, young Inter goalkeeper Gabriel Brazao has spoken on a range of topics and firstly spoke on how everything has gone for him during his loan spell with Spanish second division side Albacete.
"It has been a great experience here at Albacete, I am happy with the opportunities that were given to me to be able to demonstrate my full potential. It has made me very happy to be able to show off," the Brazilian youth national team player who joined the club this past Summer began the interview.
Next he was asked what Inter means to him and shared his dream of playing for Inter at San Siro one day.
"Inter mean a lot to me. I've always been a fan of the club and I'm very happy to be able to represent this great club.
"I have always had everyone's support. They always talk to me and ask me how things are going here in Spain ".
"As I said before, since I was a child I have been an Inter fan. I dream of going onto the pitch San Siro in the Inter shirt. I will work to make this dream come true."
Next he discussed which goalkeepers he looks up to and tries to learn from.
"There are many great goalkeepers that I try to follow. Alisson, Ederson and Handanovic are some of them. I try to see their games, understand how they position themselves, I try to steal their secrets."
Brazao then commented on the recent praise he received from compatriot and legendary former Inter goalkeeper Julio Cesar.
"I was very happy to read his words, Julio is an exceptional person. He has a very long history with the club and being praised by a player with his resume has made me very happy."
Next he spoke on current Inter number on goalkeeper and club captain Samir Handanovic.
"Handanovic is a great goalkeeper, he has had many great seasons. I'm a fan of his way of playing and I try to take inspiration from him too."
He then revealed that he started his footballing career at the opposite end of the pitch as a striker.
"At the beginning of my career I was a striker but I've always had a passion for the goalkeeper role and as time went by I went on to become a goalkeeper and I am very happy with the choice I have made."
He concluded by speaking about his penalty saving record.
"I've always worked on trying to save penalties but I also work on many other aspects f my game. It is not just the fact of blocking penalties that defines me as a goalkeeper. I really like big matches, the decisive ones. I feel a different energy."