Ex-Inter & AC Milan Director Massimilano Mirabelli: "Christian Eriksen Is Formidable"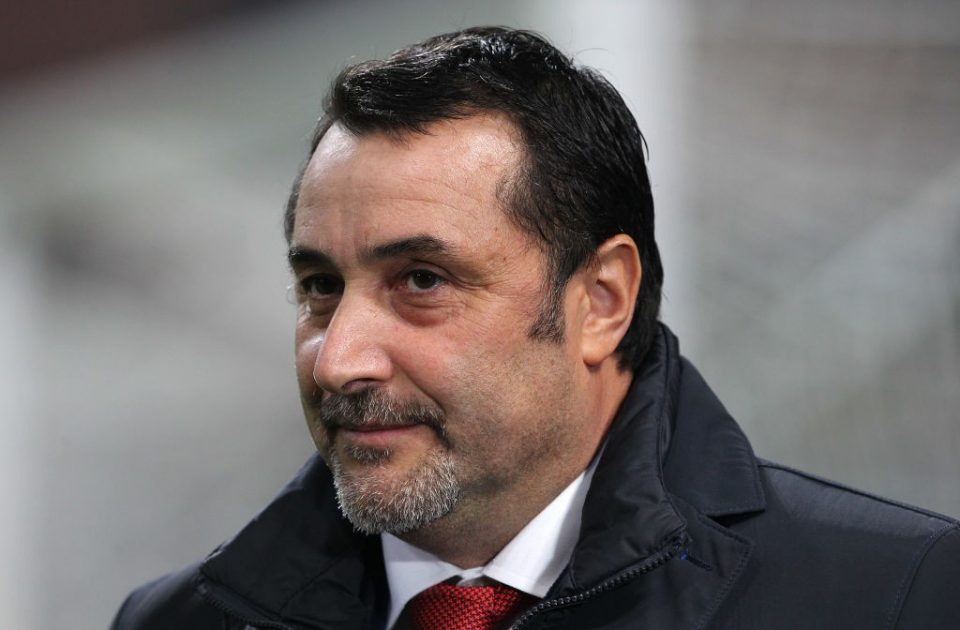 Former Inter chief scout Massimilano Mirabelli has revealed that he recommended Juventus midfielder Rodrigo Bentancur to Inter management whilst he was at Boca Juniors.
The Uruguayan national team midfielder joined Inter's arch rivals in the Summer of 2017 but things could have worked out differently for Bentancur had it not been for Inter being hampered by Financial Fair Play.
"I watched a youth team game between Boca Juniors and River Plate at La Bombonera and there was something special on the pitch," he began an interview with Italian news outlet CalcioMercato.com.
"There was a boy [Bentancur] who dominated the midfield and really stood out. He made everything seem so simple and at one point in the game he dropped back to centre back and did very well there too.
"I got back to Italy and told everything to Mancini and Ausilio.
"It was a very complicated time for the club though. It was in the midst of the Thohir era and there was the very strong hold of Financial Fair Play too. Even small investments seemed like mountains to climb. From that game I actually came back with two recommendations, the other player was Exequiel Palacios."
He then spoke on what it meant to go to a club like Inter having spent the rest of his scouting career in the lower leagues.
"Inter gave me the chance I had been waiting on for some time. I knew everything about the lower leagues but I felt the need to study new players and I wanted to break the banks and Ausilio gave me a way to do that."
He then spoke on his relationship with current Inter sporting director Piero Ausilio.
"Ausilio never took my move to AC Milan well and it is something that still displeases me. Piero is a person that I love a lot. I owe a lot to him. He is a man with values ​​that I share and he is a serious professional.
"Things have never been clarified as I would have liked them to be. We met at some Milan derbies and said we'd go to dinner but its never taken place for a thousand different reasons. Sooner or later it will happen though, maybe at the end of this bad period that we are experiencing."
Next he discussed his relationship with former Inter and current Italian national team manager Roberto Mancini.
"Mancini is a man of an incredible class, from all points of view. The way Mancini sets up his work is incredible. He was born to win and is not afraid of failure.
"He is different from the rest. Mancini cares and will be wanting to win the European Championship's.
"Mancini listens, he is open to dialogue and appreciates those who humbly present their points of view without thinking about the risk that the exposure of different ideas could entail. We talked a lot about football, about footballers, about ideas."
He went on to discuss Inter's January transfer market acquisition, Christian Eriksen, who has so far struggled to perform as expected for the club: "For me he is a formidable footballer, there are few midfielders like him around.
He also touched upon current Inter manager Antonio Conte.
"I consider Conte to be one of the most intelligent and prepared managers in the world. They say he is a fundamentalist but I still remember his 4-2-4 and I also remember him modifying Juventus to get the best out of Pirlo. I would not be surprised to see him change system at Inter too."
Mirabelli first joined Inter in a scouting capacity in the Summer of 2011 and would spend three years with the club. He spent a year with Sunderland before returning to Inter to become the chief scout and would leave his role at Inter in September 2016.