Sporting Want To Reward Inter & AC Milan Linked Luis Maximiano With A New Contract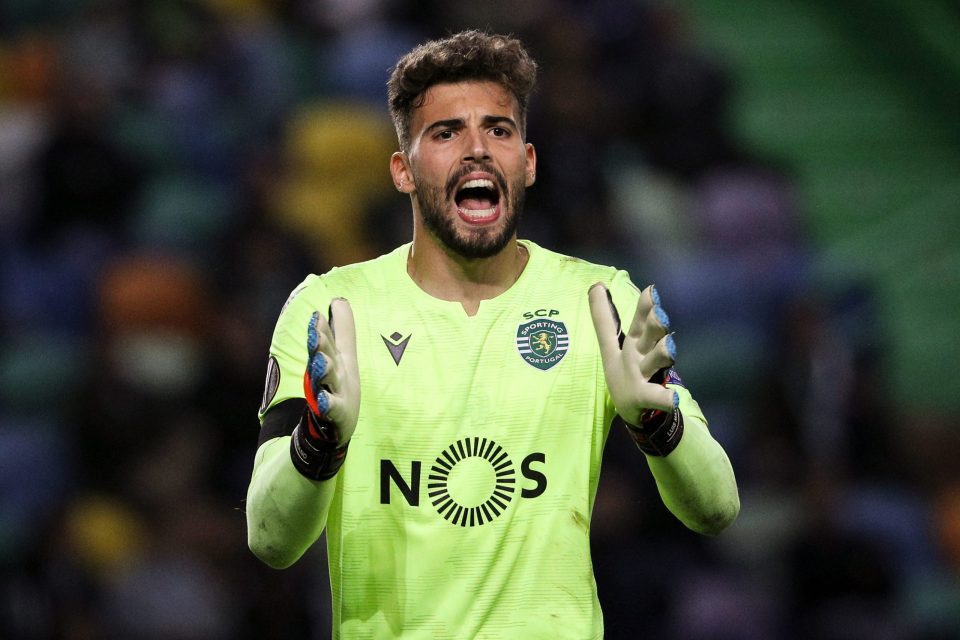 Sporting are looking to hand promising goalkeeper Luis Maximiano a new and improved contract amid reported interest from elsewhere according to a report in today's print edition of Portuguese newspaper A Bola.
In the past few days, the highly rated shot-stopper has been linked with both Inter and AC Milan but Sporting are keen to keep a hold of Maximiano.
Maximiano is currently under contract with the club until the end of the 2022/23 season and earns an annual salary of €80,000. Sporting would like to give him a new deal that would come with a salary of €500,000 and a release clause possibly as high as €60 million.
Sporting wish to get a new contract sorted out by the end of the season for the 21-year-old, who has been the club's starting goalkeeper since November.
This season Maximiano has made 23 appearances across all competitions to date in which he has conceded 30 goals and kept a total of seven clean sheets.