Felipe Melo: "It Wasn't Clear What de Boer Wanted At Inter, I Wanted To Play For Mourinho's Inter"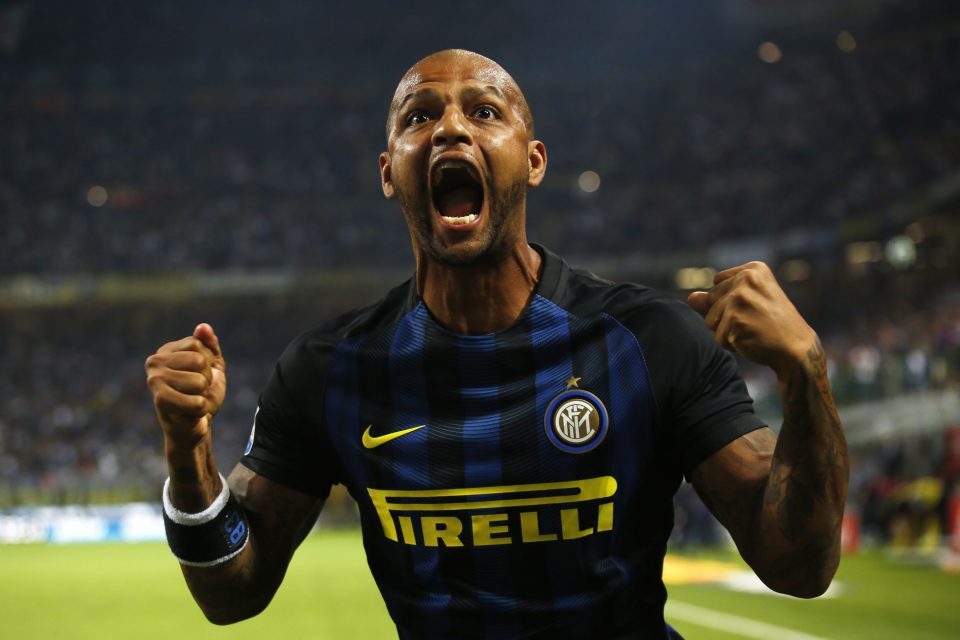 In a long interview with Milan based newspaper Gazzetta dello Sport via social media platform Instagram, former Inter player Felipe Melo has opened up on what went wrong during Frank de Boer's spell in charge of the club.
"He didn't even speak Italian. He came and it wasn't clear what he wanted," the Brazilian explained in the interview which took place late last night.
"I tried to respect him, learn something from him and his staff but it was his choice not to take me to the games, I was a little down about this, I trained a lot. He then left and Pioli came in and I started playing immediately.
Melo then went on to reflect about the one season he spent under Roberto Mancini at Inter and if he has any regrets about the season.
"In that season we did not have the type of team capable of winning the title and after a few months we started to drop off. Despite this, I am proud of what I did. In Italy I had many good experiences.
"Mancini is a great friend and he is one of the greatest managers I have ever met. We won together at Galatasaray and he then took me to Inter which was a team I dream of playing for as a child."
Melo then went on to reveal that he did not want to leave Fiorentina to join Juventus and instead wanted to join Jose Mourinho's all conquering Nerazzurri side instead.
"I went to Juventus because they are one of the strongest teams in the world and you cannot say no but I wanted to go to Mourinho's Inter but only Juventus paid my release clause whilst Inter offered €23 million.
"I am disappointed I never played under Mourinho. He had spoken about me many times and at one point he said I was one of the best in the world."
Next Melo discussed what he makes of Inter and Serie A as a whole.
"Conte is a great manager, he showed it at Juventus too. He has revolutionised everything at Juventus and is now doing the same thing at Inter.
"Juventus will fight until the end, they are a very strong team. Now they also have Cristiano Ronaldo. Inter should've done better against Juventus, especially at home, at San Siro."
The 36-year-old, who is now at Palmeiras in his native Brazil, spent 18 months with Inter between the middle of 2015 and start of 2017. He made a total of 38 appearances across all competitions for the club during that time, in which he scored one goal and provided a single assist too.