Mancini: "I Like Esposito But He Needs More Experience, Eriksen Could Be A Regista For Inter"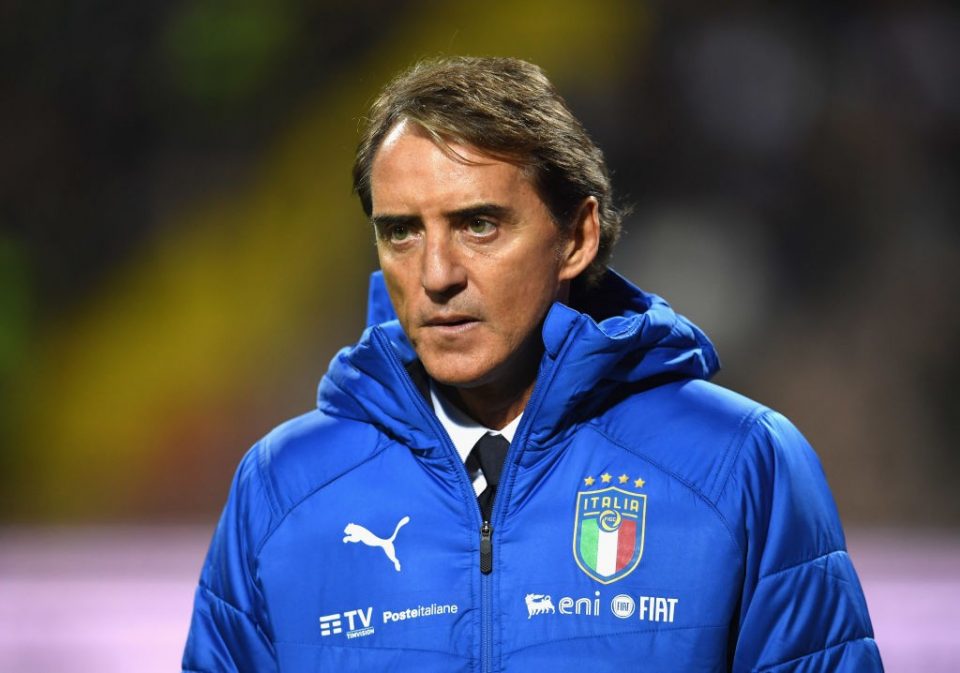 Former Inter and current Italian national team manager Roberto Mancini has admitted that Inter's teen sensation Sebeastiano Esposito has caught his eye but still needs to get more playing experience.
"I like him, he has already played in the Chanpions League. He must gain experience but I like him. The more options that we have, the better it will be," Mancini remarked in an interview with Italian broadcaster Sky Sport Italia this afternoon.
Mancini then went on to speak on the importance of having versatile players available for Italy and mentioned two Inter players who are versatile.
"In this group of players, we have four or five players who are versatile like Stefano Sensi. I think having versatility is fundamental especially for the European Championship's and the World Cup. We also have people like Barella and Pellegrini who can play many roles too."
Mancini was also asked for his views on Inter's January transfer window acquisition Christian Eriksen and where he thinks he should be played.
"Technically he could be a regista, I think he's more of an offensive extension to Nicolò Barella or like Marcelo Brozovic. A good player like him can transform himself and play anywhere, even if I think he needs time to establish himself, the Italian league is not easy for anyone."
Next he was asked which is the favourite derby he has either played in or managed throughout his career.
"The derbies are all beautiful, in Milan they played to be higher in the table while in Genoa and Rome they play for supremacy of the city but all of them are beautiful and exciting games."
In conclusion he was asked if there are any favourites in the race to win the Serie A title.
"It is not an easy answer as something so unusual has happened. Juve remain at an advantage but if football resumes after a break, anything can happen."
Mancini had two spells in charge of Inter and led the club to four Serie A titles, three Coppa Italia and two Supercoppa Italiana. He has been in charge of Italy since 2018.