Ex-Nerazzurri Attacker Alvaro Recoba: "I Was Stupid To Leave Inter"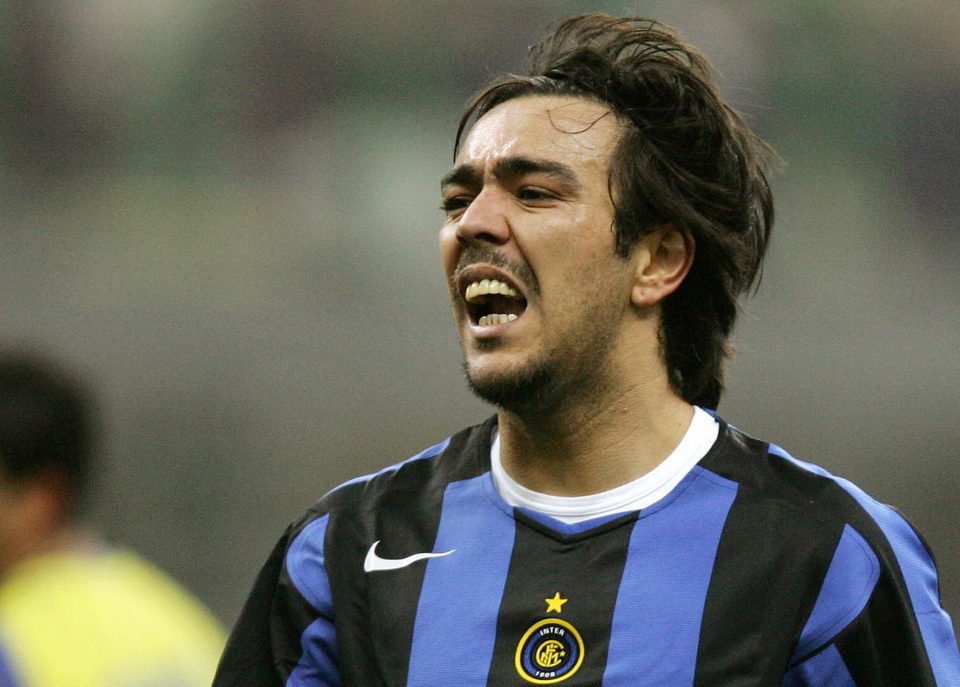 Former Inter striker Alvaro Recoba discussed the ongoing Coronavirus emergency and his memories with the Nerazzurri in an interview with Italian broadcaster Sport Mediaset on Instagram today.
"I'm happy with what I did, I don't regret anything. Perhaps my limits were those, but what is past is past. Every moment of my life I lived it my way, with my intensity, believing it was the best thing. Maybe I regret a thing or two. I was a fool because I decided to leave Inter when I shouldn't have, but I was still very happy for the Treble."
The 44-year-old Uruguayan then revealed when he could have left the team before the Treble winning campaign.
"I could have left a few years earlier but I was thinking of leaving on a good note, but that year I had reached a point with Roberto Mancini where we weren't in it anymore and I didn't even want to fight too much, it wasn't my way and I decided to leave. But I could have been part of that team."
He then touched on the passport scandal that he was involved in at the beginning of the 2000s.
"I don't regret that, the facts went as they went. I declared what I knew, always telling the truth. I always thought I was doing things right but it wasn't so, then you can't regret every two minutes of what you do."
Recoba spoke about his relationship with former Inter president Massimo Moratti.
"I have discussed this relationship many times, he was a good person and he also saw a good person in me. Sometimes I call him, if he knows I'm in Milan he calls me and we meet. The last time we saw each other was in November, my wife and I were in Milan, but I haven't heard from him in these months."
He spoke about the first conversation they had after the squad won the Champions League final in Madrid in 2010.
"I was in Greece, as soon as the game was over, I sent him a message congratulating him on everything he had given the team. He replied after 20 minutes and thanked me."
Recoba spoke highly of his former teammate Ronaldo.
"He was definitely the best team-mate I've ever had. The only thing I regretted was seeing him go to AC Milan, but everyone does what they want. He went to Real Madrid, to Barcelona, it wouldn't be easy to see that at home. But he was the best of his time, besides the ones I played with."
The 44-year-old discussed the best players in history.
"The best player I've ever seen is Messi, for me. I also saw Diego Armando Maradona but I was a kid, then Ronaldinho, CR7, but Messi is the best for me. I never heard from Adriano again, I remember his legs were the biggest I've ever seen. He had a power in kicking the ball that I saw in few people."
He touched on the difficulties that Adriano faced in his career.
"When his father died, he suffered a lot. It must be really hard, he was a very sensitive boy, a good giant. I hope he's happy now."
He briefly highlighted the qualities of Javier Zanetti.
"A great professional, who could play even now without problems."
Recoba touched on the goal he scored in Inter's famous comeback against Sampdoria.
"I was angry that day. I went in and immediately afterwards we scored the second goal. Then I said: 'No, it's not possible'. Then we started to create chances, we were denied two penalties, then Oba Martins crossed, Christian Vieri scored. It was a good time, crazy, at the end there were eight of us in the opponent's area, if we hadn't scored, we could have risked a counterattack."
He spoke about his preference to shoot from outside the box.
"It's everyone's choice, I really liked to shoot but it's a question of each player's style. At the time it was played with the balls of the individual teams that had different characteristics. Bologna's balls moved a thousand miles per hour, Roma's balls stopped on wet ground."
The former Inter striker spoke about the current Nerazzurri squad.
"They had to do everything perfect to go all the way, because they don't have such a big, quality squad like Juve. When they had a few problems, they lagged behind, there is Romelu Lukaku and Lautaro Martinez but there are no others like them."
Finally, Recoba spoke about his favourite players at the minute in Italy.
"I really liked Matteo Politano, but now he's gone. I liked his kind of game, I appreciate the players who maybe miss ten balls but they still get the ball. Then there's Matias Vecino, who's making a great path. I was with him and Diego Godin in November. For goalkeepers, I like Samir Handanovic as well as Wojciech Szczesny."