Ex-Nerazzurri Attacker Ricky Alvarez: "Gasperini Tried To Change Too Much At Inter"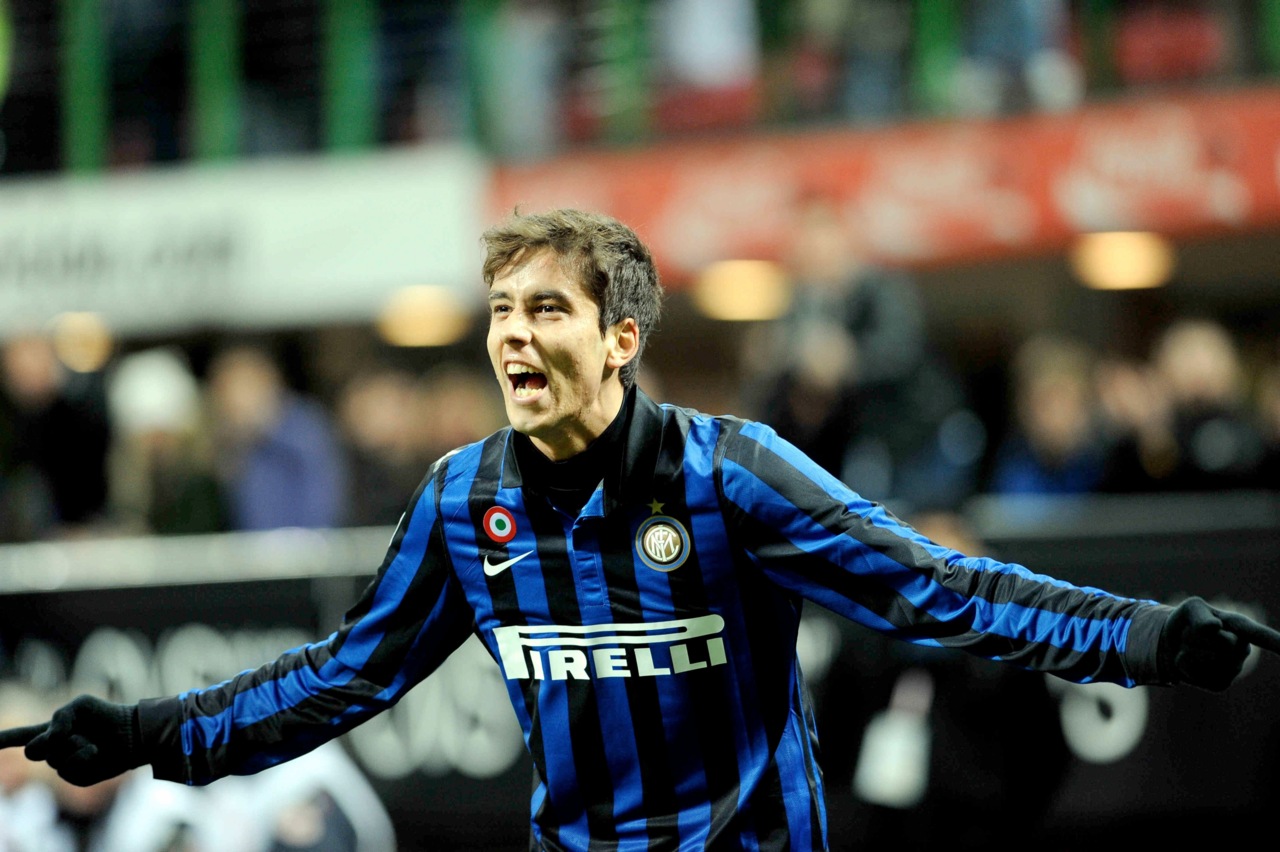 Former Inter forward Ricky Alvarez discussed his experiences at Inter and his return to Argentina in an interview with Italian media outlet FcInter1908.it today.
"I fulfilled a dream I had as a child. Anyone who starts playing football has the goal of joining a team like Inter, I've succeeded."
He then discussed how he is doing considering the ongoing Coronavirus emergency.
"It's a peculiar time. Here in Argentina we were lucky enough to see what happened in Italy and beyond. The country has made some decisions in advance. We are locked in the house and I train and spend a lot of time with my family. I like being with my son and my wife. She is pregnant and we are waiting for the second child. We are happy and we spend time together."
The 31-year-old Argentinian revealed what the Nerazzurri represents to him.
"It was a great experience for me. Three years I had a great time. Beyond the results and a not ideal situation, it was a period of great growth. I played with great players. When I think of Inter, I have a wonderful memory, it was a really important experience in my career."
Alvarez spoke about the Inter players that he bonded with most.
"When I arrived, there were so many players who had won the Treble. For me it was a dream to play with them. There were also a lot of Argentinians and it was much easier for me. They were older than me and they helped me to settle in and get to know cities and clubs. I grew up a lot with them, with a lot of advice especially on the field. I think about Zanetti, Cambiasso, Samuel, Milito. Then came Forlan, Zarate, Palacio, Icardi."
The 32-year-old highlighted the players that inspired him most.
"I have to name four names, Zanetti, Cambiasso, Samuel and Milito. For what they represent for Inter and for the world of football, their humility and their way of doing things are an example for me, in a very particular and very difficult environment."
He spoke about the reports that, during his first season with the Nerazzurri, there was a divided dressing room under coach Gian Piero Gasperini.
"When I arrived, there was no problem in the locker room. There were a lot of important, experienced players who had won a lot. When I arrived, I found a cohesive environment, everyone together and a good group. With Gasperini it wasn't a good time, he wanted to change everything, from the way he played to many other things. For such an important team with top-level players it's not easy. In football everything can change, in that period there were no results and now at Atalanta he's doing very well. He's a great coach, he's done very well for many years. I think it was a question of 'bad timing' for him at Inter."
Alvarez touched on the 'not ideal' situation.
"Moratti, who was a great president for me, started thinking about selling the club and then sold it. At a time like this it's not easy, with so many changes you have to get used to. It wasn't the best period at a corporate level."
He touched on the situation of Inter owned striker Mauro Icardi.
"Mauro is a great striker. He's done very well at Inter since he arrived. We talk a lot about his private life but he's always been focused on the pitch and I think that was the most important thing."
Alvarez couldn't predict what would happen to Icardi in the future.
"I don't know what happened with Inter last year, so I don't know what's going to happen. If he can agree to go to Juve? I don't know, I'm not in his head."
He touched on his departure from Inter in 2014.
"After the World Cup in Brazil, the possibility to play in the Premier League came up and I accepted. Mancini? When I decided there was still Mazzarri. I didn't have the chance to meet him and talk to him."
The 32-year-old didn't think that Barcelona star Lionel Messi would join Inter in the future.
"I think it's impossible. He is considered a 'god' in Barcelona and I think he will end his career there. In football you never know, but I don't think he'll leave Barcelona."
Alvarez then touched on Inter striker and Barcelona target Lautaro Martinez.
"He's a great player. He's doing very well at Inter and it's normal that offers like Barcelona's can come in. I think he is doing very well at Inter and it will be a difficult decision. He knows he's doing well at Inter, he's an important player and he can make a difference there, with Barcelona you have to play for a spot and win the starts."
He spoke about Inter target Thiago Almada, who is also playing for Velez.
"Thiago is a great player. He's very young but already has a great personality. That's a very important thing. He's very technical. He's got the future in his hands and there will certainly be offers for him from a lot of teams. He needs to grow further but you can see he's very strong. I hope he can have a great career."
Alvarez discussed another player that Inter have been linked with in Argentina, Lucas Martinez Quarta.
"I've seen him play and he's a great defender. He's doing very well and we're talking about the interest of many teams. In the last few years River Plate have been doing very well and they've been showing off the players in the squad."
Finally, Alvarez spoke about what will happen in his future.
"I still don't know what, but I would certainly like to continue in the world of football. It's something I've been doing for many years and you feel you can continue to do it in another role. I don't know which one, but I'll take time to prepare myself well. When I decide to do it, I'll only do it after I've trained well."