Inter Linked Ivan Rakitic: "I'm Not A Sack Of Potatoes, I Will Decide My Future"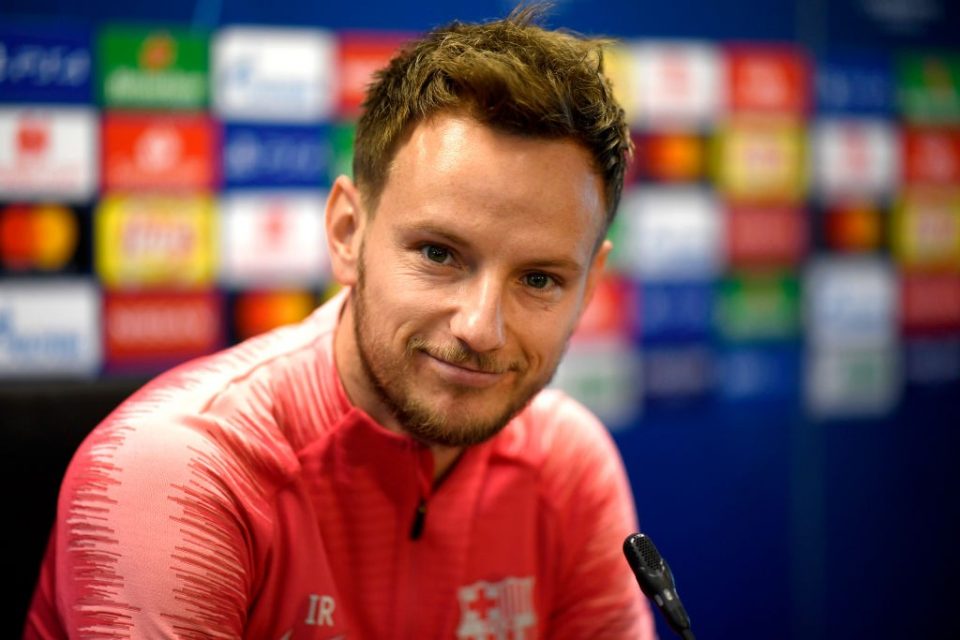 In an interview with Spanish news outlet Mundo Deportivo, Barcelona midfielder Ivan Rakitic has spoken on the recent media speculation surrounding his future.
Reports have suggested that Rakitic could be sold in the coming months due to the fact he will have around a year left on his current contract and Barcelona do not want to give him a new contract nor do they want to lose him for nothing.
The Croatian, who was part of the Croatia team who finished as runners up at the 2018 World Cup, has drawn links to Inter, AC Milan and Sevilla in particular.
"My name has been linked with other teams not only now but for two years. As I have always said, Barca is the perfect place to play," he explained in the interview.
"What I want is to have fun and help the team. I had a very strange first half of the season. It was very uncomfortable and surprising for me, but I have to learn different things and improve things."
He then went on to share his desire to see out the remainder of his contract with the Blaugrana, who he has played for since the Summer of 2017.
"Sometimes things happen that you don't understand, but you should not understand but accept them. I hope I can see out my contract.
"If it is not so, we will sit down but now the most important thing is to finish the season in the best possible way then we will analyse everything, but my idea is to finish my contract."
The 32-year-old then went on to insist that he will ultimately decide his future.
"I am not a sack of potatoes. I will decide my future. I want to be where I am valued. If it is here, I'll be delighted, and if not, it will be where I decide."
In conclusion, he spoke on the links regarding a possible return to Sevilla and admitted they are a club who mean a lot to him.
"I have a special affection for Sevilla and for the city, I have my family there. I have always said it would be a great dream to wear that shirt again, everyone knows it, but it's not my decision, whether I want it or not, there are several things behind it.
"Monchi and everyone in Seville has my phone number, they haven't called me yet. What I think about Sevilla is well known."