Ex-Inter Player Sixto Peralta: "Incredible How Humble & Calm Ronaldo Was"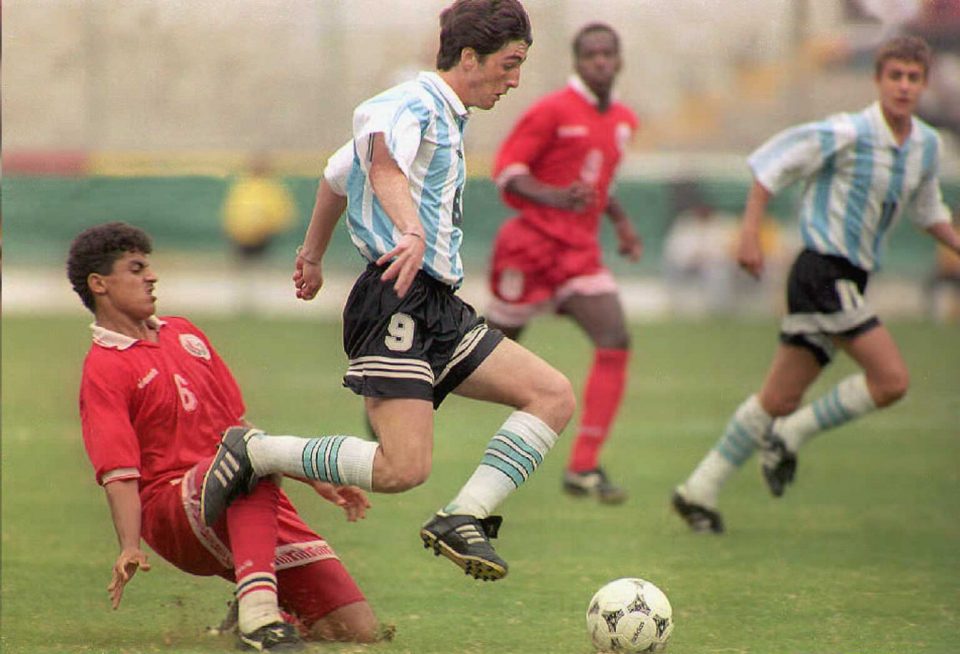 Former Inter attacking midfielder Sixto Raimundo "Mumo" Peralta Salso has reflected on his brief time with Inter in an interview with Italian news outlet FCInterNews.it, which started with Peralta explaining his arrival at the club in the year 2000.
"I was 20-years-old. It was an Inter that needed to win and wanted to win. It was a team full of important players, there were world class players there. I learned a lot by going into the dressing room, which was a very nice experience."
He was then asked what struck him most when he arrived at the Nerazzurri from Superliga Argentina side Racing Club, the same club Inter purchased Lautaro Martinez from in the Summer of 2018.
"The stronger and more important a player was, the more humble he was. It seems incredible to think but the greatest of all, Il Fenomeno Ronaldo, was a very calm boy and was insanely humble.
"I had a beautiful relationship with all South Americans. Javier Zanetti helped me look for a house and there was Ivan Cordoba, Martin Rivas, Alvaro Recoba and Ivan Zamorano too. They took care of the younger players and treated me spectacularly well. I will always remember this."
He then spoke on his debut which came in the Supercoppa Italiana against Lazio.
"I played the whole second half. The first half had not gone very well but over the second 45 minutes we drew level several times. It was a good game and it is too bad that we lost it 4-3."
He then went back to discuss his arrival at the club and how he felt when he was told the deal was done for him to move to Inter.
"I was the starter of the Argentina Under 20 national team and at Racing, together with Diego Milito. There were several rumours about me then my agent said to me that it was all done with Inter.
"I felt mixed emotions given my age. There was fear and great joy as well as uncertainty. I found myself travelling to Inter when I was very young to play in a world class squad."
Next he spoke on Milito and why he thinks it took so long for him to join the club.
"Each player matures at his own pace and goes on different paths. Diego had some difficulties when he was very young.
"He then grew tonnes and became very great and was able to distinguish himself in the football world. He always kept his head on his shoulders and this certainly helped him a lot."
He concluded by admitting he would have liked to have played more for Inter, especially during his peak: "I would have liked to have played 20-30 games at Inter during the best moment of my career. It is a thorn that remains in my side, but you cannot cry over spilled milk."
Peralta spent a total of three years on the club's books and made just three appearances across all competitions due to loan moves to Torino, Ipswich Town and Racing Club.