Italy Coach Roberto Mancini: "If Massimo Moratti Was Still Inter's President The Club Would Try To Sign Barcelona's Lionel Messi"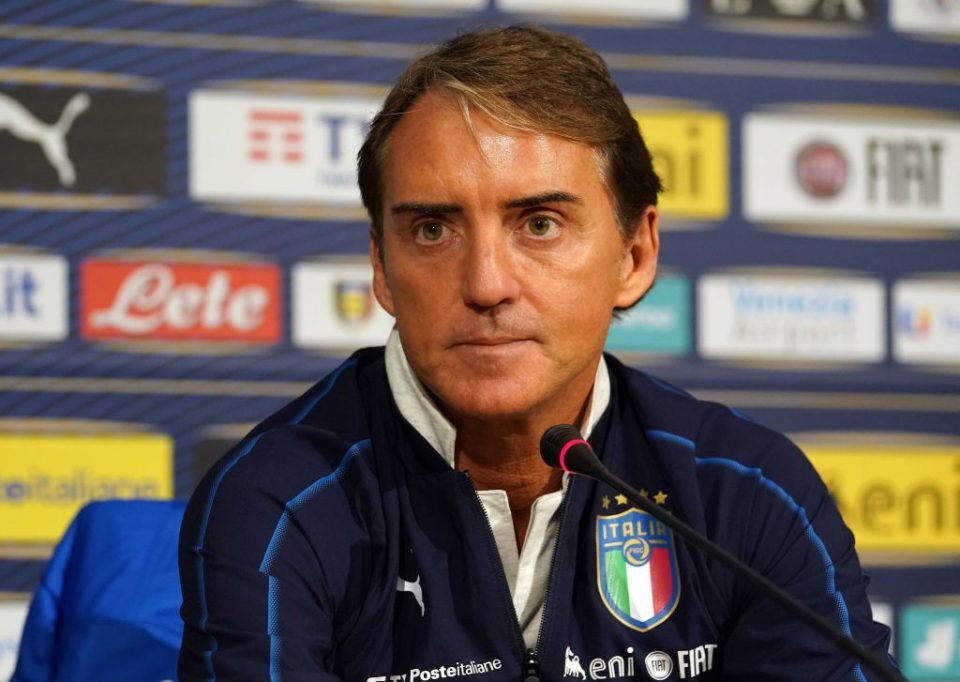 Italy coach Roberto Mancini discussed his thoughts about the restart of the season, the postponement of Euro 2020 and the potential transfer of Lionel Messi to Inter in an interview with Italian broadcaster Sport Mediaset earlier today.
First, he highlighted how he wants the league to restart as soon as possible.
"I hope the league will restart as soon as possible because football is a very important social thing, then we will see what will happen. And I hope this terrible thing will end soon. It will take a bit more time but we deserve to go back to living like before. I think anything can happen because there's never been such a situation before."
The former Inter and Manchester City coach discussed the title race and which club he thinks are the favourites.
"It's difficult to make predictions, Juventus are in the lead and remain the strongest but anything can happen, Inter and Atalanta could be back in the race. When you stop for so long everything can change, nothing is impossible."
Mancini spoke about how the postponement of Euro 2020 may help the Italian national team.
"We are one of the youngest teams so a year more experience will improve everyone, both technically and athletically. It will be an important tournament for me and for us. We have managed to create a strong team that can improve and that can play to win."
He highlighted how important it is for Italy to win next summer's tournament.
"Bringing the European Championship back to Italy after so many years, since the last one was won in 1968, would be a great thing that we want to do. We have the quality to be able to do it."
Finally, Mancini discussed the rumours that Inter are looking to sign Barcelona star Lionel Messi.
"If Moratti had remained president of Inter, knowing him, I think he would have tried, as he did with Ronaldo, who was one of the strongest strikers in the world. He managed to bring him to Inter. The newspapers say that Messi is not very happy but maybe instead he's the happiest person and wants to stay at Barcelona."
The Azzurri, under the guidance of Mancini, won every game in their Euro 2020 qualifying group, with highlights being the 9-1 win over Armenia and the 3-0 win away at Bosnia. Roma forward Nicolo Zaniolo, who was expected to play a key role in Euro 2020 before suffering a serious injury, will now be able to recover in time for the tournament.