Wanda Nara's Italian Lawyer: "Ex-Inter Captain Mauro Icardi Has Done Well At PSG, He's Always Liked Idea Of Playing For Napoli"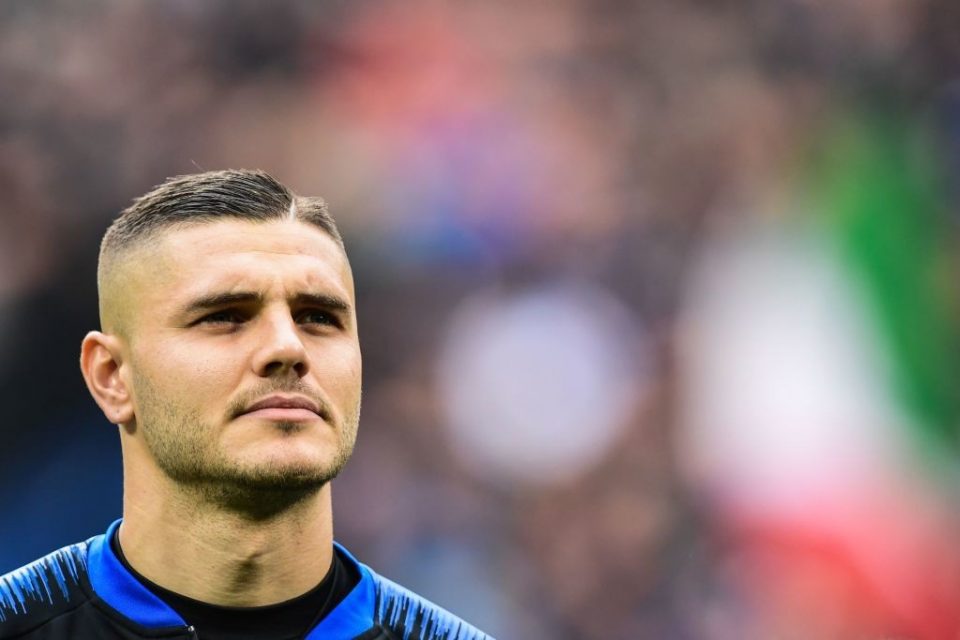 The Italian lawyer of Mauro Icardi's agent and wife Wanda Nara, Elio Letterio Pino, spoke moments ago on Italian radio station Radio Marte, on a wide variety of subjects starting with Napoli's failed attempts to sign the Argentine striker this past Summer.
"Aurelio De Laurentiis can have no regrets, because he always tried to sign Icardi," Letterio Pino explained in an interview with Italian radio station Radio Marte this evening.
"For one reason or another, Mauro didn't want to remain in Italy last summer, so the president just had the wrong timing. Some might not like his tactical role within a certain system, but if you're looking for a striker who scores goals, then Mauro always delivers."
He then went on to reflect about the 27-year-old's time on loan at reigning French champions Paris Saint Germain, who can sign him up on a permanent basis for €70 million.
"Mauro has done very well in Paris. It's true that he didn't play the last two Champions League games, but it's a very strong squad and it's understandable to be on the bench occasionally for Edinson Cavani.
"I'd always want to keep a 27-year-old with his goal record but Leonardo will make his own evaluations."
Letterio Pino then refused to rule out the possibility of former Sampdoria player Icardi ending up at Napoli in the future.
"Obviously, Wanda Nara is his agent and she takes care of his interests. I know Mauro well, he's like a son to me. The idea of joining Napoli has always been one he's liked.
"There was a little controversy in the past with Diego Maradona, but he knows the club's history and Napoli is the city of his idol, the idol of all Argentines.
"Perhaps Napoli would've been the ideal club to light him up, so there's absolutely nothing against this club."
Whilst Icardi has been in the French capital, he has made 31 appearances across all competitions to date. In just about 2000 minutes on the park, Icardi has scored 20 goals and has provided four assists for his teammates.
There are contrasting reports in the media regarding PSG's intentions for Icardi but he should not struggle to find another club with many reports stating that Inter's arch rivals Juventus are especially keen on signing him.