Inter Legend Francesco Toldo: "Samir Handanovic Is The Best Goalkeeper In The World"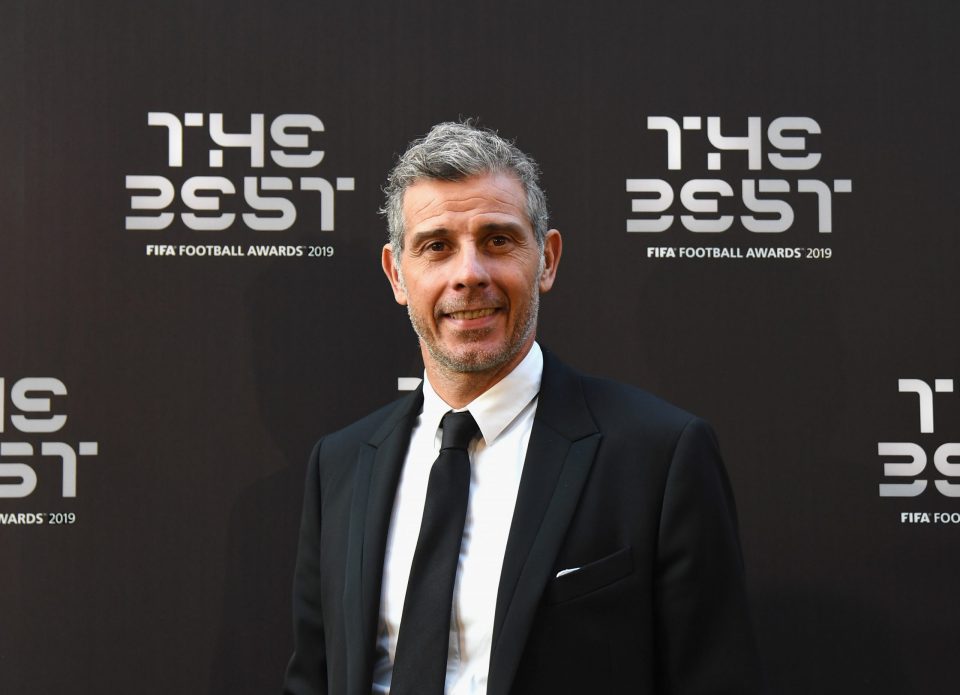 Legendary Inter goalkeeper Francesco Toldo has sang the praises of current Inter goalkeeper Samir Handanovic and went so far as to say the Slovenian international is the best goalkeeper in the world at the moment.
"I am not think about a post Handanovic era at Inter because he is still there, he is still young, he is the best goalkeeper in the world, he does not miss a beat despite the controversies, the changes of his teammates and the club in general," Toldo explained in an interview with Italian broadcaster Sky Sport Italia.
"When the time comes, Inter will know how to find his successor but he is still there and I do not see why you should think about life after Handanovic yet."
The former Italian national team shot-stopper was asked which manager changed his career.
"If you want just one name above all others, I will say Jose Mourinho. However, if you want to know who helped me out in my youth then it is a gentleman named Franco Caporello, who still trains children and if you can do his training, you can be a goalkeeper."
He then spoke on one of the best things about Mourinho, who guided Inter toward winning a historic treble in the 2009/10 season.
"I think Mourinho has always treated everyone in the same way regardless if the person played all of the games or just one."
Toldo then went on to insist that it was in fact him rather than Christian Vieri who scored 'that' goal in a game against Juventus many years ago.
"I scored it but Vieri wanted to claim it for the sake of the top scorer list. I had told Cuper in the locker room before the game and if we were losing I would go up and try to score. Vieri didn't even touch it, he says he did but the goal is mine. Vieri and I always joke about it."
Toldo joined Inter in the Summer of 2001 and would spend just shy of a decade with the club before retiring after the treble win.
The now 48-year-old made 233 appearances across all competitions during his time on Inter's books, during which time he kept 95 clean sheets.