Michele Di Gregorio: "Handanovic Is A Monster, I Want To Captain Inter"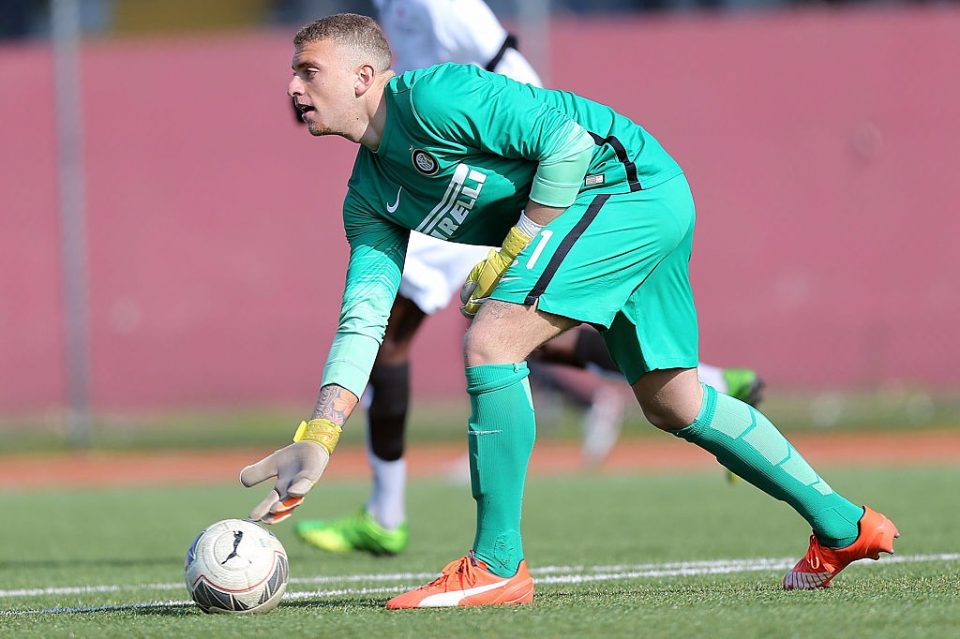 In an Instagram Live chat with journalist Nicolo Schira, Inter goalkeeper Michele Di Gregorio has spoken on a number of Inter related topics, firstly starting with his experience in the club's Primavera side.
"I wish to thank Vecchi and Samaden for the compliments they gave me and because they helped me grow. I spent years in the Primavera. The first season I played little because I had injuries but despite this, the manager wanted me to stay. The following year I hurt myself again. I have always felt the trust of the club in me." 
Di Gregorio, who is currently out on loan at Serie B side Pordenone, then spoke on what it is like to have the chance to train alongside Samir Handanovic.
"It is great to train with the first team, you get to experience real football. Handa is a monster, he impressed me and he understands everything in advance. He is a man of few words but I tried to get as much from him as possible. I liked what Vecchi said about him and that was that he gets better as he gets older."
Next he discussed his decision to join Pordenone on loan for this season, where he has been virtually ever present.
"They were the club that looked at me with the most conviction, they came to see me in the final playoff match when I was at Novara."
He then shared his ambition to return to Inter and revealed his desire to follow in the footsteps of Handanovic.
"I want to go back and play at Inter. Inter is my home, I grew up there. It is a dream come true for me and I want to do what Handanovic is doing. I want to stay, achieve things and become captain." 
In conclusion he spoke on goalkeepers he idolised when growing up.
"Other than Handanovic, Julio Cesar is a keeper I liked for the way he behaved on the pitch. However, whilst I've grown up I've realised I'm more like Handanovic, I'm a colder type of person."
This season Di Gregorio, who has a contract with Inter until the end of the 2021/22 season, has made 26 appearances across all competitions for Pordenone in which he has kept a total of eight clean sheets.