Ex-Inter Striker Julio Cruz: "I Hope Lautaro Martinez Doesn't Leave For Barcelona"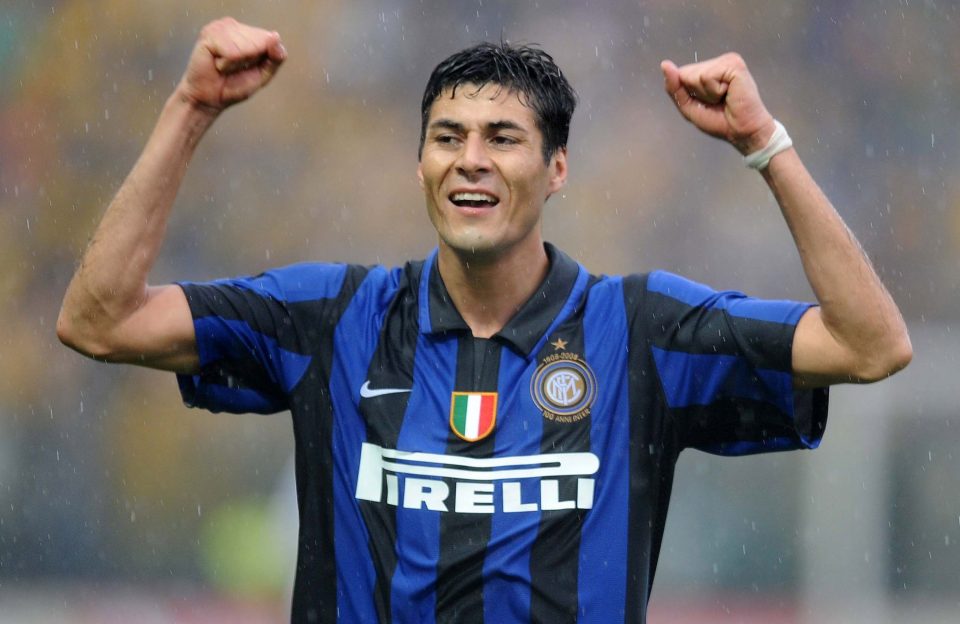 Former Inter forward Julio Cruz spoke about his career and time with Inter in an interview with Italian broadcaster Sky Sports Italia earlier today.
First, he spoke about his favourite memories of Italy.
"There are many great memories, every time I talk to my friends there in Italy I get so nostalgic. Seeing what's happening right now in Italy, like in Argentina, is very hard. It's a difficult period that will change the world for a long time."
The 45-year-old then spoke about his son, who is also a football player.
"My son, yes, he's a center forward. I'd like him to go to Bologna one day, but also to Inter, but he's still young. Several Italian teams have spoken to me because they've seen him, but it's still early yet."
Cruz spoke about his memories of Bologna and how it helped him settle in Italy.
"Bologna was my gateway to arriving in Italy, a fantastic and beautiful city. I was coming from Holland, which is a younger country and when I looked around, I thought: 'What is this? It's all old'. I didn't know the history of Italy but everything was beautiful."
He then touched on his memories of training and his relationship with the club's fans.
"I remember when I arrived at my first training session and meeting people like Signori and Guidolin who were waiting for me, which was exciting. When we went into the training camp it was ten, fifteen minutes before we got to the stadium, I could see all the people with flags next to the bus and then on the pitch it was something else, even more beautiful. At the start it was difficult, like it is for all footballers when you arrive in Italy, a very difficult league. I remember Oreste Cinquini, who took me to Bologna and introduced me to Gazzoni, whose death today made me very sad, the death of such a good person who did so much for Bologna was very sad. He was an excellent president."
Cruz discussed which of his goals against rivals Juventus was his favourite.
"I think what I felt the most was the penalty at the Delle Alpi, my first goal with Inter. Nobody expected me to shoot like that but I did it because I knew that the fans wanted to win so much that week, we hadn't won in Turin for 11 years. Even if I've scored more, that was the best one."
The former Inter forward highlighted how important it was for him to play alongside so many other Argentinian players, like Javier Zanetti.
"For the language a lot, there are many things it's nice to remember today. Many people criticized Moratti because they said there were too many Argentinians and South Americans in the squad who had never won anything. The truth is that when we started winning, and with Mancini we did a great job, he was very proud of what we did. We were nine, ten Argentinians, the only Italian was Toldo and almost all of the squad were South Americans."
Cruz spoke about Inter forward Lautaro Martinez and who he would replace the player with if the 22-year-old is sold to Barcelona in the summer.
"I believe and hope Lautaro won't go, I hope so because he's a great player and he's proving it. I would be disappointed if he went somewhere else and Inter are a great club and they are able to keep him. If he were to leave it would be his choice but to date, I haven't seen another player who can support Lukaku like him because he's really a great player."
He discussed whether it was more difficult to imagine Lionel Messi joining Inter or Lautaro Martinez joining Barcelona.
"Looking at the whole situation it seems more difficult for Messi to leave Barcelona. He arrived there when he was 13-14, I don't think he can or wants to leave after everything he's done and built there. But I hope that Lautaro won't leave Inter either."
Cruz discussed how Lautaro will be important for the Argentinian national team in the future.
"Yes, he's very young. Aguero and Higuain are all grown up and I hope that in the next few years he will be the center forward for the National Team."
The former Nerazzurri forward touched on how it is difficult for Juventus forward Paulo Dybala to break into the Argentina squad.
"The truth is that Messi is the best, the number one in the world and it's difficult for them to play together. But sooner or later Messi will leave the national team. I think it's very difficult to see Dybala on the national team while Messi is there."
He spoke about his favourite attacking partner during his time with Inter.
"My favourite attacking partner was Ibrahimovic. I had a good time with Crespo too, but with Ibra we were physically similar and we worked together great, in fact it was a year in which we scored a lot. I also felt very good with Chino."
Cruz touched on the 2006 World Cup and Italy's triumph at the tournament.
"In that period after Calciopoli nobody thought that Italy could make it to the final and win, despite the number of excellent players. Lippi was great and had great players but I thought that's what football is, sometimes you don't realise something before you see it and that year Italy did a great job."
He spoke about his former teammate Esteban Cambiasso.
"Together with my wife, when some other South Americans came, we tried to help them adapt. Esteban was one of these guys, a big hug to him and his family."
Finally, Cruz spoke about how he doesn't regret leaving Inter the summer before they won the Treble.
"I've always said, you always make choices and I always told Massimo Moratti, who wanted me to stay, that I didn't feel like it. I didn't feel like I was part of that team anymore, the Mourinho team.
"He told me he wanted me but I didn't feel it anymore. I was very happy with what they won, the great work they did and that beautiful Treble that everyone had been waiting for so long. But this is life and I don't regret anything. I have had an easy time playing football and experienced great things wherever I went."