Banfield President Lucìa Barbuto: "Agustín Urzi's Has €30 Million Release Clause, No Offer From Inter"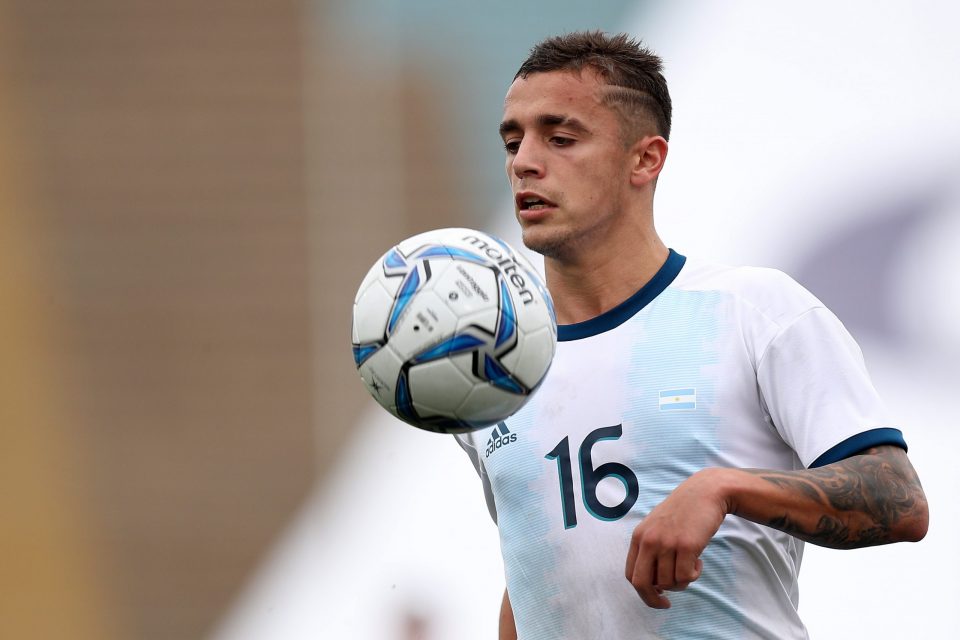 Banfield president Lucìa Barbuto discussed Inter, Italy and Nerazzurri target Agustín José Urzi, in an interview with Italian media outlet FcInterNews earlier today.
First, she spoke about former Inter striker Hernan Crespo, who was recently the coach of Banfield.
"Hernan took his first steps in our club. He is a coach with a great future, with great experience as a player in many European clubs and the Argentine national team. He's promoted a lot of young players in our club. Unfortunately, some of his results weren't what we expected, but he has left a lot to be desired in the training of the athletes. He left a great memory."
Barbuto touched on Inter target Agustin Urzi.
"He is one of the players trained in the club's youth academy. He has established himself in the top league and has demonstrated his skills. In addition, he was champion of the Preolimpico Sub 23 with Argentina with Claudio Bravo and Facundo Cambeseses, other players from Banfield. He undoubtedly has a huge future ahead of him."
She discussed the main characteristics of the player.
"He is a fast player, unbalanced, with a quick acceleration. He has great technique and speed. He is bold and courageous. He can play as a left midfielder or as in the middle. He is a wrestler, he has very good distance coverage and he can easily score goals."
The Banfield president confirmed that no clubs have submitted a concrete offer yet for Urzi.
"There have been several polls and discussions, but so far we haven't received any formal offers. When the interest is concrete, we will analyse it and evaluate what will be better for the future of the player and the club."
She suggested that the player would be successful wherever he goes.
"Agustín is a player with an important potential. I can't say how far he will go, but I'm convinced that he has all the characteristics to triumph. He's succeeding with Banfield, he's already had success with Argentina. And I have no doubt that he will succeed in the future, arriving where his talent and career will take him."
Barbuto didn't reveal whether she has been in contact with Inter in regard to the player.
"As I was saying, we have received several polls from many clubs in Europe, but with the current world situation due to the coronavirus pandemic, we don't really know what the next global football market will be like."
The Banfield president confirmed that he has a €30 million release clause, not €20 million, which has been thrown around by the media in recent weeks.
"No, the clause is €30 million. But in order not to delay the player's career, and taking into account the effects of the pandemic, Banfield is willing to negotiate for a smaller amount if necessary. But, of course, we will have to analyse the economic and sporting offer properly."
She spoke about Inter vice president Javier Zanetti, who started his career with Banfield.
"Yes, I have a very good relationship with him. We're always in touch. Do you know that a few days ago he had a videoconference chat with the reserve players about his experience in the world of football. He's an example as a sportsman and will always be connected with our club."
She discussed how she is the first woman in Argentina to be a president of a football club.
"Yes, I'm very happy because we work as a team, from the very beginning I felt comfortable in the new role. I was already working in the club with different responsibilities before. It's important to say that there's a lot of us. And we hope to add more and more in Argentinian football."
Finally, Barbuto reiterated that Banfield are open to receiving offers and negotiating for Urzi.
"To date we haven't received any concrete offers from any club. We're waiting to receive them and then we'll analyze it with the members of the board."