Inter Tell Barcelona Demands For Lautaro Martinez: €90M In Cash + Arturo Vidal Permanently & Antoine Griezmann On Loan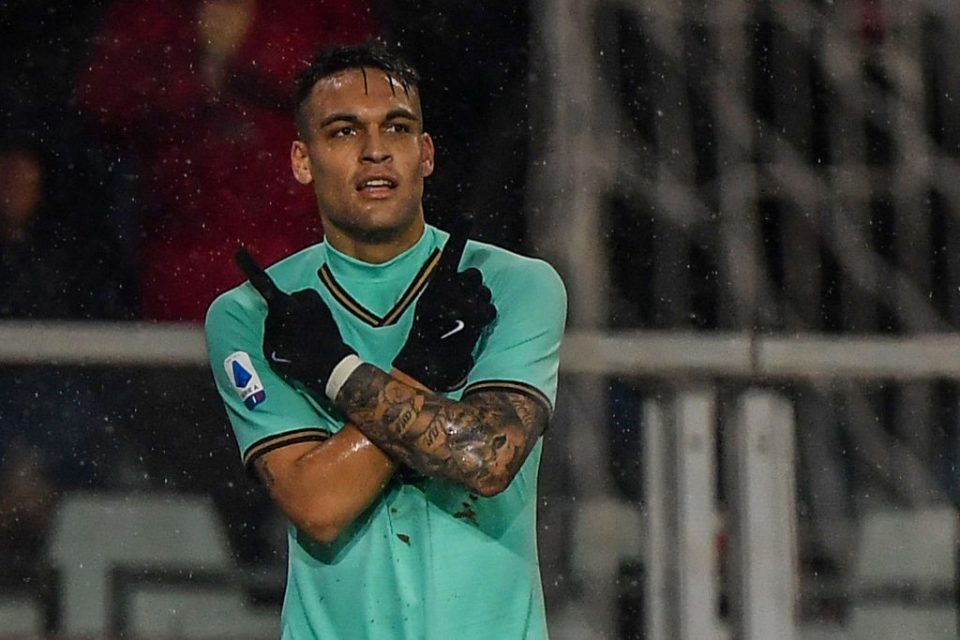 Inter have laid out their demands to Barcelona who continue to court striker Lautaro Martinez ahead of the upcoming Summer transfer window according to a report aired moments ago by Italian broadcaster Sport Mediaset.
The Nerazzurri have told Barcelona that they will only let the highly rated 22-year-old depart the club if they receive €90 million, Arturo Vidal on a permanent basis and Antoine Griezmann on a season long loan with Barcelona paying some of his €17 million annual wages.
In the event that Barcelona give in to Inter's demands, Inter have identified a few players who could be brought in to replace Lautaro, who the report claims has been offered a €7 million annual salary from Barcelona, about three times what he currently earns at Inter.
One of Arsenal captain Pierre-Emerick Aubameyang, RB Leipzig's Timo Werner and Paris Saint Germain's Edinson Cavani could be brought in to fill the void he will leave at the Nerazzurri.