Mauro Icardi's Italian Legal Adviser: "I Hope PSG Keep Him, He Rejected Napoli As He Didn't Want To Betray Inter"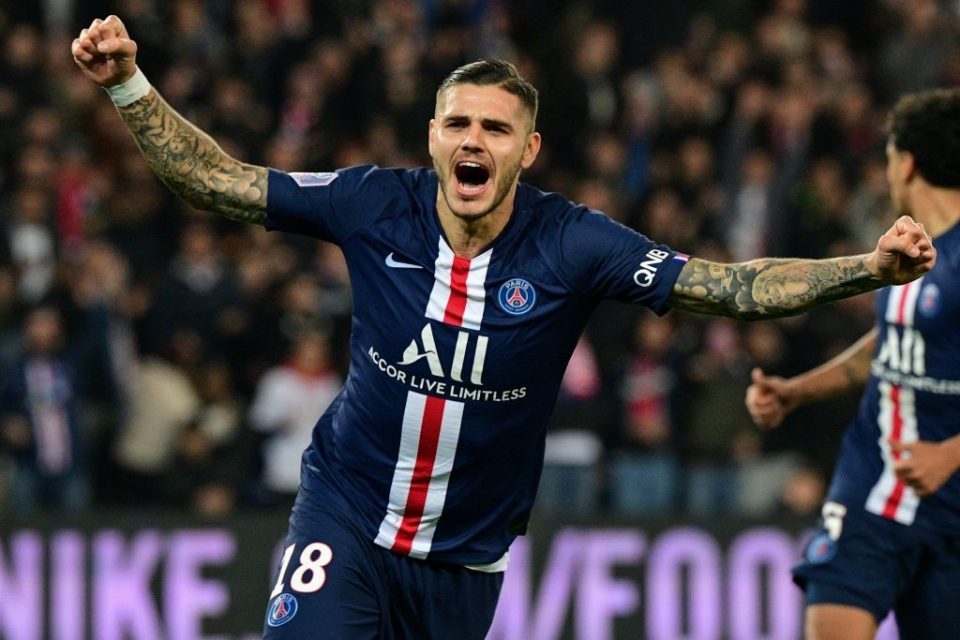 The Italian legal adviser of Mauro Icardi's wife/agent Wanda Nara, Elio Letterio Pin, has voiced his views on what the future could hold for Icardi and started with what he thinks Paris Saint Germain intend to do with him.
"Leonardo knew what Mauro would have done during the year and this came true. Icardi is a champion, he is very strong. In my opinion, Leonardo intends to keep him and I hope he does," he began the interview with Italian radio station Radio Kiss Kiss Napoli earlier on today.
Letterio Pino then went on to discuss the possibility of the 27-year-old Argentine joining Inter's fellow Serie A side Napoli.
"It would be a beautiful idea and De Laurentiis previously did everything to bring him to Naples but Icardi said no as he is still very close to Inter. He did not want to betray the Nerazzurri by going to another Italian team.
"The last contacts date back to last summer. Then everyone stopped. Now the presidents think of the championship, not the market."
He proceeded to discuss Icardi's move to PSG this past Summer on a season long loan and what he thinks Icardi's intentions are.
"The opportunity to go to PSG presented itself and he took full advantage of it. At the moment, Icardi is thinking of staying in Paris."
Letterio Pino was then asked what will happen if PSG do not pay €70 million to sign Icardi on a permanent basis.
"In the event that PSG do not sign him up, Wanda Nara will know how to make the right decision for Inter."
In conclusion he spoke on the continued links that Icardi has drawn to Inter's arch rivals Juventus.
"Now I speak a little as a fan, but the idea that a former Inter captain moves to Juventus seems a bit forced to me. I do not see it as a very feasible track but Wanda will take care of things."
Whilst in the French capital, Icardi has made 30 appearances across all competitions to date, in which he has scored 20 goals and provided five assists for his teammates.