Ex-Inter Striker Alvaro Recoba: "Ronaldo Led Us By The Hand To Winning The UEFA Cup"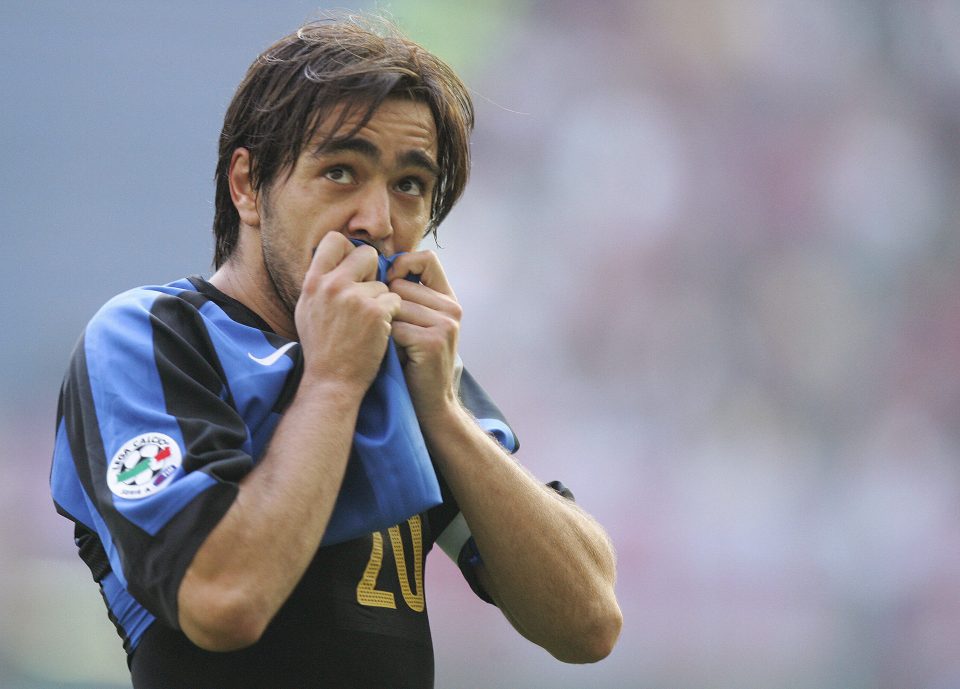 Former Inter forward Alvaro Recoba discussed his time at Inter and his former teammates in an interview with Football Vintage Classic on Instagram Live earlier today with his statements reported by Italian media outlet FcInterNews.
"I went from not playing with Danubio to going to Inter, it was an explosion. I've never had time to be a fan of a particular team. Today I'm a fan of the Nacional, but I'm grateful to Danubio. Not to mention Inter, with whom I spent ten wonderful years."
He spoke about the future of the Uruguayan national team, considering how many stars are aging.
"This renewal of players won't be easy. There isn't two Suarez, two Cavani, two Forlan or two Godin. There are players with similar characteristics, but they will never be the same."
Recoba spoke about former Inter forward Ruben Sosa.
"I played some friendly matches with him in the national team, but not at Inter, he wasn't playing anymore. He was my idol, today having him next door is incredible."
The Uruguayan spoke about his time at Inter.
"It was an explosion of happiness, I was still a kid, I had an incredible desire. At the first game, going in and scoring goals wasn't normal. In football you always have to take advantage of the opportunities you have, and in that case, I made the most of it.
"Ronaldo was at Inter, I had to earn the shirt. I was lucky enough to score at the beginning and play. Ronaldo took us by the hand and helped us win the UEFA Cup. I had just arrived when I scored those goals, I didn't understand Italian well, Moriero asked me to put my foot down, he took my foot, put it on his knee and started to shine it. I put my hand on his head because I was embarrassed, then it became a typical celebration."
Recoba discussed former Inter and AC Milan midfielder Andrea Pirlo, who won the 2006 World Cup with Italy.
"He was my teammate at Inter. Huge football quality and great person. He played as a trequartista, it was brilliant to have him play in front of the defense, in that role he was the best I've seen in my whole life. An incredible quality, he had an absurd precision with the ball."
He also spoke about other teammates he had at Inter.
"I was lucky, but it also depends on the age I played with them, Batistuta at Inter for example, he wasn't the same as when he was at Fiorentina or Roma. Vieri and Adriano were animals, but if I had also had Batistuta, Figo or Baggio in the same condition, it would have been different."
Finally, he spoke about former teammate Sinisa Mihajlovic.
"He too was impressive, tremendous on free kicks, the best I've ever seen but there were others like Roberto Carlos, Ibra, Figo. We were always challenging each other, that always improved us. It's all about training."
Recoba spent 11 years of his life with Inter, between 1997 to 2008. In that time, he won two league titles, two Coppa Italia, two Supercoppa Italian and an UEFA Cup. He made 261 appearances for the Nerazzurri across all competitions, scoring 71 goals and providing 26 assists in that time.