Luis Figo: "I Suffered A Lot At Inter Under Roberto Mancini"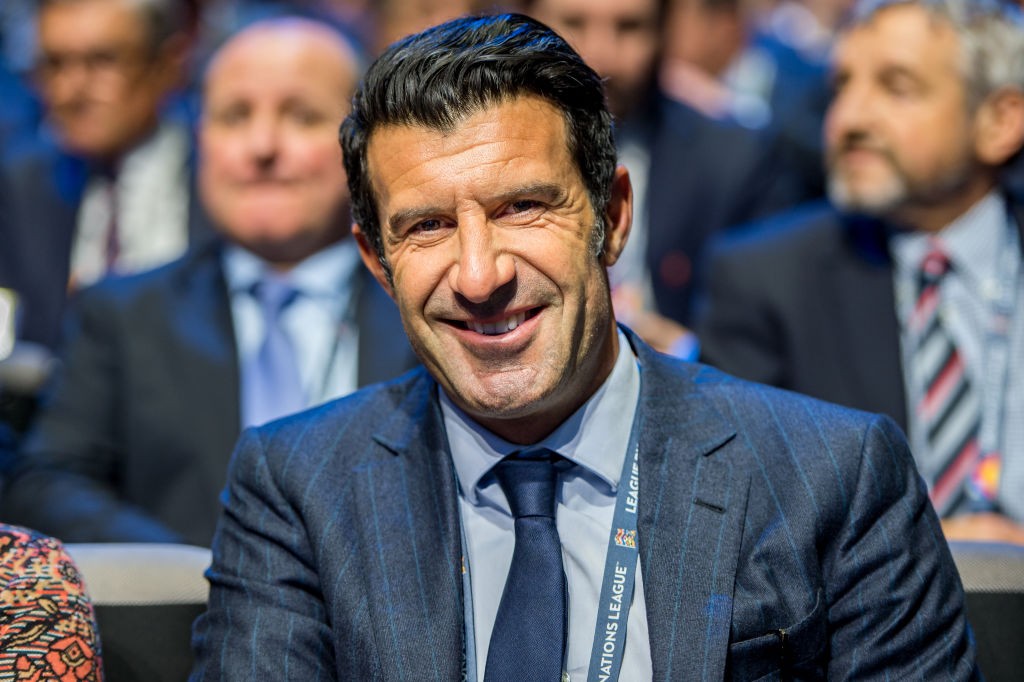 Former Inter forward Luis Figo discussed his career and time at Inter in an interview with Italy legend Fabio Cannavaro on Instagram Live earlier today. His words were noted by Italian media outlet FcInterNews.
"I had a good time with almost all the coaches, especially with Queiroz who was the most important one for my career. With Cruyff, I had an unforgettable experience at Barcelona. Then I had Scolari, Mourinho at Inter and Del Bosque, all great coaches."
The 47-year-old then highlighted why he did not mention former Inter coach Roberto Mancini.
"I suffered at Inter, but not because I played little. I was 34 years old, I knew what I could give, but it's not normal for someone to warm you up for 85 minutes and then put you in at the end of the game to see if you explode. It takes respect. You have to be a professional at best and accept everything, but then the relationship is not the same."
Figo joined the Nerazzurri from Real Madrid in the summer of 2005, where he spent four years before retiring. In that time, the Portuguese forward made 141 appearances across all competitions, for a total of 8871 minutes.
In that time, he scored 11 goals and provided 29 assists, forming an integral part of winning the scudetto titles in his two first season at the club.
During his time in Milan, Figo won four league titles, one Coppa Italia and one Supercoppa Italiana, adding six medals to his already huge collection.
The player famously played for both Real Madrid and Barcelona in Spain, joining Los Blancos after five years with the Blaugrana. He suffered a lot of abuse from the Catalan club's fans in every derby after the move during his time in Spain.