Ex-Inter Goalkeeper Gianluca Pagliuca: "Ionut Radu Would Be The Perfect Backup To Samir Handanovic"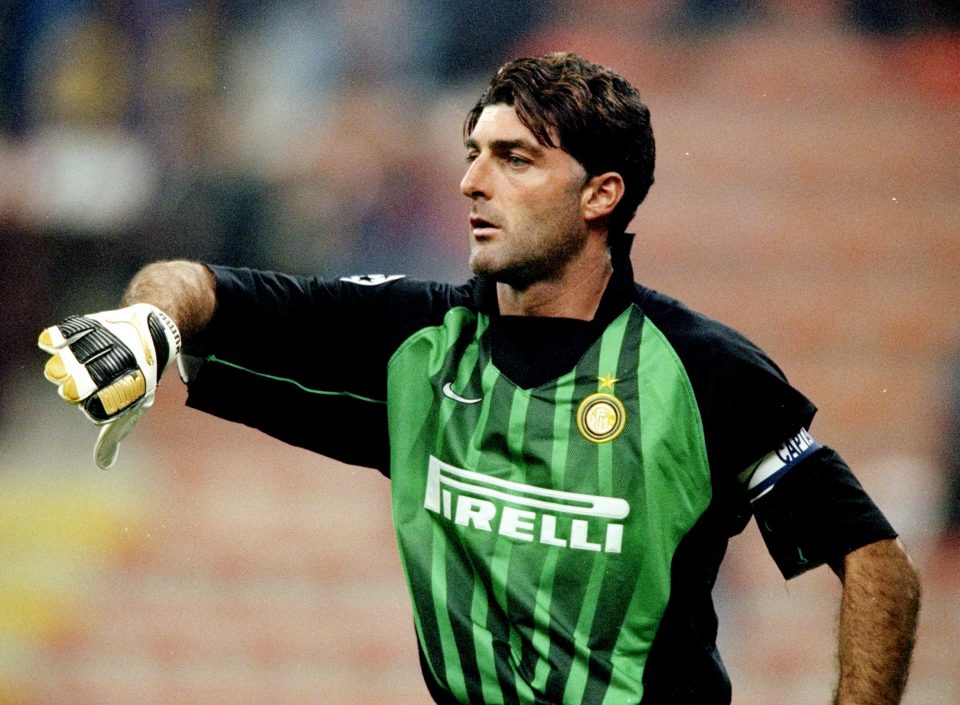 Former Inter goalkeeper Gianluca Pagliuca discussed his career with the Nerazzurri, Lautaro Martinez and Italian football in general in an interview with Italian broadcaster Telelombardia yesterday.
First, he spoke about the ongoing Coronavirus emergency and if he would decide to cancel the season or restart it.
"If I could decide, of course I'd make everything 100% secure. All clubs look to their interests, but I also look to health. If I were a player and had to play this end of the season, I'd be scared, the virus has killed people, even young people. If there was a mathematical certainty that you wouldn't get infected, I'd be on my way. But there is no such certainty, so I would suspend for the safety and health of all those involved, footballers, warehousemen, coaches."
He discussed the best and worst moments of his career.
"The most beautiful thing was winning the Scudetto with Sampdoria, an enormous satisfaction having also been a hero. I hope it's not the last one even though you know it's very difficult. If we had won the Champions League the following year it would have been the end of the cycle, unfortunately it wasn't possible. I have several bad memories, the defeat in Pasadena, the defeat in Wembley against Barcelona and the Bologna-Parma salvation play-off in 2005."
Pagliuca spoke about if he left Inter in 1999 due to his relationship with Italian coach Marcello Lippi.
"Fights no, but there were quite colorful exchanges with him and the Juve players, Lippi then came to talk to us. It was me, Bergomi, Zamorano, Simeone, all very angry. The following year, when Simoni was sent away and Lippi was angry, I wrote to Appiano Gentile that the next players to be purged from Inter would be me and Simeone."
The Italian revealed that he did resent Lippi for the situation.
"Yes, it's been over 20 years now, everything is done. It bothered me there because I could still have important years and it was not a tactical choice. He obviously didn't like me."
He spoke about the goalkeepers who came after him.
"Inter have always had great goalkeepers historically, now there's Handanovic who is very strong."
The 1994 World Cup finalist spoke about how he won most of his Milanese derbies with the Nerazzurri.
"I won four derby games in Milan and drew six out of ten in the league, losing in the Coppa Italia 5-0 in the UEFA Cup year."
Pagliuca touched on which players he'd suggest Inter to sign to replace club captain Samir Handanovic.
"Right now, Donnarumma is the best Italian goalkeeper for me, whoever would take Milan's place would be weaker. I like several goalkeepers like Gollini and Sirigu, while I think Musso is flying. I think Marco Silvestri from Verona is very strong."
He spoke about Napoli shot stopper Alex Meret.
"Much advertised, he's one of those goalkeepers who are made better than they actually are. Meret must prove himself again."
The Italian didn't think that Udinese goalkeeper Juan Musso supported either Milanese club.
"He's neither for Inter nor Milan."
He touched on Ionut Radu, who is owned by the Nerazzurri and is on loan with Parma.
"Already a bit better, I know him. He did well in his first year at Genoa, then he made some mistakes and they took Perin back. But as back up to Handanovic he would be perfect."
Pagliuca commented on the work of coach Antonio Conte at Inter this season and if it has been a success.
"I was expecting Inter to be second, now they're third and are just a few points behind Lazio. They're still in the Europa League, they're in the semi-finals of the Coppa Italia. Conte brings something home every year, if it starts again, I hope it happens now."
The former Inter shot stopper spoke about the Lautaro Martinez situation and what he would do.
"Given the times we're going through, if Barcelona offer €100 million, I'd take it there and then. I saw him in a Bologna-Inter game, he and Lukaku had an amazing game on their own. They're the perfect duo."
He didn't know who Inter should replace Lautaro with.
"I don't know, unfortunately I'm not a sporting director. If they were to sell him there would be a lot of players to take. I really like Aubameyang."
Pagliuca touched on one of his regrets.
"I could have played 600 games in Serie A, but I'm still happy with my career."
The Italian spoke about his record for saving penalties.
"Yes, but Handanovic caught up with me and I think he'll beat me."
Finally, Pagliuca commented on the idea that football has gotten worse in the last ten years.
"It hasn't gotten worse. Now the players think first about money and contracts. In the '80s and '90s the last thing I saw was if I got the transfer, I had so much passion that I didn't look at money. Becoming a footballer has always been my dream. A lot of guys now want to be footballers to make money. The thing that has improved a lot is to see that there's a lot more professionalism, you used to go to training half an hour earlier and now everything is much more organized."