Luca Castellazzi: "It Wasn't Easy To Arrive At Inter & Be Accepted By A Winning Team But The Guys Were Wonderful"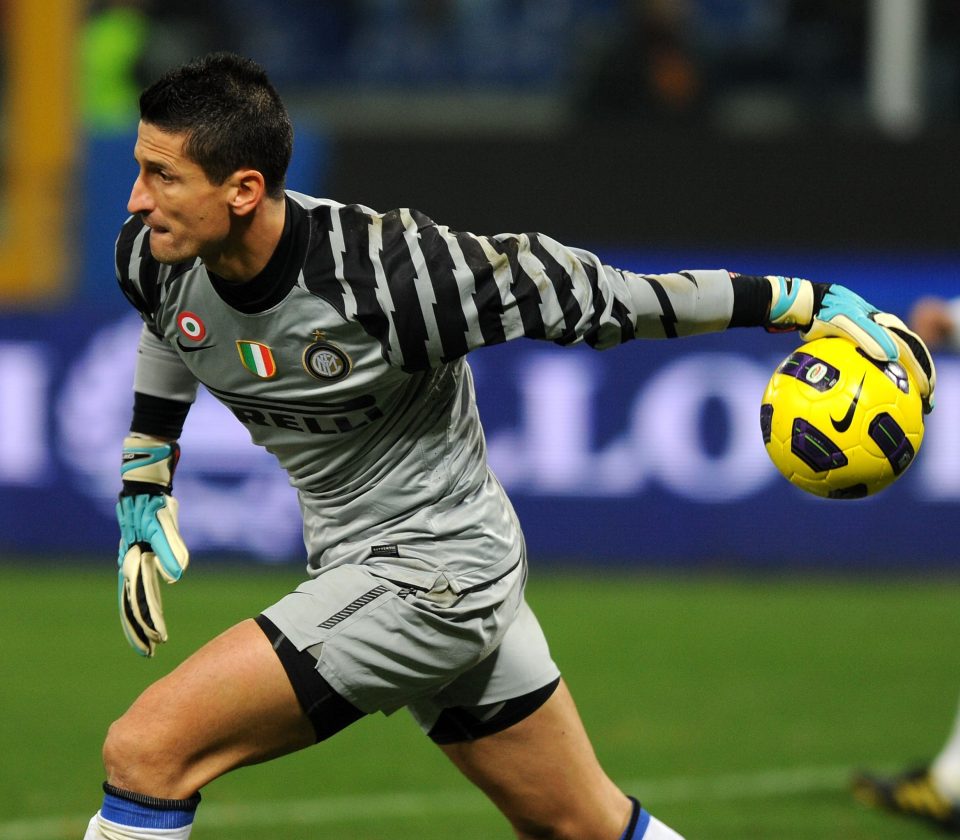 In an interview with Italian news outlet FCInterNews.it, former Inter goalkeeper Luca Castellazzi has spoken on a number on Inter related topics and started with how he felt when he joined Inter back in 2010.
"The first day, I was super excited. I was 35 years old, but it was like the first day of school for me because I was in the team that had just won the treble," he began the interview.
"I arrived very early at the training ground because I did not want to be late and then an adventure which I took plenty satisfaction from began.
"I was lucky to make my debut in the Champions League against Werder Bremen. It was not easy to arrive and be accepted by a winning team but the guys were wonderful."
Castellazzi spent his tenure with Inter as the back up goalkeeper firstly to Julio Cesar and then to Samir Handanovic and discussed how he dealt with being second choice.
"The secret, if you can call it that, is to train as if you had to play always, with desire and concentration. You also need to do this because you don't know when you will be called into question. You go from sitting on the bench to the field without even warming you up."
He then spoke very briefly on current Inter back up goalkeeper Daniele Padelli's recent spell in between the sticks whilst Handanovic was out injured with a hand injury.
"I appreciate Padelli because he is an exceptional professional. He played some difficult games and I saw him grow."
The now 44-year-old, who is team manager at Torino, also touched upon young goalkeeper Ionut Andrei Radu and shared his expectations of the Romanian national team shot-stopper who is being tipped to succeed Samir Handanovic in the future.
"I like him, he is a goalkeeper who has important athletic skills. In all honesty I did not expect Genoa to get rid of him because he was doing his part. He is young and has all the characteristics to be able to have his say."
He also touched upon Udinese's Juan Musso, who has also been linked with taking over from Handanovic.
"Musso surprised me a lot, he has had constant growth this season. He is a goalkeeper who could take over from Handanovic but not tomorrow because Samir can play on up until he is 40."