Felipe Melo Responds To Chiellini: "He Is Angry Because Inter Won The Treble & I'm An Inter Fan"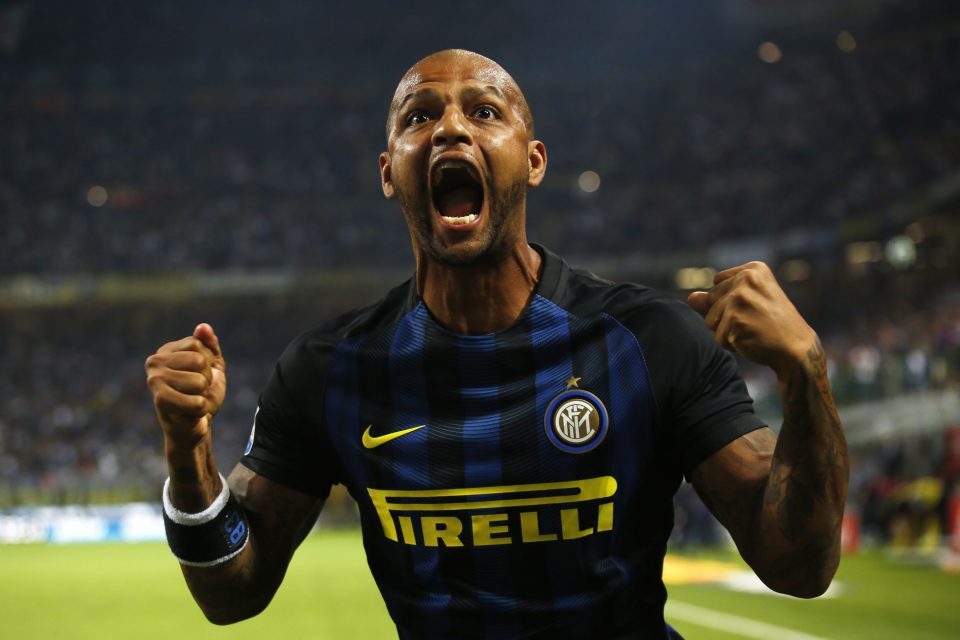 Former Inter midfielder Felipe Melo responded to the comments made by Juventus captain Giorgio Chiellini, who called the player the "worst of the worst", in an interview with Italian media outlet Gazzetta.it earlier today.
"First of all, it would be interesting to know the episodes you're referring to. In any case, there's no problem for me to respond to 'this defender'. When I was in Turin, I never disrespected anyone, my teammates, the managers, Juventus in general. At this point, however, I have none for him at all. And I never will."
He commented on how Chiellini suggested that former Inter striker Mario Balotelli needed to be "slapped" in order to help the team.
"You said that Balotelli had to be slapped in the face and that I'm the worst of the worst and that you always were at risk of a fight because of me? Well, he was always crapping his pants… And then, sorry. Too easy to talk bad about others with a book."
Melo suggested that he is an Inter fan and that Chiellini may be angry with him after results on the pitch went against the Italian defender.
"Maybe 'this defender' is still angry with me because, when I went to Galatasaray, we slapped them by eliminating them from the Champions League. Or because then Inter won everything. And I'm an Inter fan. That's how he is, always doing phenomenal things."
Finally, Melo spoke about the 2009 Confederations Cup, where Brazil beat Italy 3-0, and also drew attention to the fact that Chiellini has never won a trophy with the Azzurri.
"And another thing comes to mind, we beat Italy 3-0 in the 2009 Confederations Cup, which Brazil won. Well, maybe that's why he's joking about it. Also, on an international level, he hasn't won anything at all."
Melo spent five years of his career in Italy, first spending a season in Tuscany with Fiorentina before moving to Juventus in 2009. He spent two years in Turin with the Bianconeri, where he made 78 appearances across all competitions. He later returned to Italy to spend two years with the Nerazzurri.