Ex-Inter Midfielder Felipe Melo: "Chiellini Doesn't Like Me Because I Headbutted Him"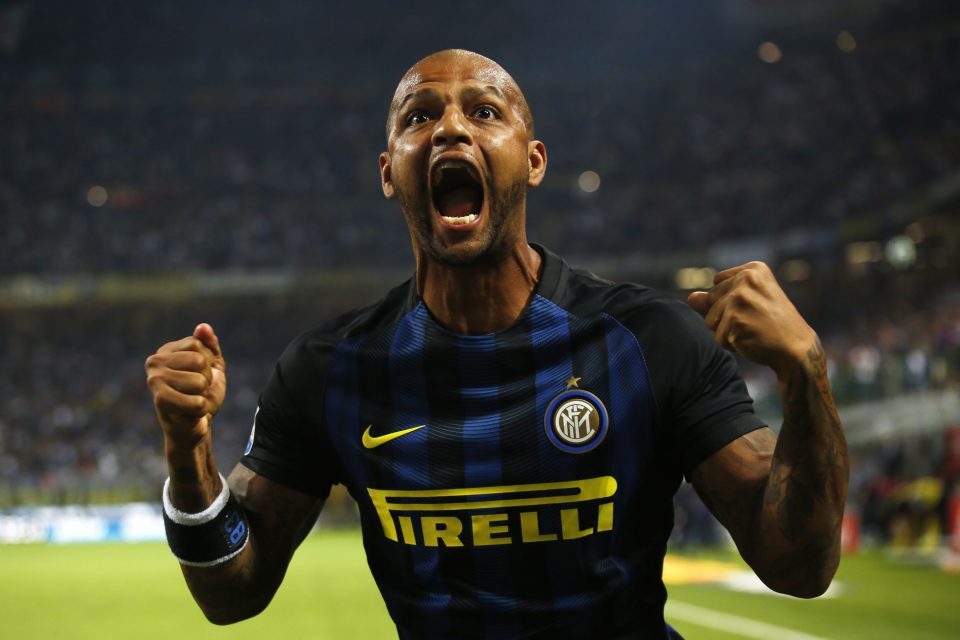 In an Instagram Live chat with Sebastien Frey yesterday afternoon, former Inter and Juventus midfielder Felipe Melo has hit back at former teammate Giorgio Chiellini over comments he made about him in his newly published book.
Chiellini labelled Melo as 'the worst of the worst' and a 'rotten apple' among other things in his book in which he also hit out at former Inter player and current Brescia player Mario Balotelli.
"This guy right here has a problem with me because I headbutted him in the game against Siena," Melo began the interview.
"He has not apologised to me like he did with Balotelli. Chiellini created controversy in order to sell his book,"
"He should have followed the example set by the great Javier Zanetti, the vice president of Inter, who never mentioned Juventus in his books. Anyway, now is not the time to publish a book, there are people dying."
The former Brazilian national team player who is currently on the books of Campeonato Brasileiro Série A side Palmeiras then went on to reflect about his spell with Inter.
"It was special, going to Inter was my childhood dream. I made history at Galatasaray, it was too comfortable for me to stay there because I was an idol of the fans. I had just renewed my contract for three years and I would have made a lot of money but I went to Inter and earned 50% less.
"When I was at Fiorentina, Mourinho and the others called me, unfortunately I went to Juve, a great club that opened its doors to me. I never spoke badly about Juve. When I entered San Siro with the Inter shirt, in the Milan derby, it was the best feeling for me. We won 1-0. That stadium is crazy."
He then spoke on former Inter player Marco Materazzi, who, like him, was seen as a bit of a villain on the playing field during his playing days despite being the complete opposite off of it.
"He is an idol, I played against him many times but I didn't play with him at Inter. He is one thing on the field but he is a friend to everyone off it. If he hadn't been aggressive, maybe he wouldn't have won the World Cup."
Melo joined Inter on transfer deadline day of the 2015 Summer transfer window from Galatasaray and spent 18 months on Inter's books before joining his current employers.
Whilst with Inter, Melo made 38 appearances across all competitions to date, in which he scored one goal and provided just as many assists.