Spanish Media Reports Barcelona Want To Sign €111M Rated Inter Striker Lautaro Martinez By End Of May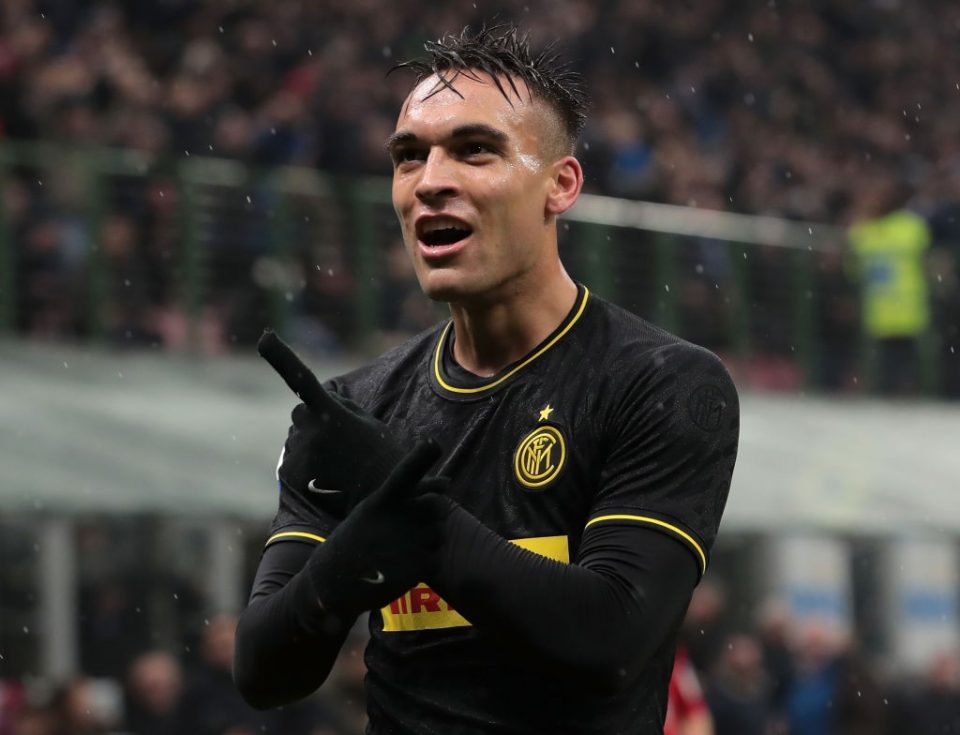 Barcelona are in a hurry to finalise a deal for Inter striker Lautaro Martinez and could do so by the end of May, possibly even as early as next weekend according to a report from Spanish news outlet Sport.
Inter have realised that it will be impossible for them to keep Lautaro at the club given they cannot offer him a contract extension in line with what Barcelona have offered him but they still want more than what Barcelona are prepared to offer them, the report goes on.
As per the report, Barcelona are willing to offer a sum of €60 million plus two players but Inter want more than this for the highly rated 22-year-old, who has a €111 million release clause in his current contract.
Joao Cancelo could be a player that Inter acquire with Barcelona reportedly wanting to exchange Nelson Semedo for the Manchester City full back before then moving him on to Inter as part of a deal for Lautaro.