Ex-Inter Defender Ivan Cordoba: "AC Milan's Shevchenko Was The Most Difficult Striker To Mark"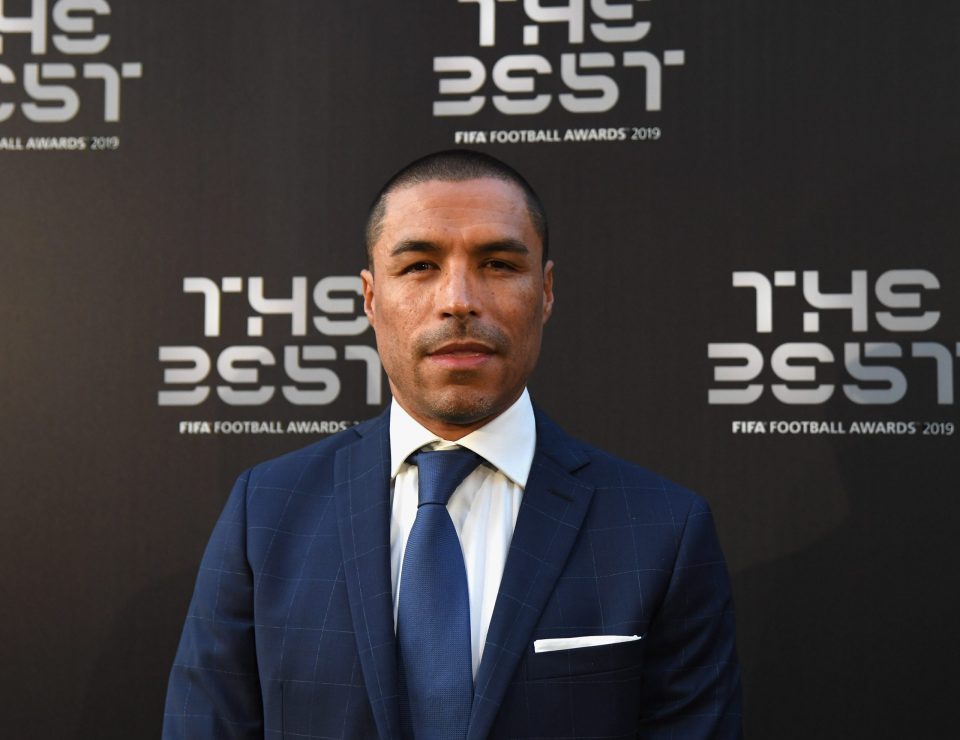 Former Inter defender Ivan Ramiro Cordoba discussed his rivalry against former AC Milan striker Andriy Shevchenko and other topics in an interview in yesterday's paper edition of the Milano based newspaper Gazzetta dello Sport.
"First of all, that he was loyal, very strong you know. Shevchenko always expressed all his football with the team in mind and without doing anything weird. Without being a phenomenon, just to be clearer."
He discussed how he would work hard to ensure that Shevchenko wouldn't score easily.
"A defender must always make the attacker feel that he's there, but I don't remember him as a whining opponent, not at all. But above all, he wasn't one of those rivals that make you want to beat them, even if he did everything he could to make me angry."
The Colombian touched on how the Ukrainian striker did score against him many times.
"Yes, several times. But several times he didn't, he scored a lot of goals, I took a lot of them away from him, stopping them. But that's the way football is, you always remember who scores goals, almost never those who stop it."
He moved onto talking about why he was the player often chosen to mark the player.
"Because he was fast, quick and strong mentally. If you tackled Shevchenko you knew one thing, if the ball went behind the defence and he got it, 99 times out of 100 it was a goal. But I don't remember his goals where he started off and found himself alone in front of the goalkeeper."
Cordoba revealed that he was never worried about marking any opponent, not even Shevchenko.
"Never had the anxiety of having to face an opponent. First because there's a team defence and I've always had faith in my teammates. I didn't feel alone against Shevchenko, never. Secondly because I knew it was also a personal challenge and so I prepared myself mentally, a lot, it was concentration, not anxiety."
He confirmed that he did study the player before facing the Rossoneri.
"Absolutely yes, when you have to deal with someone as unpredictable as he was, the only thing you can do is try to reduce the chances of him surprising you."
The Colombian spoke about Shevchenko's first Milanese derby, where he scored two goals in a 3-2 win for the Nerazzurri.
"Before that day I'd only seen him on TV, but an opponent is something else when you're facing them. I quickly understood who I'd be dealing with. And that day I wasn't very happy even though we had won, a defender would always want to finish a game with zero goals conceded."
He touched on the 2003 Champions League semi-finals.
"We played that game in a back three, me, Materazzi and Cannavaro. Almost man against man with Sheva and Inzaghi, they didn't bother us much, but I wasn't happy that day either, at least one goal had to be scored. Also, because we already knew that Shevchenko would hardly go two games without scoring."
Cordoba spoke about the second leg of the Champions League semi-finals.
"In fact, on the return leg he scored, and it finished 1-1. And to think that I also played well, but if that day there was something that could go wrong, it did. The moment before the goal with the ball on his foot is something that I've been dreaming about it for a long time."
Finally, Cordoba spoke about how he has previously named Shevchenko as one of the toughest players that he's faced in his career, alongside former Inter striker Ronaldo.
"Never has anyone had the domination of the ball and the power in speed like Ronaldo. But I only faced him with the national team and when he was at AC Milan, when he was no longer himself.
"Sheva was the toughest in Italy not only because of the goals he scored, but because he was a complete and smart striker. You could never let him out of your sight, for him it was the inches, not the metres, that became decisive.
"Sheva started from the left, from the right, you'd find him everywhere, like that pain in the ass Inzaghi, but with all due respect, if Inzaghi ran I could catch him, if Shevchenko ran it was a gamble, maybe I'll catch him, maybe I won't. And if you didn't get him back, nine times out of ten it was a goal."