Luciano Spalletti: "My Happiest Memory With Inter Was The Win In Rome Against Lazio"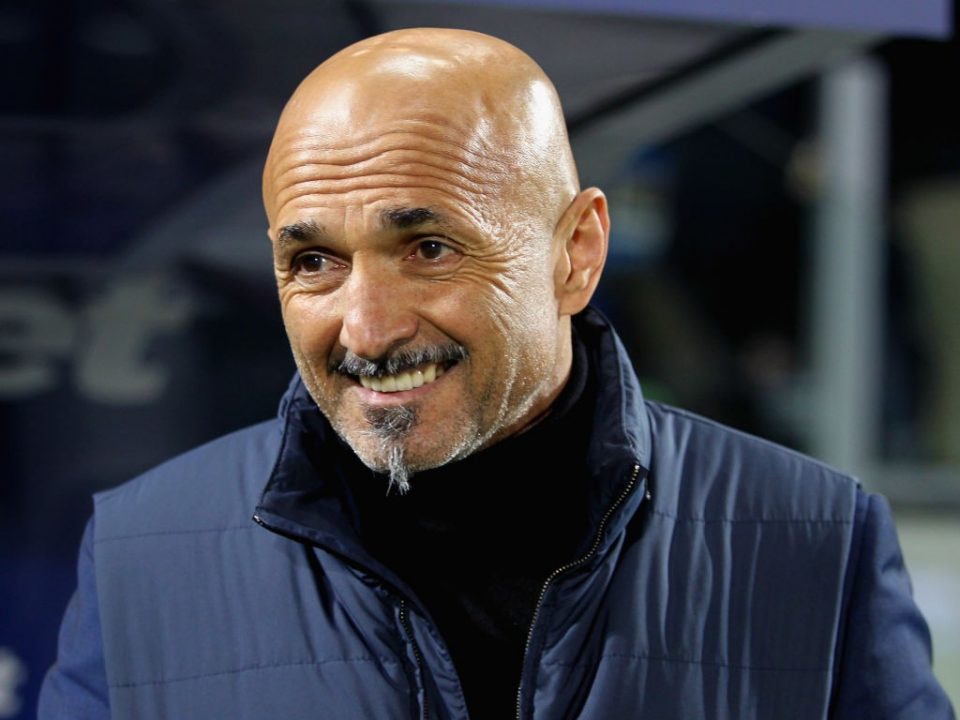 Former Inter coach Luciano Spalletti discussed his thoughts about the ongoing Coronavirus pandemic, international football and his time in charge of Inter in an interview with Italian broadcaster Sky Sports Italia, aired late last night.
"This place reminds me how beautiful this sport can be, that made me live a life like a king and that made me live emotions that in a normal life I would have never done.
"I met the Pope, I heard Andrea Bocelli singing live in Appiano Gentile. These are things that I will always carry with me, it is a privilege that this sport gives."
The Italian coach discussed how his life has changed in the lockdown.
"This is the biggest mass injury in the history of football and sport in general. Footballers have been forced to stop suddenly like they've suffered a muscle injury. How they will recover depends on each one's ability to communicate with their body during this period.
"We must applaud the medical staff, doctors, nurses and all those people who have worked hard to improve things. This was a demonstration of what it means to work for the good of others, I was pleased to thank everyone."
The former Inter coach spoke about whether Serie A should be restarted, as is planned, or officially suspended, like the French Ligue 1.
"It's clear that whatever solution adopted to finish the season, it will make some happy and some unhappy. When we're forced to change things in the game, there's no fair solution for everyone.
"I think we'll have to go back to the game and put our hands on our hearts because people want to watch football. I'd be happy to see the season restart, it will have to be done thinking about people and their suffering in this period.
"With the awareness that football is one of the most powerful tools to return to normal, people prefer to see the games in their free time, it is the entertainment that is chosen the most. And we, within the limits of safety, must also think about them."
Spalletti touched on his fondest memories of Inter, Milan and the club's fans.
"I have many good memories, also because we got to the end of both seasons with teams in fifth and sixth place breathing down our necks. They were strong, exciting moments.
"Probably the first season with the victory in Rome against Lazio was one of the moments that made me rejoice the most. Then the victory in the second derby in 2019 when everyone thought we were doomed, to see the Inter fans rejoicing at the Meazza was something that is part of this room of memories that leads to reliving those moments."
He revealed that he did expect the Nerazzurri to comeback at that game in the Stadio Olimpico against Lazio.
"Of course. When you do this work you have to think in the right direction. The right way of thinking is what the players are looking after, it's they who absorb the movements, the thoughts, the conviction that they can do it.
"In the locker room at halftime we said the right things to each other, and the reactions were what I wanted to see. Then we needed the players with personality, those who stay strong even when it's difficult."
The former Inter coach defended his results with the Nerazzurri during his time in charge due to the fact that they still qualified for the Champions League.
"I don't know how you assessed my time at Inter, but reaching the Champions League is the most important goal after winning the league. Then if you make it to the Champions League final or have a great match in the most beautiful competition in the world, it's something special.
"But it's superior to winning the Coppa Italia, it doesn't give you a trophy but sends you into the most beautiful competition in the world. We had difficulties then, even though I've never used teams for personal goals.
"I've never traded team goals to save my image. Either you do things professionally or make a mess. Dirty laundry is washed in the family, and sometimes you take it to the laundromat for a wash."
Spalletti spoke about his relationship with former Inter director of football Walter Sabatini.
"I stood up in front of him because in addition to being a true genius he's a great professional and a great friend. At first, we approached each other like stray animals, then it was a collaboration and a total friendship, made up of professionalism and respect.
"Each of us thought we had a better footballer than the other, we spent whole nights talking about football and football players."
He continued talking about Sabatini and how he helped both Inter and Roma improve.
"If football were a film, Sabatini would be a great director. He always knows how to find footballers who can move the audience.
"I remember in 2016 when, with no money at his disposal, he brought Perotti and El Shaarawy, who were essential to drive that season and do well afterwards. He had total respect for the market and knowledge of what could be used."
The former Roma coach detailed what he sees in some football players that others might not, such as midfielders who could be moved up the pitch.
"As far as I'm concerned, we always try to make players the heroes. They have to be the absolute heroes, while defending the club. You go and talk to them, you listen to the things they say which you can use.
"By now everyone wants to do well and create a brand in their football history. I've tried to see the skills of these players there, I remember Perrotta starting as a midfielder but at Chievo I always saw him fit in the right way at decisive moments.
"He looks like Vecino, who needs a well-defined space and when he considers doing something, he hardly changes his mind because he has a quicker pace. Perrotta, however, knows how to combine other decisions.
"But they both know how to final third well, they have a pull from the outside like Nainggolan. To do this you need space in the area to use, at Roma I then had a player in front of me like Totti, who created space by not being found by the opposing defenders.
"These are masters at creating these spaces. You listen to how they behave in training, you don't just look at them."
Spalletti discussed how his first Roma squad came about.
"It was a Roma team made up of players who passed the ball without ever putting their teammates in trouble. It takes a lot of quality to do that and they had it, it's the many successful passes that make the difference and create a team that plays football well."
The former Inter coach spoke about his phrase 'strong men, strong destiny's.'
"It was born simply. Then it got a particular response, so much so that we'll try to highlight it because it deserves to be remembered.
"The thing that made me happy was to see a doctor in the hospitals who had written this sentence with the marker behind his PPE.
"It filled me with pride and pleasure. But it is a synthetic phrase, which immediately gives the listener an idea of the ones you often look for. It explains itself, but it came like so many other phrases that coaches look for in order to get an answer."
Spalletti discussed which players he would have liked to coach in his career.
"I have jerseys from many players I've coached and other players I've had as an opponent. Vieri, I would have liked to coach him, same for Drogba or Rooney.
"But also, people like Kakà and Cannavaro, who is an exceptional person. But then I was very lucky to coach so many of them that at the beginning, when I decided to do this profession, I would never have believed who I'd coach. These are enough for me."
Finally, Spalletti discussed how players were once fined for using their mobile phones.
"Footballers sometimes use loopholes. At first, for example, they tried not to let them use the phone. And then there are regulations that are made at the beginning of the year with a cost for possible transgressions, to be given to a charity of the players' choice.
"There was a fine for answering the phone, at a certain point a mobile phone rings, two players come to tell me whose it was, I go in and tell them they had to pay.
"The player took out his wallet, took the amount for the fine and then answered his partner to tell her they were going to dinner together. What team was it? I'm not saying, it's better that way."