Treble Hero Douglas Maicon: "Winning The Champions League Is The Best Thing That Happened To Me At Inter"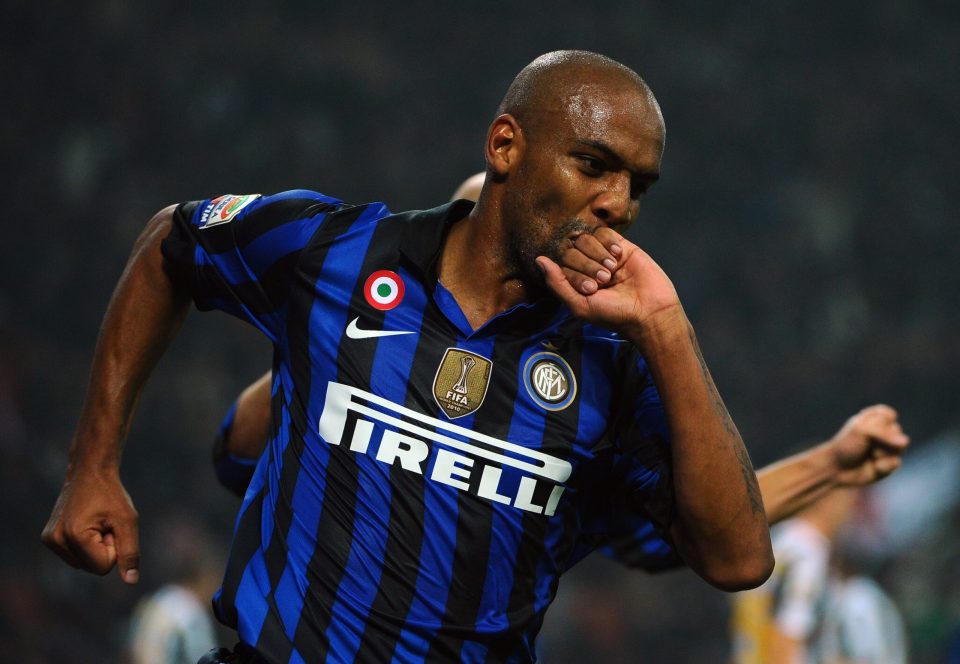 Legendary Inter full back Maicon has reminisced about his years on Inter's books and discussed a range of topics and firstly discussed his best moment in a Nerazzurri shirt.
"The best thing that happened to me at Inter was certainly the Champions League victory," the former Brazilian national team player remarked in an interview with Italian broadcaster Sky Sport Italia earlier on today.
"It was an important title, not only for the players but also for the club and mainly for the president. He wanted it so much. In the end we reached this goal. There are no regrets, what I wanted to do I did and I'm happy with my career."
He then cast his mind all the way back to when he joined Inter from Ligue 1 outfit AS Monaco in the Summer of 2006.
"The first contact was between Oriali and my agent. From that first call I knew that Inter really wanted me and then joining Inter became my goal. It was time to become a real footballer and I am happy to have worn this shirt."
He then spoke more on former Inter president and owner Massimo Moratti and the members of the treble winning team.
"He is unique. For me it will be the only president that Inter will have.
"That side had many leaders, but the important thing was that, when going on the field, one fought for the other. You don't have to be friends, you have to run for each other that was our strength."
Maicon, who also played for Roma and Manchester City during his career, then recalled his famous goal that he scored in the Derby D'Italia against Juventus.
"It was the best goal of my career. It was an important moment in the season and scoring past Buffon is not for everyone. I'm happy, it was not easy and it was a great goal. It went perfect and I was lucky that everything went well."
Next he discussed what he believes was the most important moment in Inter's journey to winning the Champions League.
"For me it was in Kiev, against Dinamo. It was the turning point of season as with a defeat we would have gone out. There was bad weather and we were tired, it was the end of the year. Then winning against Chelsea twice gave a huge charge to get to the end."
He then spoke on Inter's semi final opponents Barcelona.
"Barcelona? If you want to win, you have to kill them immediately: with one game they could change the game. The desire to go to the final was great.
"Messi is the strongest of all. I remember when Thiago Motta was sent off. I spoke with Lucio, Samuel, Chivu and Zanetti saying that we had to demonstrate our defensive work and we defended well.
"Eto'o was the left back, Pandev was on the right. It went well and we suffered to the end. It was a real semi final."
He then went on to discuss the final itself where Inter came up against fellow treble chasers Bayern Munich.
"People said it was going to be easy as we had eliminated Barcelona but it was different for us players. We knew how strong Bayern were and that they could also win the treble. It was a perfect game. Milito was magical and made the difference.
"There were great emotions afterwards, it was an important moment for me, the club and my teammates. We deserved it. Winning the treble was not easy and they will remain in history forever. They are special moments."
In conclusion Maicon recalled the celebrations in the early hours of the following day back in Milan.
"They were beautiful. There was 60,000 people at San Siro at six in the morning, that is not normal! It was a gift for everyone. Everyone worked hard to make history. I thank all of those who love me for this and my family members, who have always supported and done so much for me."