Jose Mourinho: "Winning The Treble With Inter Is Unforgettable, It Wouldn't Surprise Me To See Inter Winning In Italy & Europe Again"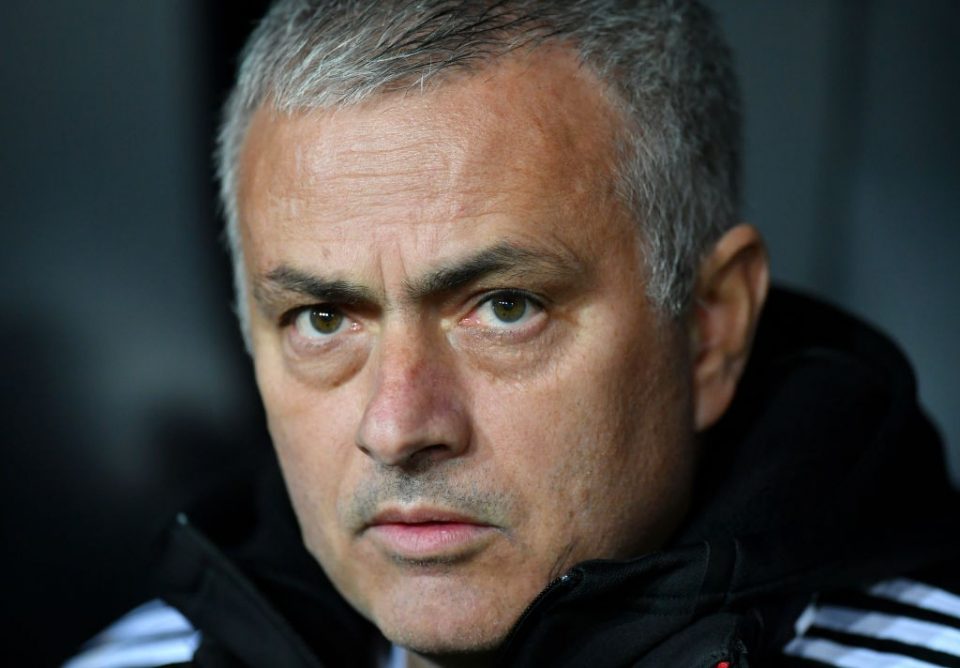 In an interview with Italian broadcaster Sky Sport Italia, former Inter manager Jose Mourinho has reflected on Inter's historic treble win, 10 years on from the Nerazzurri completing it after a 2-0 win over Bayern Munich in the Champions League final.
"There are unforgettable moments, this is one of them. The relationship I have with the players, Moratti and everyone who has worked is the most important thing. It will remain forever and this is a very special thing" he began.
"What makes me feel special is to feel like a leader of this team that had many leaders. We are still a family ten years later. We separated but we will be friends forever, this is what I miss in my career. This feeling of family for life makes me proud.
"I felt like one of them, only with more experience and responsibility; it was not a group but a family."
He then spoke on the legendary Javier Zanetti, who captained Inter to the treble win that season, and is now the club's vice president.
"His hair was always in place, even without a hairdresser. He was the captain of captains for me. We had a group of fundamental guys in terms of ambition, players with a Nerazzurri heart and bearers of values and a dream. That season was a 'now or never' moment for many of them."
He then spoke on the signings of several players the Summer before the treble winning season.
"We bought Sneijder, Lucio and Eto'o plus Pandev for their tactical qualities but also for other things. We can say the same things for Milito and Motta, they came from Genoa with the ambition to win at least the domestic competitions.
"Lucio was rejected by Van Gaal, Wesley was rejected by Real Madrid and Eto'o was rejected by Pep; I say thanks to Branca and Oriali because they did a great job helping me a lot in the choices. Then there was Moratti who guided us towards the dream, which he never hid that he had."
Mourinho then went on to admit that he was thinking about the players more than himself when it came to winning his second Champions League.
"In that Madrid final I never thought of myself, I didn't think I would win my second Champions or individual prizes. I thought only of the joy of others, of the meaning of the cup for Moratti, Zanetti and the fans. Mines was an altruistic thought.
"I felt special in that sense, I felt humble, calm, attentive to the emotions of others. This group had this power over me. Many times the players say that I left a mark on them, I say that they too left a mark on me."
He then went on to recall the match against Dinamo Kiev in Kiev, a match seen by many as a turning point for Inter's campaign.
"I don't talk so much about locker room stories, but it's also nice that people can share these stories. In that game there, at the interval, I saw sad people, and I hate sad people when there is so much to play for.
"I cried after the victories, but only once after a defeat because I don't like doing it. Returning to Kiev, I was really angry because the team could do more. I managed to make the tactical changes that the team needed, it was mandatory to take risks to win.
"I managed to get into the hearts of the players and we were fantastic in the second half. It was the key moment precisely because we were one step away from being eliminated."
He then went on to reveal what he said to Pep Guardiola during the semi final second leg against Barcelona at the Camp Nou.
"When Thiago was sent off, people thought the game was done. Pep and the Barcelona bench celebrated his sending off but I went up to him and said 'don't worry, it's not over.'
"I knew that because my players were mentally ready for the fight. Human aspects won in that race. When I talk about my Inter I always mention this feeling, we did something special. History remains history, May 22 is the day we touched the sky."
In conclusion, he was reminded that neither he nor Inter have won the Champions League since then and was asked who he thinks will revive themselves first.
"It's difficult to say, it is not easy to win the Champions League. At the moment I am at a team that does not have a winning culture. Before winning in Europe the club must prevail in England, and it is not easy. This is both the club and my ambition.
"Inter have only won a Coppa Italia in the last ten years and for Inter it is very little and this is unacceptable and hard for the fans. However, they are working now and it would not surprise me to see Inter return to winning ways in Italy and Europe."