In this series of articles we will be reminding you of players you forgot ever donned the black and blue of the Nerazzurri, as well as discussing and dissecting their time at Inter as well as the rest of their careers.
In the second part of this series, we will be investigating the short spell of legendary Brazilian left back Roberto Carlos in the Nerazzuri colours.
Just how did a player who finished as a Ballon D'Or runner up as an individual, a World Cup winner with his country and a three time Champions League winner with Real Madrid have such an anonymous spell with Inter?
Like many great Brazilian players, Carlos began plying his trade as a footballer in his native land, turning out for Palmeiras and Atlético Miniero. His performances from full back earned him national honours and he was part of the squad who came runners up in the 1995 edition of the Copa America.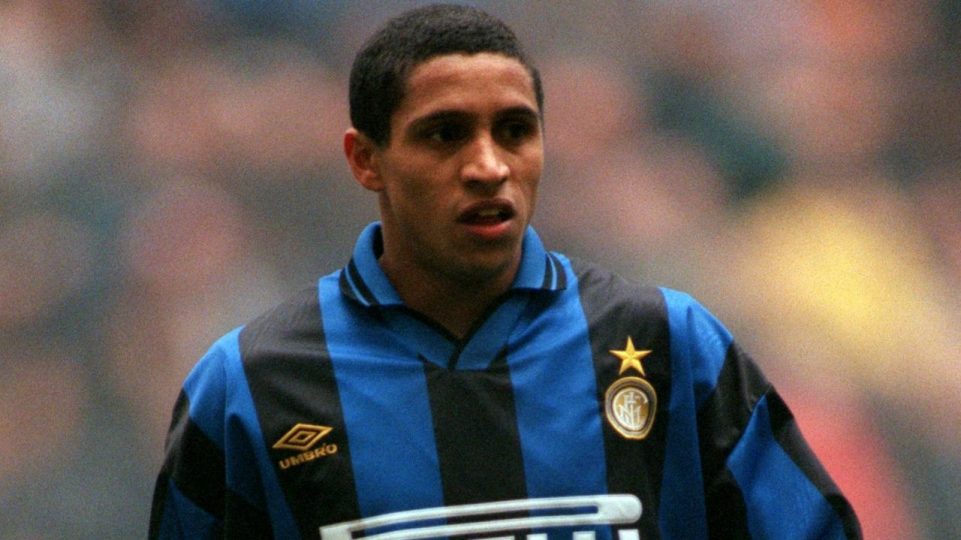 Like all successful Brazilians, there seems to come a time where it seems natural to move over to Europe. More exposure, a tougher league and more financial gains lead to most Brazilian players feeling as if a move to Europe signals that they have made it in their careers.
Following his exploits at the Copa America, Carlos left Palmeiras to join Inter who were being coached by Octavio Bianchi.
The thought was that Carlos would strengthen a back line which already boasted the likes of Javier Zanetti and Giuseppe Bergomi. Carlos, aged just 22 at the time, was seen as perhaps Inter's left back for the next ten years. With Zanetti at right back and Carlos as left back the future seemed set Inter, however, it simply didn't pan out that way.
Carlos couldn't have started his Inter career any better in all fairness, thundering one of his trademark free-kicks home in his debut against Vicenza, but that was about as good as it got.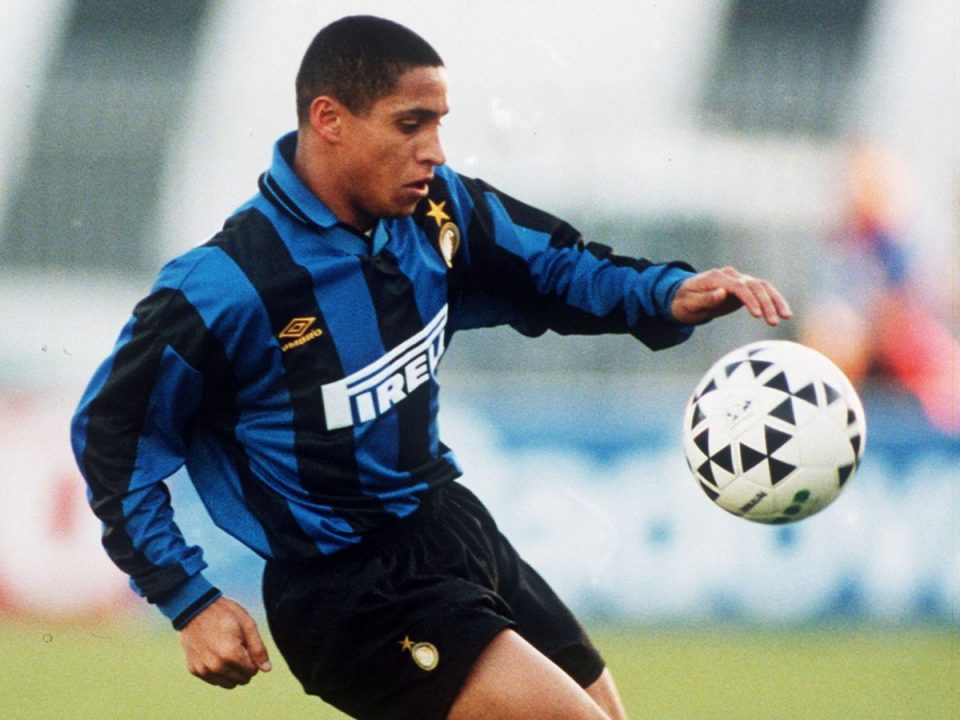 Stats wise his season on paper looks quite solid. Sevens goals across 34 games in all competitions isn't too shabby for a man who played as a mixture of left back, left wing and central midfield.
However the former is where the problem lay. Octavio Bianchi was to last only until the September of that season and his replacement, club legend Luis Suarez, only took on the hot seat for a month. In came Englishman Roy Hodgson fresh from guiding Switzerland through the 1994 World Cup and onto qualification for Euro 1996.
Hodgson was hugely well respected as a manager for his work with the Swiss as he had guided them to their first major tournament since 1966 and his work in Scandinavia in general alongside Bob Houghton had earned him legendary status.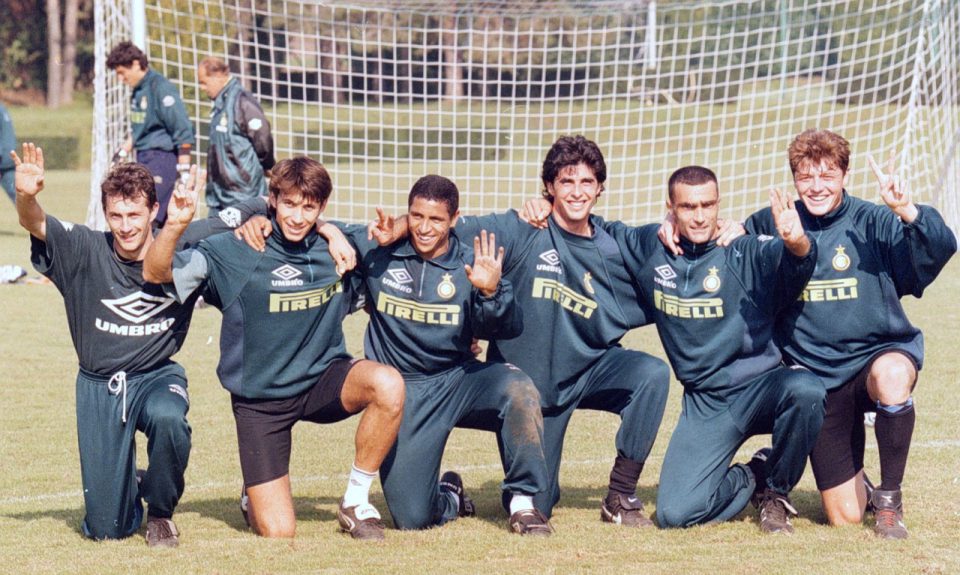 However, him and Carlos never hit it off according to the player.
Hodgson seemed determined on playing Carlos further up the pitch in a central midfield role or on the wing, something which the player wasn't happy with. Carlos protested against playing in a more advanced role as he didn't want his national team role to come under jeopardy.
Carlos wanted to be first choice left back heading into the next edition of the Copa America and even further ahead a World Cup. Hodgson guided Inter to a seventh place finish in Serie A and to the semi-finals of the Coppa Italia but Carlos wasn't going to stick around for the next term under Hodgson's helm.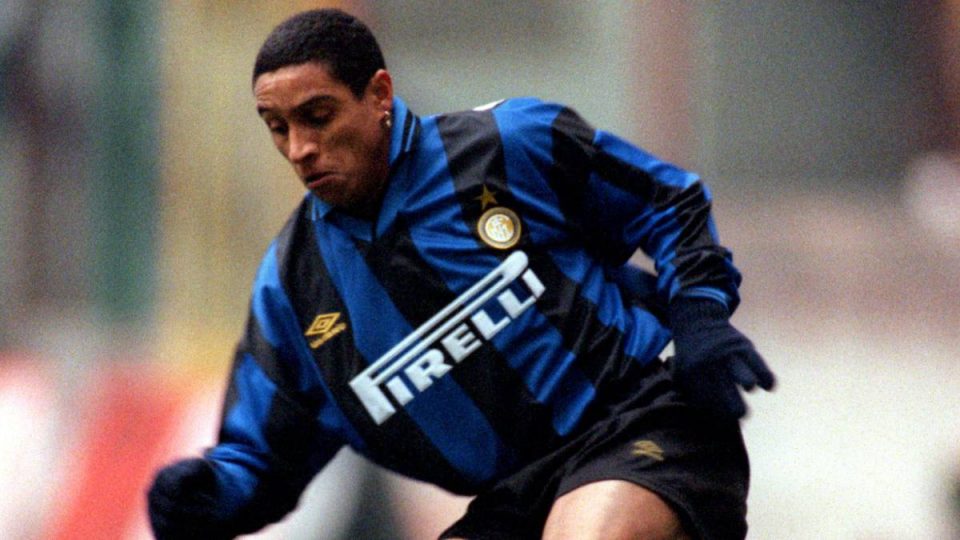 Carlos left Inter after just one season, signing for Spanish giants Real Madrid where he would become one of the best left backs of his generation.
Carlos amassed over 400 appearances for Los Blancos, winning three Champions League titles and four La Liga winners medals during his time at the club.
Since his retirement following spells with Fenerbahce, Corinthians, Anzhi and Deli Dynamos in India, Carlos has been quite outspoken about why his spell at Inter did not work out.
Carlos has conducted numerous interviews where he has blamed Hodgson for his departure and sought Massimo Moratti's help to escape the club.
Carlos claimed that Hodgson 'didn't know much about football' and he was worried about losing his spot in the Brazil national team.
With the beauty of hindsight, it's clear to see that Carlos went on to have a stellar career both for his country and at the Bernabéu which is testament to his belief in his abilities to play as a left back.
However, Hodgson did not leave Inter in disgrace, leading them to the UEFA Cup final which they lost on a penalty shootout against Schalke 04.
Right place but at the wrong time for Carlos perhaps or should he have been more understanding and respectful of his managers methods? We will never know.
Previous players in these series: