Nahuel Bustos' Agent: "He's Similar To Lautaro Martinez, We're Speaking With Clubs But I Won't Mention Names"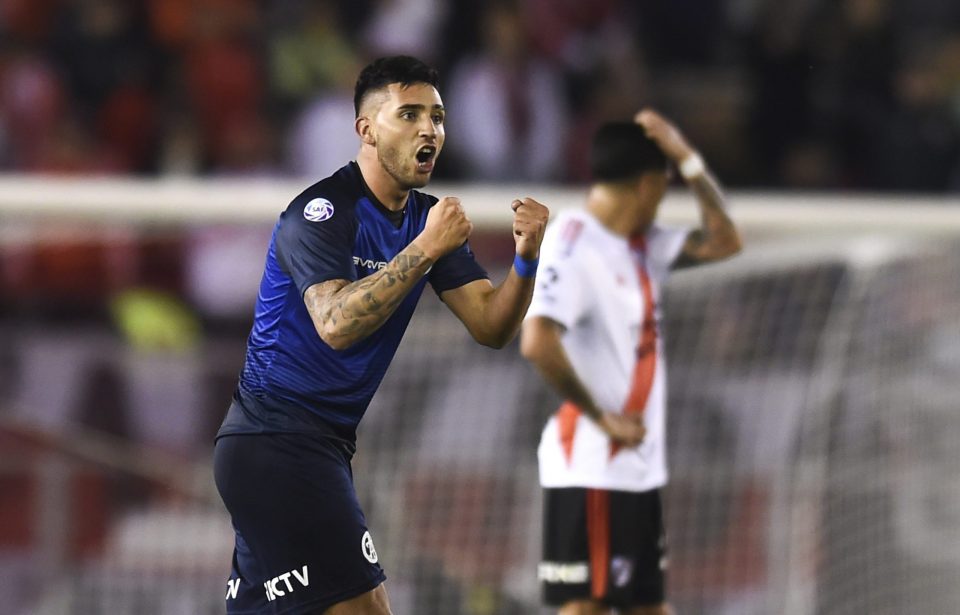 Club Atletico Talleres striker Nahuel Bustos' agent Ignacio Campo has likened his client to Inter striker Lautaro Martinez and refused to confirm whether or not Inter are among a host of Italian clubs keen on signing him.
"The first similar player that comes to mind is Lautaro Martinez. He has many qualities that resemble those of the Inter striker, even his movements are similar," Campo remarked in an interview with Italian news outlet TuttoMercatoWeb.
He then went on to reveal that Club Atletico Talleres are in a position where they have to sell Bustos and he also revealed how much his client is likely to cost clubs to sign.
"They need to sell him for financial reasons and because Bustos is at the right age to move to Europe. He's 21-years-old and his contract is due to expire in 2022. How much will he cost? More or less €10 million."
Campo then went on to share which leagues his client is fond of and spoke on the offers which he has received to date for him.
"Italian football fascinates him, very much. Also Spanish and English football does too, of course. We have six clubs in La Liga interested and much will depend on how the seasons end, if they end."
In conclusion he was asked about the interest from Italy where Inter, Napoli, AC Milan and Roma are all seemingly interested in signing him: "I won't mention names, but we are talking with some clubs."
This season the Argentine under 23 national team player has made 21 appearances across all competitions to date. In just shy of 1700 minutes, he has scored 10 goals and has provided four assists.