Alfred Duncan: "Learned A Lot By Playing For Inter Which Is A Top European Club"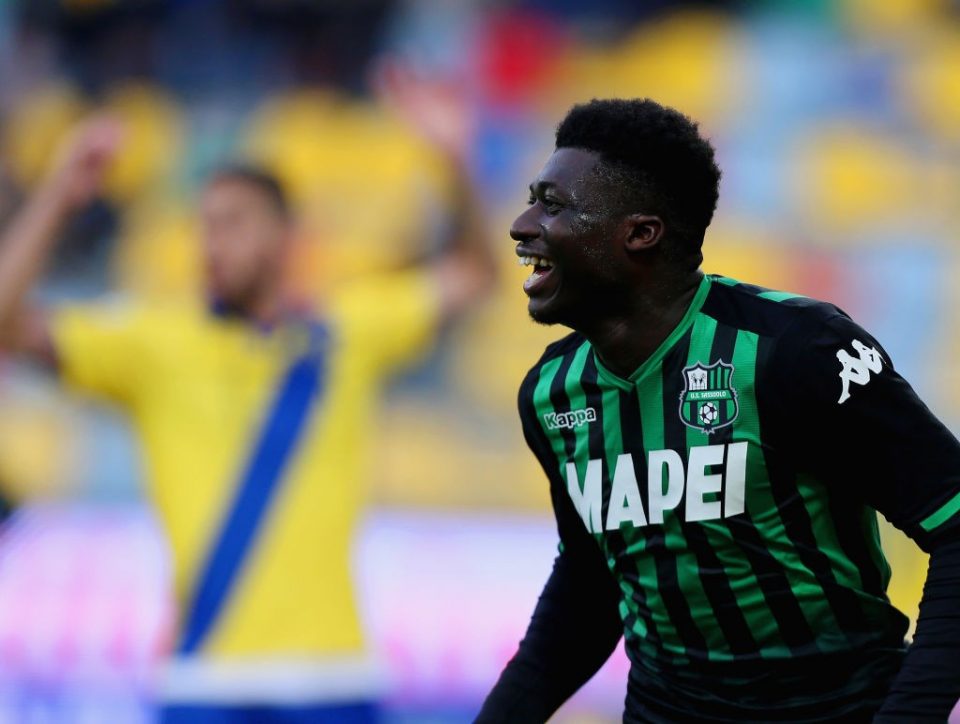 Former Inter midfielder Alfred Duncan, who started his career with the Nerazzurri before joining Sampdoria in 2014, discussed his time with the Milanese club and his idol in an interview with Italian media outlet Calciomercato.com earlier today.
"Inter was something unexpected but beautiful, a very important club, at the top in Italy and Europe, I was able to train with formidable players, an experience that gave me and allowed me to grow a lot."
The 27-year-old Ghanaian then discussed his idols and how it felt to train with former Inter midfielder Thiago Motta.
"Before I arrived in Italy, I used to watch Xabi Alonso, but Guti was the player I liked the most given his incredible quality with his feet.  When I arrived in Italy, I had the opportunity to train with Thiago Motta who played exemplary football in his role."
Duncan started with Inter as a teenager, spending two years with the Nerazzurri before officially signing for them after his 18th birthday in 2012. He spent two more years with the Milanese club, where he made four appearances across all competitions, for a total of 115 minutes. He spent time on loan at Livorno before making himself known across Italy due to his performances with Sassuolo. He has been linked with a return to Inter earlier this season, but a move has never materialised and the Nerazzurri are seemingly prioritising other targets, like Sandro Tonali.