In this series of articles we will be reminding you of players you forgot ever donned the black and blue of the Nerazzurri, as well as discussing and dissecting their time at Inter as well as the rest of their careers.
In the third part of this series the turn has come to Gabriel 'Batigol' Batistuta.
The Argentine great is a man known for spending years tearing apart Serie A with Fiorentina and Roma so when he rocked up at Inter after dominant spells with both those clubs, the expectations were mixed due to his high age.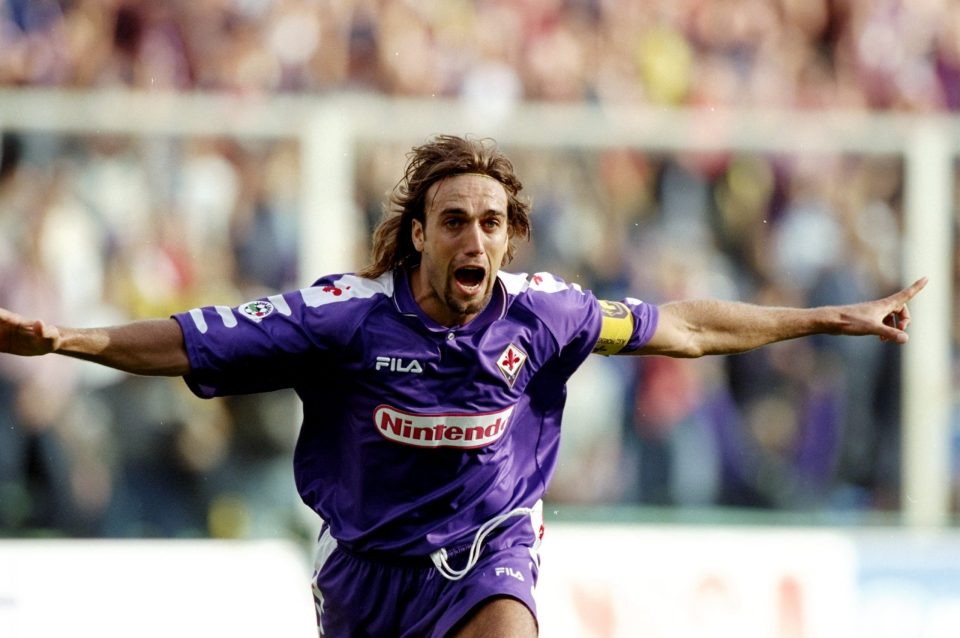 Batistuta arrived in Europe in 1991, joining La Viola from Boca Juniors to replace Roberto Baggio who had moved to Juventus. It was at Fiorentina that 'Batigol' would spend the best years of his career and where he would go down in folklore as one of the club's greatest ever players.
Over a nine year spell, Batistuta scored over 200 goals for Fiorentina and was part of the side who lifted the Coppa Italia and Supercoppa in 1996. His form at Fiorentina saw him finish third in the 1999 Ballon D'Or.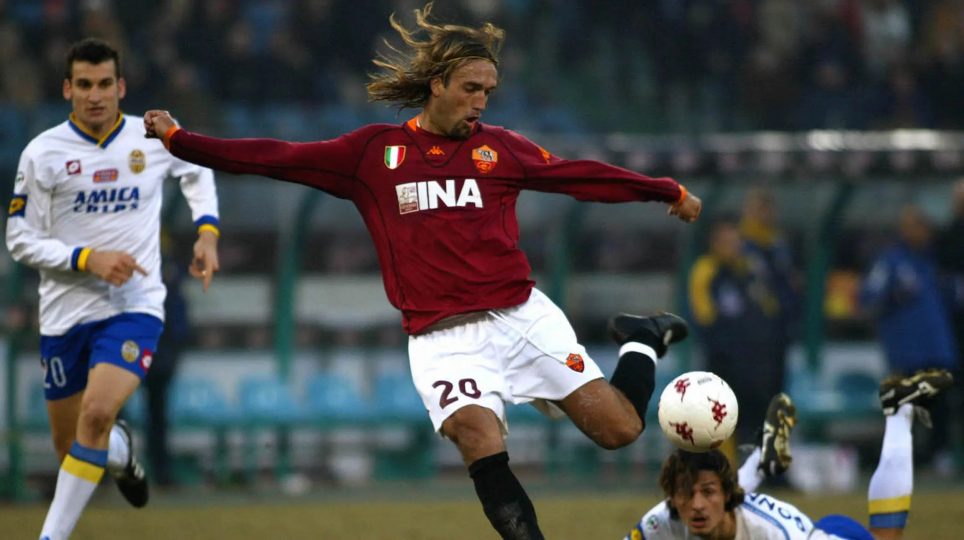 After seeing their neighbours Lazio triumph in winning the Scudetto in 2000, Roma decided that they needed a title of their own in terms of bragging rights in the capital. In the summer of 2000, Roma paid a whopping €36million to Fiorentina for the then 31 year-old Batistuta, prompting joy in the streets of Rome and despair in the streets of Florence.
The move turned out to be great for Batistuta and Roma who did in fact win the league title in 2000/01, with Batistuta scoring 20 times in the league and forming a deadly partnership with Francesco Totti and Vincenzo Montella.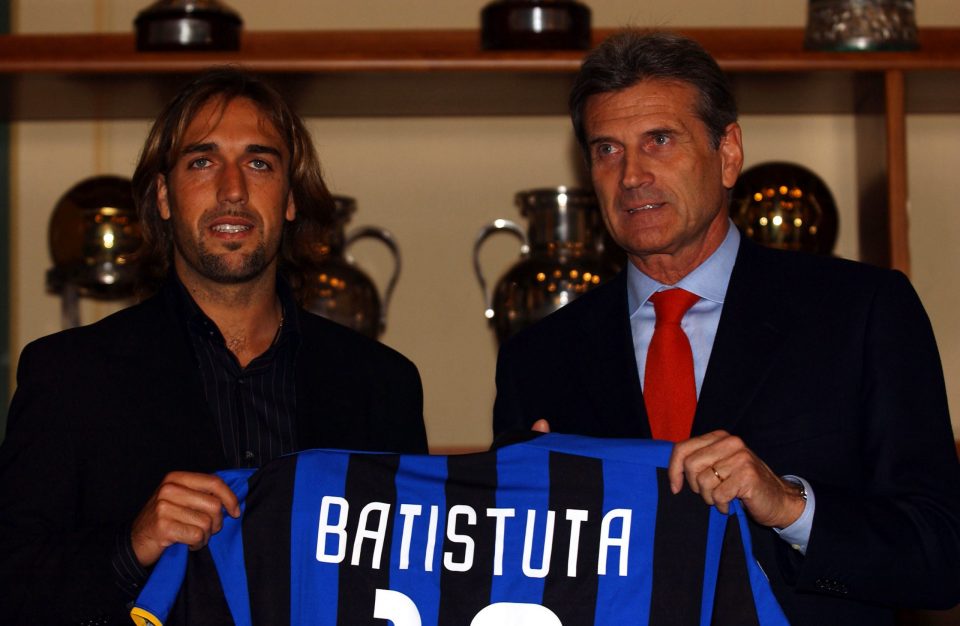 However, this was Batistuta's swansong. The big striker was starting to see the miles on the clock catch up to him and he found the net just six times in the following year as Roma failed to reclaim their title, finishing just a point behind winners Juventus.
By this time, Batistuta had turned 34 and Roma were keen to offload him in the hope they could recuperate some of the club record fee that they invested in him.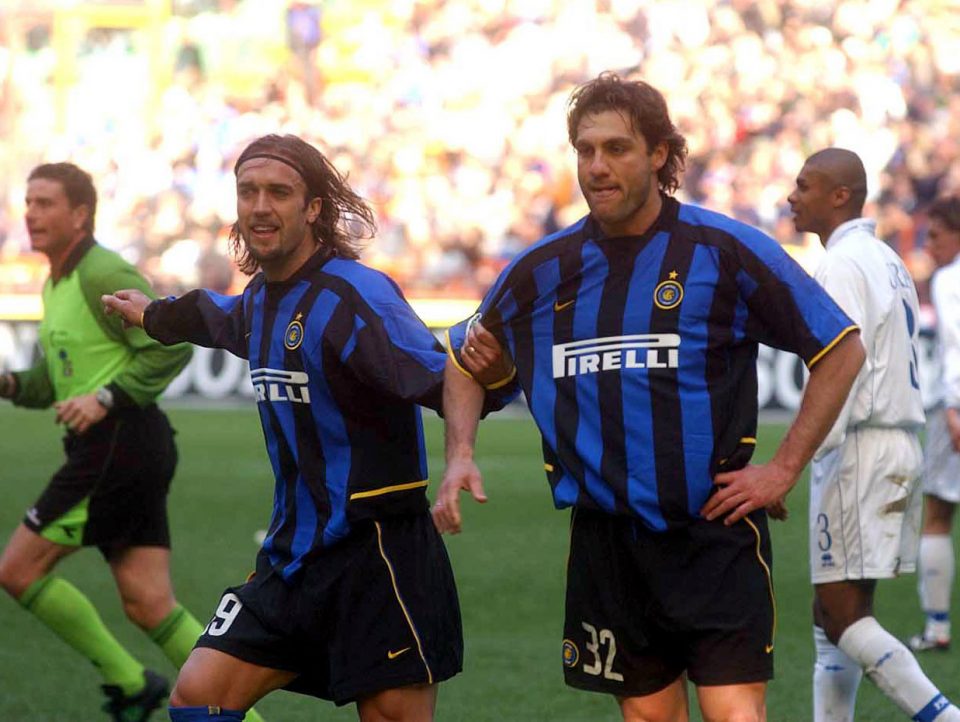 In came Inter with a loan offer with a view to buy so that Batistuta could partner Christian Vieri in attack. 'Batigol' joined Inter much to the delight of the Inter faithful who found the prospect of Vieri and Batistuta playing up front together as truly mouth watering.
However, the move had some cynics who claimed it was too late in his career to have signed Batistuta and ultimately, they were right.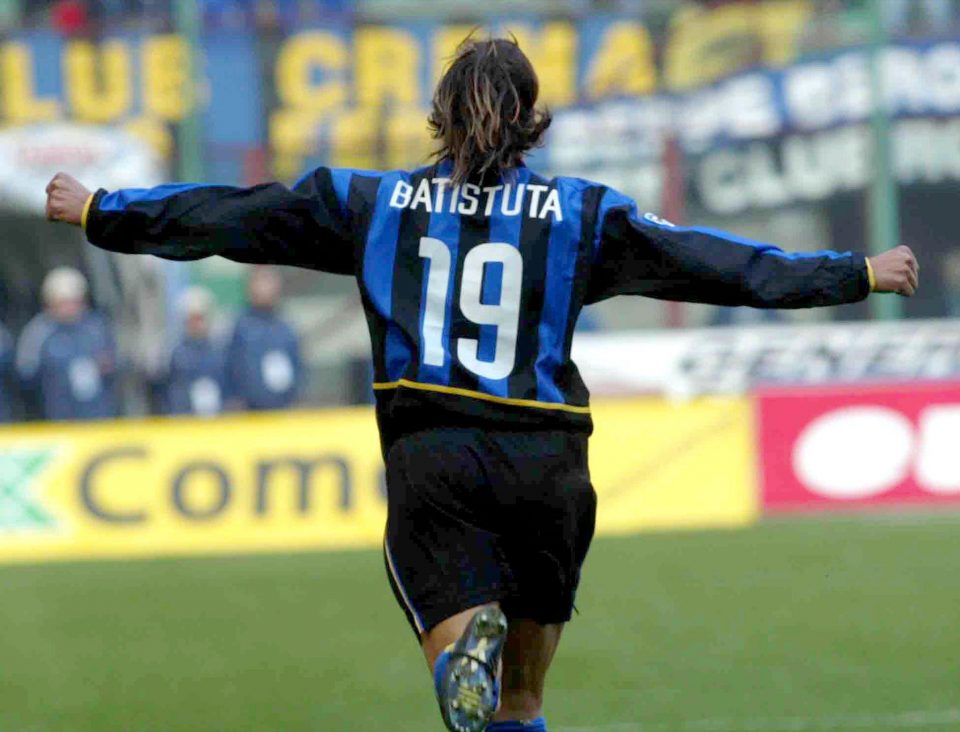 Batistuta made 12 appearances for the Nerazzuri, netting just twice. His partnership with Vieri didn't spark as much as fans had hoped, although Batistuta did prove a good foil for Vieri, assisting him on four occasions.
Ultimately though, Batistuta's performances in an Inter shirt were those of a man who was past his brilliant best. He was lacking the explosive pace and power that had made him a Serie A icon at Fiorentina and Roma.
Batistuta returned to Rome in the summer and moved to Qatari outfit Al-Arabi where he would wind down his illustrious career earning a final pay day.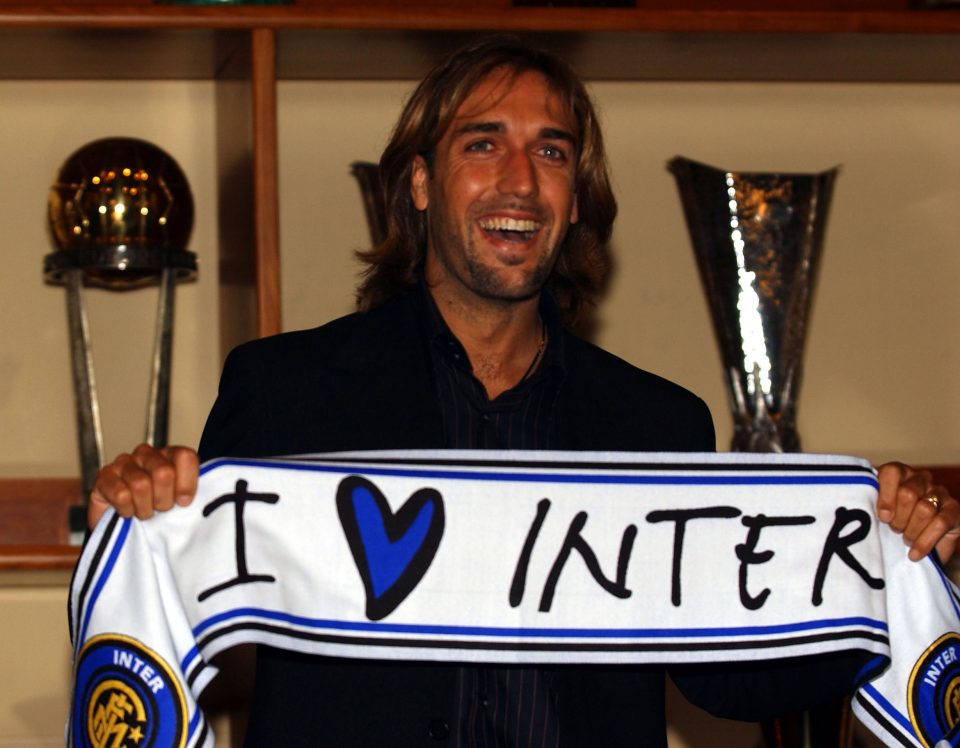 There can be no doubt that Batistuta is one of the greatest strikers ever to grace Italy. His loyalty as to Fiorentina was unwavering in the 90s as he even played in Serie B with the club after they were relegated in 1993. He won the hearts of the fans in Florence who have since erected a statue in honour of him.
Although expensive, his transfer to Rome ultimately guided Roma to the Scudetto in 2001, with Batistuta's 20 goals playing a huge part in that.
By the time 2003 came around, Batistuta was way past his best form. Inter had simply signed the Argentine too late in his career. The twenty goal a season striker of yesteryear had too many miles on the clock and this was proven by his next move which saw him leave Serie A for a final payday in Qatar before hanging up his boots.
Had Inter been able to convince Batistuta to leave Fiorentina in the 1990s there is no doubt that we would be looking back at a player who would have lit up San Siro in Nerzzauri colours. However, we instead must accept that the Batistuta that rocked up at Inter was one who through no fault of his own was simply past his very best.
Previous players in these series:
Matthias Sammer: A Nerazzurri Legend That Never Was
Roberto Carlos: Was It Roy Hodgson's Fault Or Just In The Right Place But At The Wrong Time?