Inter & Juventus Target Federico Chiesa To Discuss Future With Fiorentina After This Season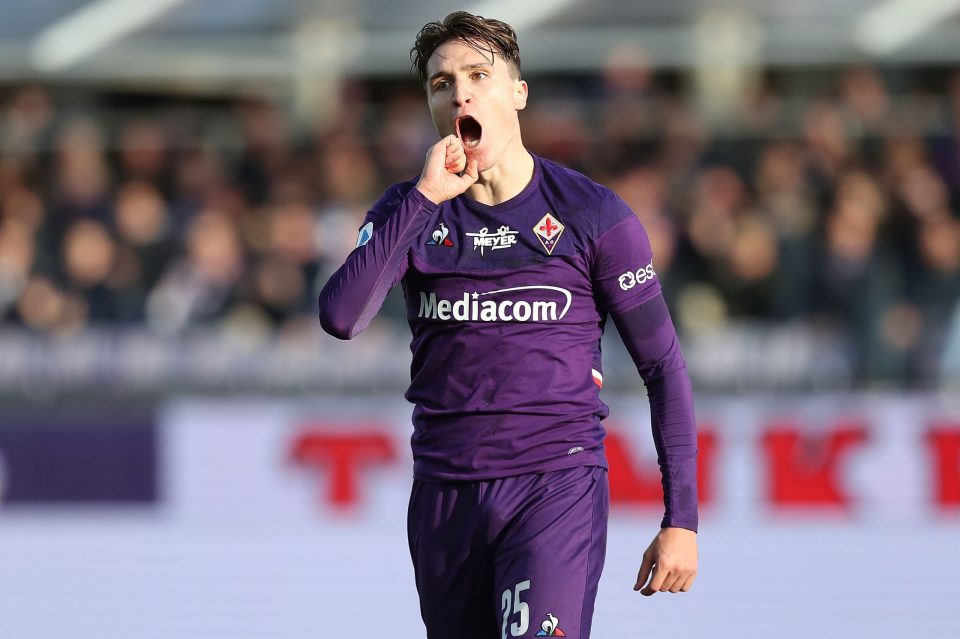 Federico Chiesa will meet with the Fiorentina leadership once the 2019/20 season is over to hold talks over his future with the club according to a report in today's print edition of Italian daily newspaper Corriere dello Sport.
The player is well aware that if he asks to be sold then Fiorentina will not stand in his way, provided they get an offer which matches their evaluation of him.
Juventus, Inter and Napoli have all shown an interest in signing him for some time but the report claims that he is a forbidden dream for all three of them.Man Utd
Moreover, a deal for the player will be far more difficult given Fiorentina will be unlikely to allow the inclusion of a player or players to reduce the overall cost of any deal for the 22-year-old Italian national team winger.
Chelsea and Manchester United have also shown an interest in him but for the time being Borussia Dortmund's Jadon Sancho appears to be their top target for the wing.