Player Ratings Napoli 1 – 1 Inter: Unlucky Nerazzurri Go Out Of Coppa Italia Fighting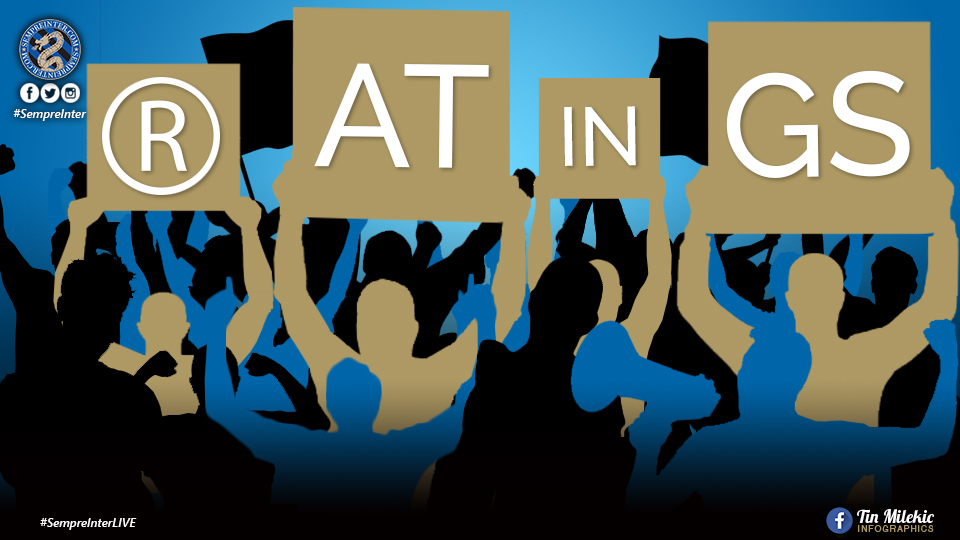 After almost three months it was time for Inter to play football again and Conte's men started like a team that was hungry and wanted to leave an impact.
The first half was as good as anything seen this season and for long periods Napoli could not get a grip. The early slice of luck made the game tilt in Inter's favor. Then Candreva missed a golden chance. Ospina corrected his earlier error and a fighting Inter go out of the Coppa Italia.
Samir Handanovic – 6: One heart-stopping moment in the entire game. Could not do anything on the goal as his entire backline was caught. Nothing to do in the second half.
Milan Skriniar – 6: As usual looks much more at home on the right and even went forward a lot more than we have ever seen him do. Fatigue got the better of him.
Stefan de Vrij – 6: Don't understand why he was booked, but overall did his job well. Strong when he had to recover the ball, silky on it. Ran himself into the ground.
Alessandro Bastoni – 6.5: Huge error almost cost Inter a goal, but a nice block to make up for it. Moves the ball at a level way beyond his years. Suits Conteball perfectly.
Antonio Candreva – 5.5: Looked like the break hasn't helped him at all. Touch seemed off, poor passing. Should have scored to double Inter's lead but it lead to Napoli scoring.
Nicolo Barella – 6.5: Trying too hard. Helped Brozovic out a lot with his movement. Didn't look calm in the first half especially. Much more involved in the second half.
Marcelo Brozovic – 6.5: Playing like he never stopped for 3 months. The only mistake would be shooting that volley wide. Movement, passing everything was precise.
Ashley Young – 6.5: Exactly the opposite of Candreva in the first half. Created some good space and used it well to create chances. Risked a sending off especially with Rocchi.
Christian Eriksen – 7.5: Eriksen hasn't had a pleasant stay in Milan so far, the pandemic was tough for him. He looked hungry and ready tonight. Deserved another goal.
Romelu Lukaku – 6: Involved in almost every attacking move. Held up the ball very, very well and could have even scored with a bit of luck. Will get better with games.
Lautaro Martinez – 5: Missing for large parts of the game. Lautaro was struggling even before calcio stopped. This was one of his worst games. Speculation has gotten to him.
Victor Moses – 5.5: Decent impact off the bench for Conte especially with a tiring Candreva. Caused some trouble for Napoli and should have done better with his chance.
Alexis Sanchez – 6.5: Alexis' first touch of the ball created a great chance that flashed wide. He could have got a delightful assist if it was not for Ospina. Great impact.
Cristiano Biraghi – 6: Another positive for Conte. Biraghi played his best 20 minutes of the season in terms of attacking movement and influence. Created havoc on his flank.
Andrea Ranocchia – N/A: Brought on as De Vrij couldn't walk anymore out of fatigue. Played a couple of long balls and evened out any aerial advantage Milik could have.
Stefano Sensi – N/A: Barely noticed Sensi in the 7 minutes he was on, but it's a positive to finally see him fit. Sensi was simply irresistible at the start of the season.
Antonio Conte – 5.5: Conte has to sort out the finishing in clutch games and has to work on Lautaro for it. The only error tonight would be waiting too long to make subs.
Rocchi – 4.5: Both bookings didn't make sense.He nulled the booking on Young by letting him go but as usual let Inter's opponents off easily, Koulibaly for example.
Inter – 6 : This Inter is a pretty good team and dominated for huge periods, but its not ready to win yet. Conte has to look to finish the season on a moral high.
Agree? Disagree?
Let us know in the comments below or hit us up on Twitter and Facebook.