Barcelona Coach Setien On Inter Linked Arturo Vidal: "He Is A Necessity In Every Team"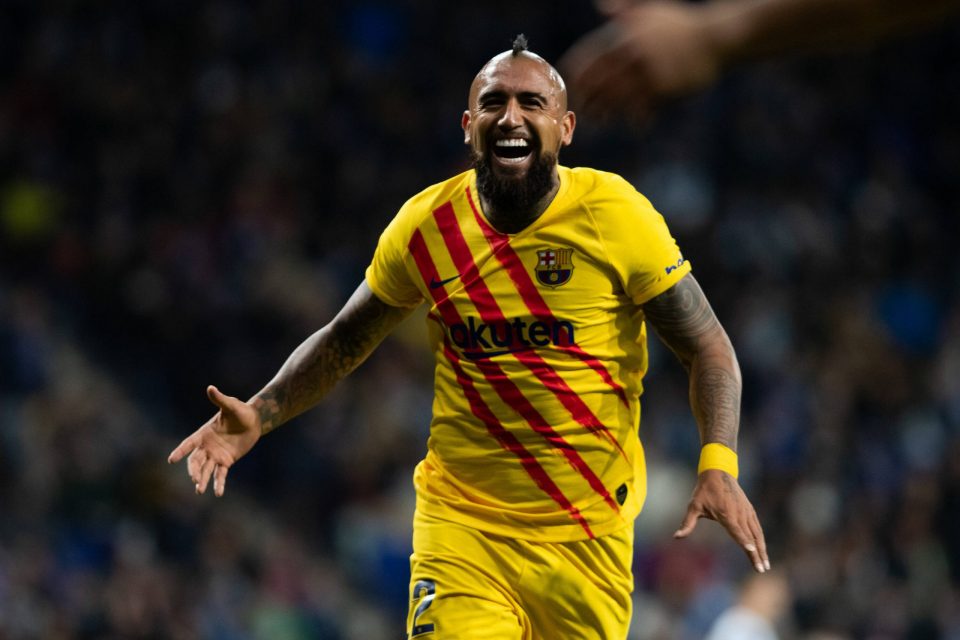 Barcelona manager Quique Setien has stressed the importance of midfielder Arturo Vidal to the team ahead of their next match with Leganes.
"He is a very interesting player. He is a player that is a necessity in every team. He transmits energy and beyond the quality he has, he helps us at all times," Setien remarked in his pre-match press conference.
Vidal has been strongly linked with a potential move to Inter for several months now with Inter manager Antonio Conte understood to really want to be reunited with the Chilean national team player, who he worked with at Juventus.
With Setien publicly singing the praises of Vidal, it would suggest that he does not want to let the former Bayer Leverkusen player depart the club in the coming months.
Vidal has little over a year left to run on his current contract with the Blaugrana club, who he joined in the Summer of 2018 from Bayern Munich.
This season the 33-year-old has made 32 appearances across all competitions to date. During his time on the park, which totals just shy of 1500 minutes, he has scored seven goals and provided three assists.