Jose Mourinho: "My Favorite Defeat Is Barcelona vs Inter In The 2010 Champions League Semifinal"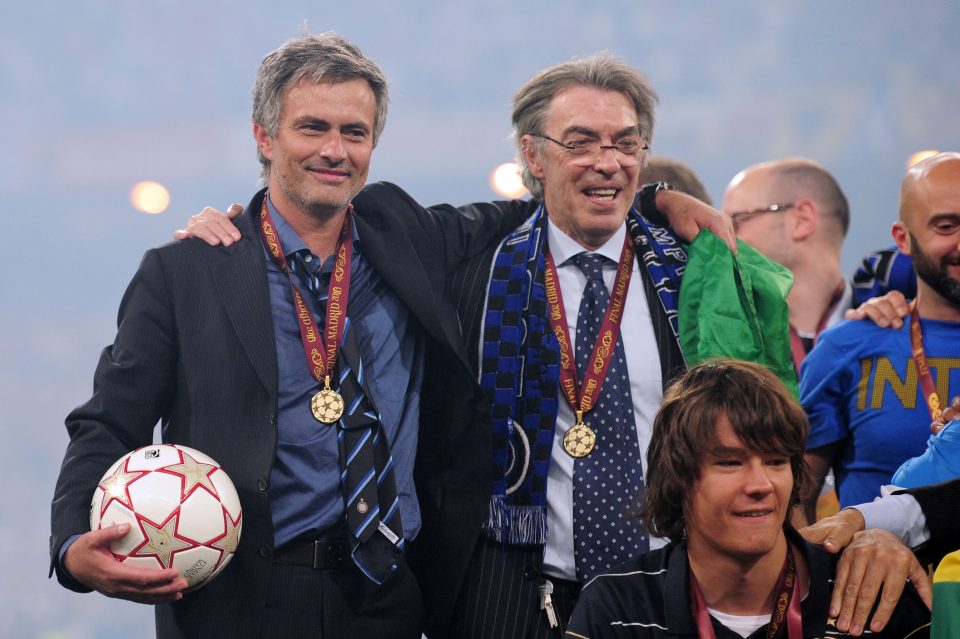 In an interview with Chinese news outlet Hupu.com, former Inter manager Jose Mourinho has reflected on his time spent as manager of the club.
Mourinho took charge of Inter in 2008 following his first spell in charge of Chelsea and had two highly successful years in charge of the Nerazzurri.
In his first season in charge, Mourinho led Inter to the Serie A title and the Supercoppa Italiana. In his second season with the club, he led them to a historic treble which consisted of the Serie A title, Coppa Italia and Champions League.
"Winning the treble with Inter was honestly the perfect puzzle because I was happy for so many reasons," Mourinho explained in the interview.
"It wasn't just because of the incredible treble but there was also the relationship with the players, with the owner and all those who worked with me. For me it was an incredible period with a fantastic emotional level."
"If I have to choose my favorite defeat, I will choose a game I lost but one I won at the same time, the semifinal Barcelona vs Inter in the Champions League in 2010. Because this was a game that was more than simply about football.
"It was a match where we demonstrate what the important factors are needed in the soul of  a team, the importance of a team's spirit, the importance of strength and solidarity. These are things that are very important in a team sport like football."
During his two years in charge of Inter, he managed Inter in 108 games across all competitions, of which he won 67.
The Portuguese tactician is currently in charge of Premier League side Tottenham Hotspur and since leaving Inter at the end of the 2009/10 season he has also had spells in charge of Real Madrid, Chelsea and Manchester United.