In this series of articles we will be reminding you of players you forgot ever donned the black and blue of the Nerazzurri, as well as discussing and dissecting their time at Inter as well as the rest of their careers.
We continue our look at some of Inter's forgotten faces by looking at French defensive powerhouse Laurent Blanc's short time with Inter. A man who was perhaps more famed for his goal scoring than his goal saving spent just two years at San Siro. We are going to take a look at his short days in blue and black..
Blanc spent the majority of his career playing in his native country, beginning his career Montpellier.
The Frenchman spent eight seasons with La Paillade, playing over 250 games but rather more impressively scoring 80 goals from centre half.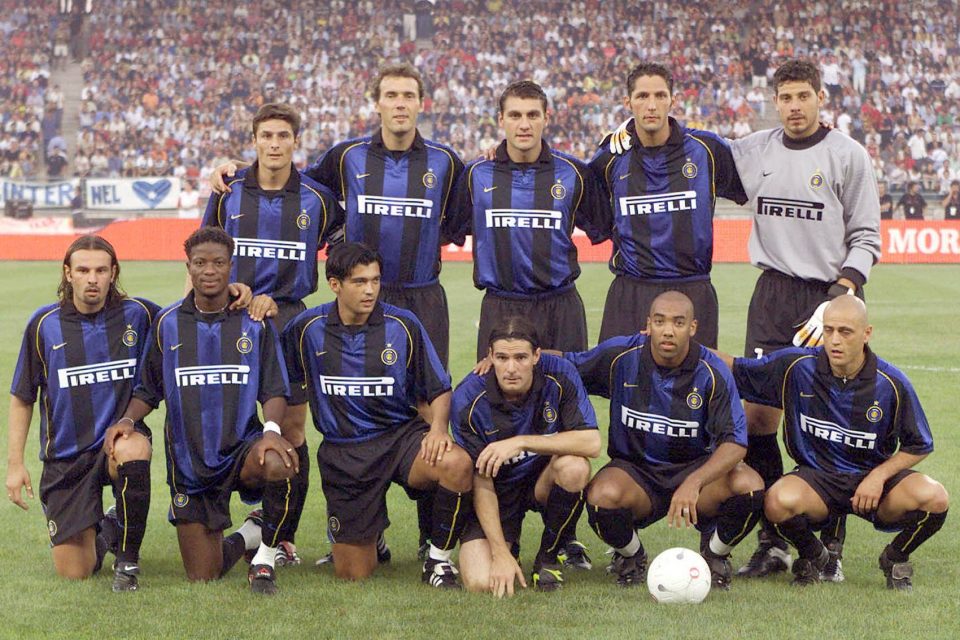 Blanc had established himself as one of the better centre halves in France and his ability to score goals from set pieces and penalties made him an attractive proposition to bigger clubs.
Blanc, aged 26, decided to take the plunge and leave the club that had given him his chance in the game and make a move to Italy with Napoli.
The move was seen as something of a surprise but Blanc seemed to fit in alongside the likes of Gianfranco Zola and Careca and under the managerial tutelage of Claudio Ranieri.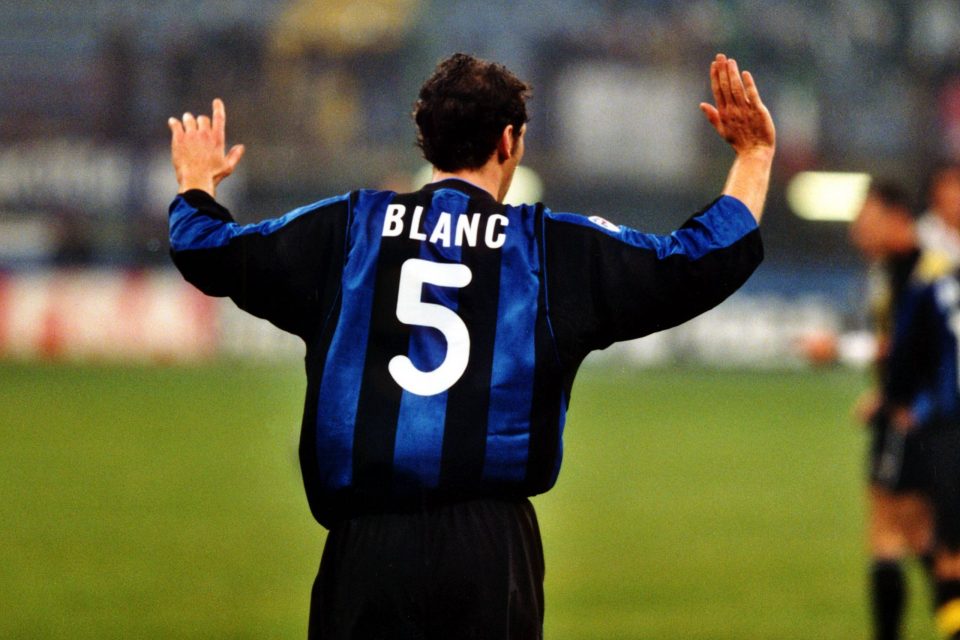 Napoli finished a respectable 4th place in their first season without Diego Maradona and Blanc played a key part by playing 31 league games and adding six goals.
However, Blanc wanted to move back him after just one year in Italy and it was Nimes that ended up being his next destination.
Small side Nimes had made something of a coup by getting Blanc and couldn't hold onto him for long given his burgeoning reputation and soon came an offer from St Étienne and again Blanc was on the move.
Blanc joined France's most successful team and his goal scoring again became the topic of discussion as he was the league's second top scorer in his first season at the club, scoring 13 times in the league.
Blanc captured the attention of the national side and began forming a partnership with Milan legend Marcel Desailly that would ultimately bring France a World Cup in 1998.
Due to his new found exposure with Ligue 1's bigger sides and his performance on the international stage, Guy Roux's Auxerre persuaded financially stricken St Étienne to part with their prize asset.
In his solitary year with Auxerre, Blanc won his first major honour, the Ligue 1 title.
Blanc's swift moving from club to club following his lengthly spell at Montpellier became something of a staple of his career. However, he cannot be blamed for leaving Auxerre after one term as he found himself lured by a move to Spanish giants Barcelona.
A giant move to Camp Nou was a moment of realisation for Blanc that he had truly reached the top after his years of hard work in his home country and brief spell with Napoli. Again though, he only spent a year at the club before moving again. Twenty two appearances for Barcelona was all he managed before a move back to France with Marseille was on the cards.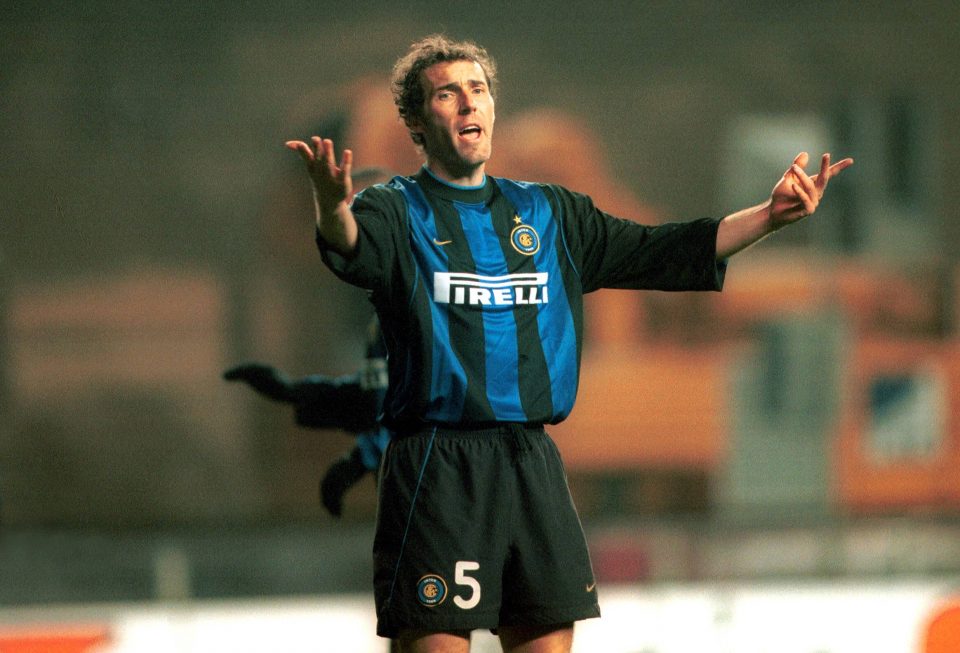 Johan Cruyff was the man who signed Blanc for Barcelona but his departure soon after the Frenchman's arrival led to him being a man signed by the old manager and Cruyff's replacement Bobby Robson never fancied Blanc.
Marseille turned out to be a good move but one that ultimately ended in sadness as Blanc lost in the UEFA Cup final to Parma and finished as runners up in Ligue 1 during his second term at the club.
Blanc would have the last laugh though as he was a pillar of France's World Cup winning side of 1998 despite missing the final due to a controversial incident with Croatia's Slaven Bilic.
In the summer of 1999, at the ripe old age of 34, Blanc decided he would try his luck again and rocked up at the Giuseppe Meazza to play for Inter.
Marcello Lippi's arrival in the hot seat at Inter saw widespread change at the club.
The world transfer record was broken to sign Christian Vieri from Lazio, Clarence Seedorf was brought over from Real Madrid and club legend Iván Córdoba arrived from Argentine side San Lorenzo.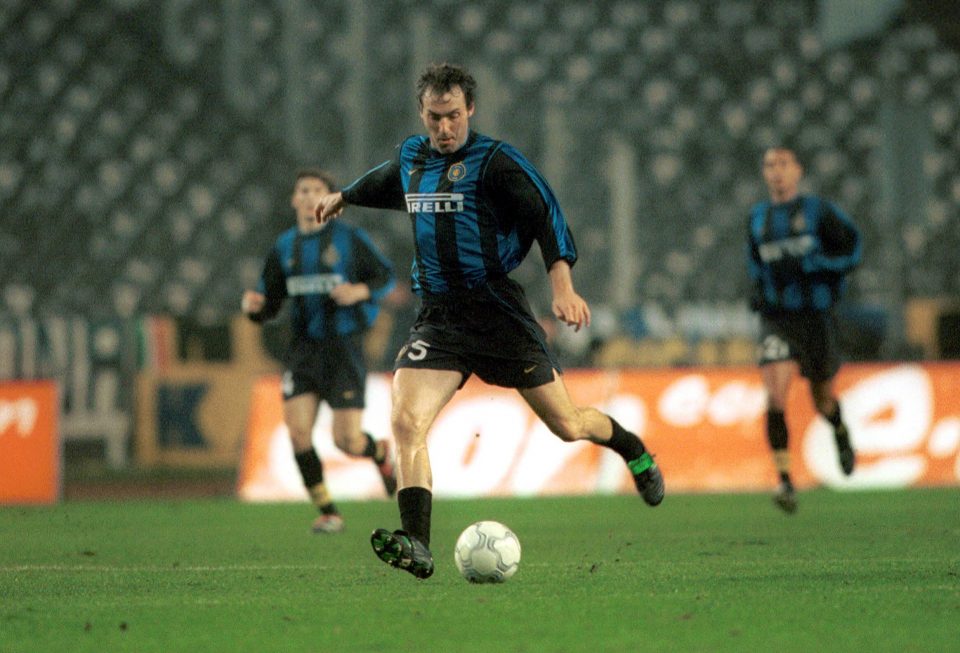 Blanc, who was now his national side's captain, may have had a few miles on the clock but was seen as a man who could add experience to a side looking to recover from a shocking 8th placed finish.
Lippi steered Inter to fourth and the Coppa Italia final in his first term and the club were then able to compete for the Champions' League the following term.
The season was good for Blanc on a personal level. He was a near ever present in the league and was named the Golden Pirate award of the year 2000, an award given to Inter's player of the season by Inter Club San Pietro Nerazzurra Seveso.
The Inter fans embraced Blanc and he was proving to be an astute acquisition for a side that under Lippi looked like they were coming together nicely.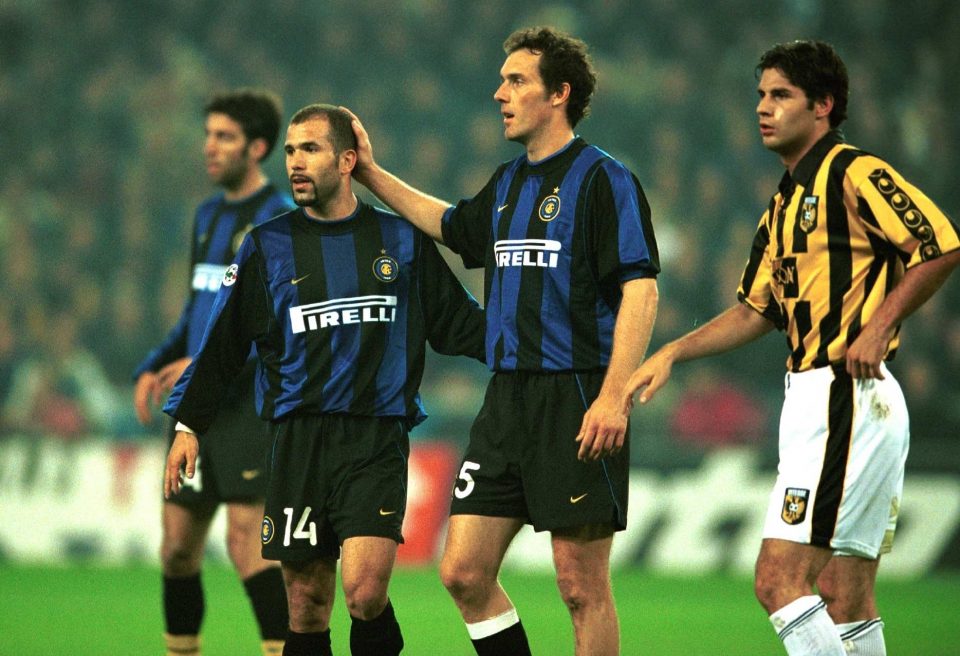 However, the Lippi era was too short and too sweet. Marco Tardelli replaced Lippi just two months into the following season as the Nerazzuri failed to qualify for the Champions League group stage after a defeat to minnows Helsingborgs.
Unlike the likes of Robbie Keane, Blanc kept his place under Tardelli as Inter enjoyed a weird up and down campaign that saw them end up in fifth.
In the summer window, Blanc became subject of transfer interest from Sir Alex Ferguson's Manchester United.
Ferguson had tried to sign Blanc before his move to Inter and move to Barcelona but this time he was to be successful.
Inter and United agreed a deal for the 35 year old to finish his career at Old Trafford and thus came an end to his short chapter in blue and black.
He went on to win the Premier League at United before hanging up his boots in 2003 aged 37.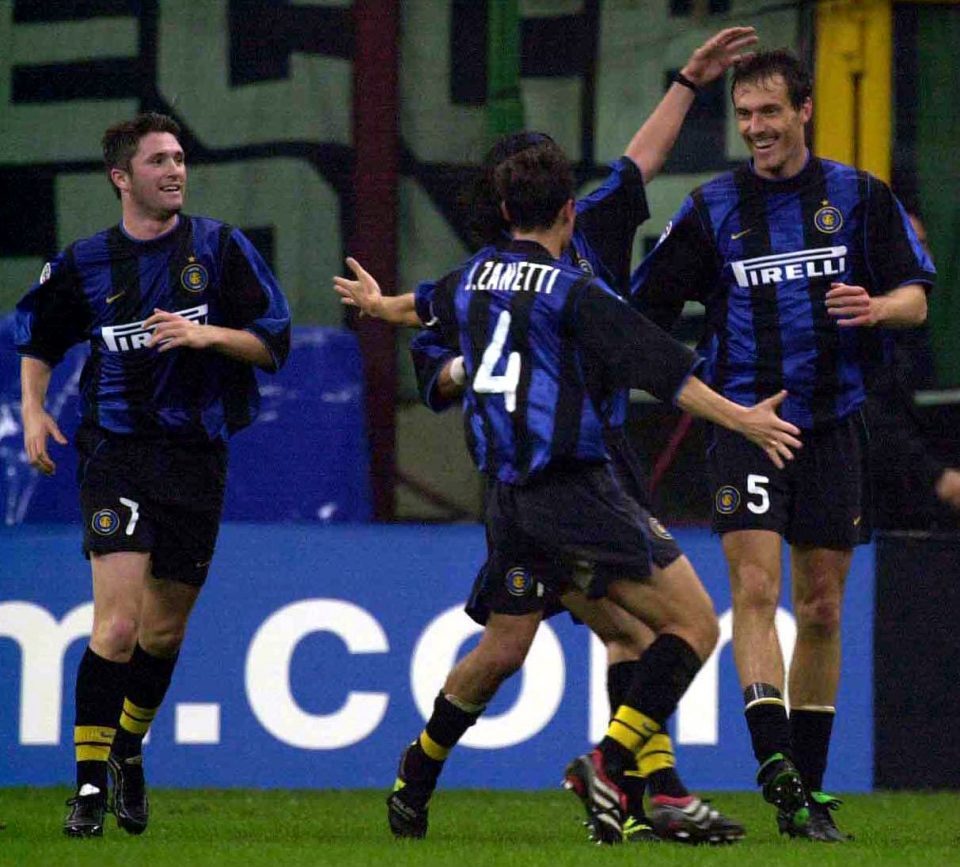 A largely successful managerial career ensued with him tasting Ligue 1 success with both Bordeaux and PSG either side of a spell in charge of the national side.
Blanc's spell at Inter is very unlike those we have done to this point in the series. None of the players we have studied have won the club's player of the year award or been a first team regular before moving on simply because they got a better offer.
In short, had Inter not been so 'pazza' and had a revolving door of managers, surely Blanc could have been part of a successful side.
Surely under the right management and with the right settings a team containing Blanc, Ronaldo, Seedorf and Christian Vieri could be Scudetto challengers and a force in Europe?
That's a whole series of articles altogether.
Blanc simply couldn't say no to a move to England and refuse Ferguson for a third time and who could blame him for wanting to work under the great coach.
Perhaps a move to Inter at a time without Tardelli could have made him stay..
Previous players in these series:
Matthias Sammer: A Nerazzurri Legend That Never Was
Roberto Carlos: Was It Roy Hodgson's Fault Or Just In The Right Place But At The Wrong Time?
Gabriel Batistuta: Too Little, Way Too Late