Ex-Nerazzurri Coach Roy Hodgson: "Inter Was An Amazing Club To Work For"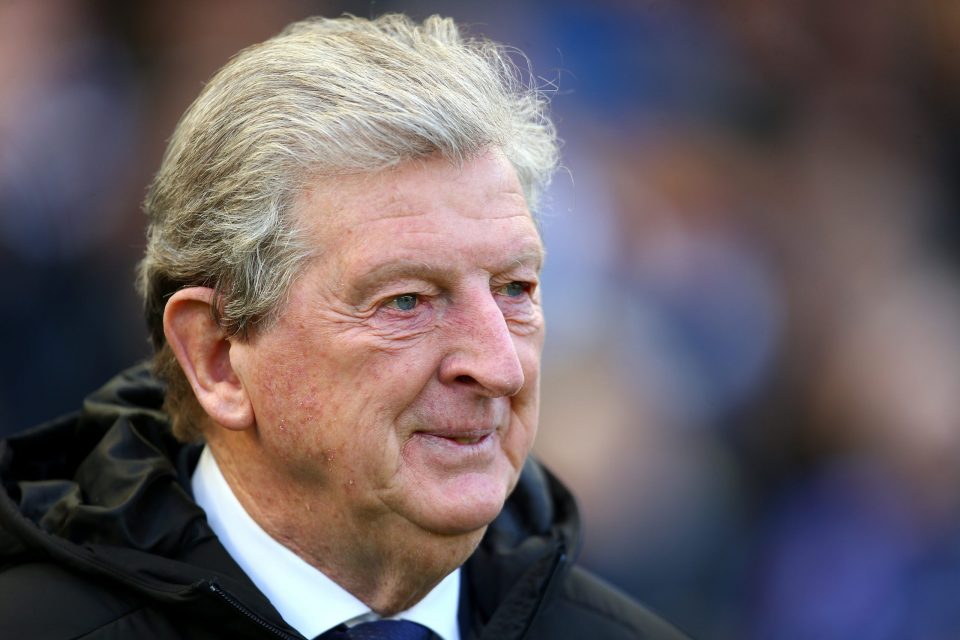 In an interview with The Coaches Voice, former Inter manager Roy Hodgson has reflected on his spells in charge of the club.
Hodgson was manager of Inter between 1995 and 1997 and also had a spell as caretaker manager in 1999. He managed Inter in 51 matches and won 26 of those games.
"When my first spell as manager of Inter Milan started, the Premier League was still in its infancy," he began the interview.
"It was 1995, and Italy was the country the top players gravitated to – it's also where the money was. There weren't £1m wage earners in England then, but there certainly were in Italy.
"Many of the world's stars were playing there – the finest Netherlands, Germany and Brazil internationals all came to Italy. In that respect, it was a fascinating league.
"It was much like the Premier League is today. Every week you'd look at the teams, and each would have three extremely good foreign players who were household names.
"The passion in Italy was also just like it is over here. Clubs mean an awful lot to their fans, who showed up in big crowds, because every game was of vital importance.
"That intensity was the biggest change from anything I had previously experienced in my career. At Malmo, for example, the pressure was nothing like that. When you're winning all of the time there, life can even become quite easy."
Next Hodgson, who is still managing today at Premier League side Crystal Palace, spoke on his time in charge at Inter and admitted he was perhaps not ready for the job.
"It was amazing to work for Inter when I did. But I wasn't as prepared then as I should have been for the enormity of the club.
"Even if I wasn't young in terms of age, I was probably quite young in my mental preparation for taking on such a big job. I was fortunate that the two men who meant most during my time there, Massimo Moratti and Giacinto Facchetti, supported me through that by constantly encouraging me – and not taking the chance to get rid of me.
"Juventus and Inter were the two biggest Italian clubs by a street. We had several hundred fan clubs dotted around the whole of Italy, so it wasn't a question of half of Milan being interested in our fortunes – it was virtually the whole country. The biggest derby is still Inter-Juventus, not Inter-Milan.
"That intensity. Giacinto used to say to me: "This will come to England. We're advancing at the moment, but you'll certainly catch us up, and it wouldn't surprise me if you catch us up and go beyond us."
Next Hodgson shared something that he did not like about his time in charge of Inter.
"I sometimes used to complain about certain aspects of Italian football. One of them, which was big at the time, was the judicial processes that the television companies ran after every game. A panel of experts would pull the team apart – that meant the coaches, and the players, and the owners.
"Very common in Italy was the suggestion that this coach or that coach wouldn't be eating the panettone. That was the classic, every day of every week, when there was speculation about whether a coach would still be employed when the panettone goes around at Christmas. 'Who's going to be the next to go?'.
"Of course, the flames were being fuelled by that speculation as well. It often led to the fans turning against people, and at that point it takes strong owners to really fight that sort of thing off."
Hodgson proceeded to speak further on what it was like dealing with the Italian media, especially when it came to press conference.
"I arrived in Milan with a certain confidence, because I was coming off the back of so many good results and slaps on the back with Switzerland, and before then in Sweden. But that didn't prepare me for the type of reception that all managers get in Italian football.
"I found dealing with the press very difficult. I perhaps would have found that easier had I been more fluent in Italian, or if I'd been doing it in my own language.
"It was the first time that I'd ever had that situation where there were so many sporting newspapers that had to fill at least one page, every day, on Inter. So every day there were press conferences at the club.
"I didn't have to do every single one myself, but every day so much was being written in La Gazzetta dello Sport, Tuttosport, and more. There was an aura about the club and the place that I hadn't experienced before – maybe in the odd international game, but nothing like that. It was a baptism of fire."
In conclusion he spoke on the difficulties that he faced when it came to being able to go out in public whilst he was in charge at Inter.
"As has also become the way in England – though less so in London, because it's so cosmopolitan – you couldn't go out too often without people either looking at you or wanting to talk to you. It was certainly like that in Milan.
"It was a difficult place to go wandering the streets if you didn't want to get involved with the fans. There was never anything I found too intrusive, though – nine times out of 10 people were pleasant and positive.
"Inter was an amazing club to work for. But it was the quality of the people, and the fans, that was particularly memorable for me."