Inter Can't Today Afford To Pay Real Madrid's 50M Price Tag For Achraf Hakimi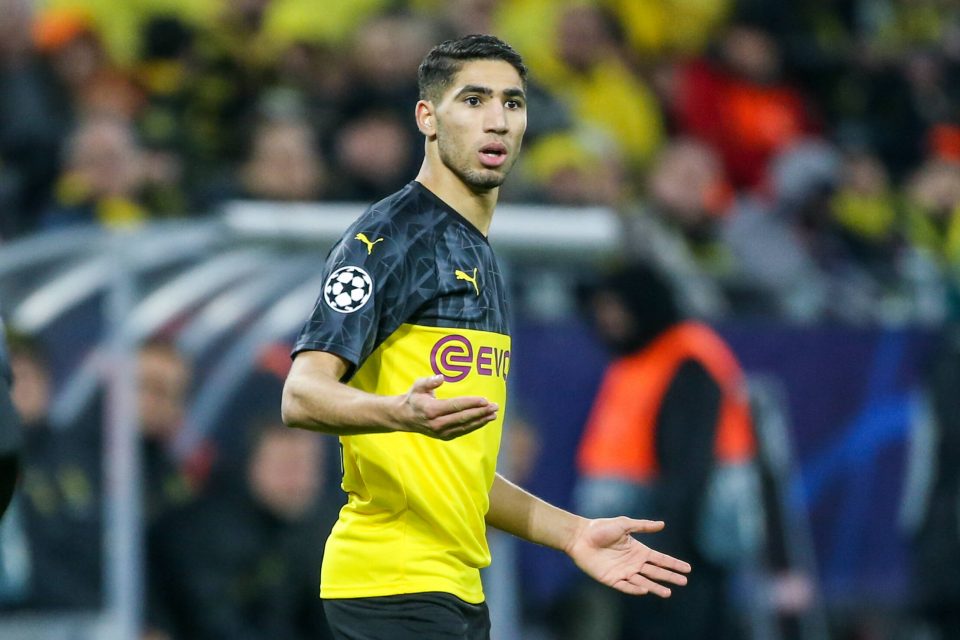 Inter are interested in signing Real Madrid owned full back Achraf Hakimi but aren't likely to sign him, according to a report from today's paper edition of the Turin based newspaper Tuttosport.
The report details how the Nerazzurri are one of the clubs interested in signing the 21-year-old Moroccan right back, who can also play as a winger or wing back. Hakimi has spent this season out on loan with German side Borussia Dortmund and has impressed, being a core part of the squad. The player has spent two years in the Bundesliga and has no interested in being Dani Carvajal's backup in Madrid, and so is looking for a move away.
Inter are unlikely to sign Hakimi, the report continues, in part due to his price tag. The 21-year-old would cost €50 million and German champions Bayern Munich are interested in securing his signature. Should the player's future still be unclear at the end of the transfer window in October, then Inter could return to the fold and look to sign him on loan.