Gabriele Zappa: "Inter Have A Buy Back Option On Me But I'm A Pescara Player"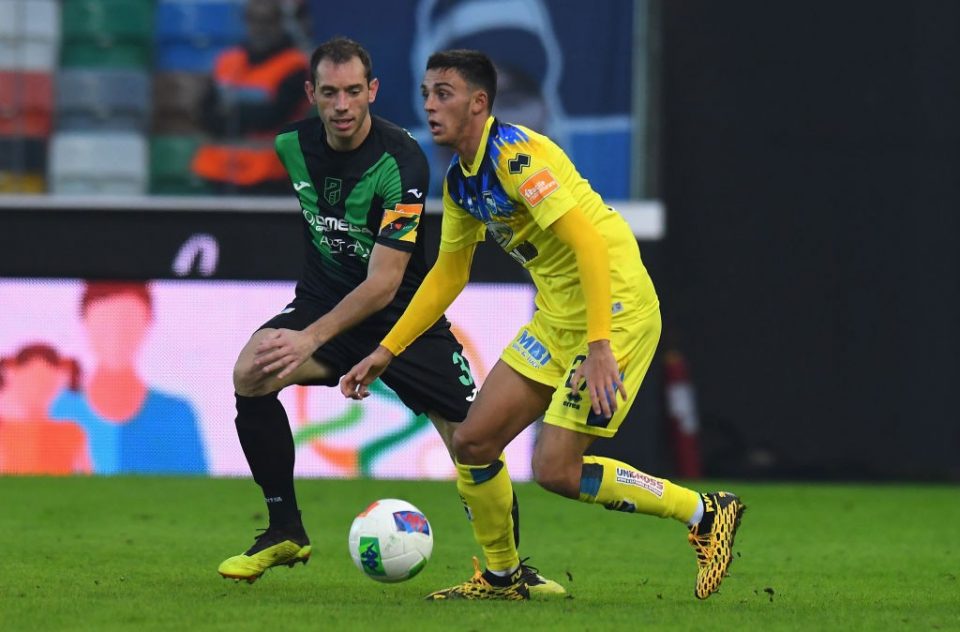 Pescara full back Gabriele Zappa has admitted that he is currently not thinking about the possibility of Inter taking up their buy back option on him.
The Italian youth national team player joined his current employers in January 2019 and as part of the deal Inter secured an option to buy him back in the upcoming transfer window.
"I'm a Pescara player, even if Inter have a buy back option. For now I try to give my best for Pescara, I'm a Biancazzurro player and I'm in love with this city, so I don't think about everything else," he remarked in an interview with the Abruzzo edition of Italian daily newspaper Il Messaggero, which appeared in yesterday's print edition.
Zappa is a product of Inter's youth academy and made 86 appearances across all competitions at youth level for Inter. He was also named on the bench for the first team a few times during his time with the club but never made a first team appearance.
This season for Pescara Zappa has made 15 appearances across all competitions to date. In his time on the park, which totals just over 1200 minutes, he has scored four goals and tallied one assist.