Inter Signing Hakimi From Real Madrid Prevents Barcelona From Including Semedo In Offer For Lautaro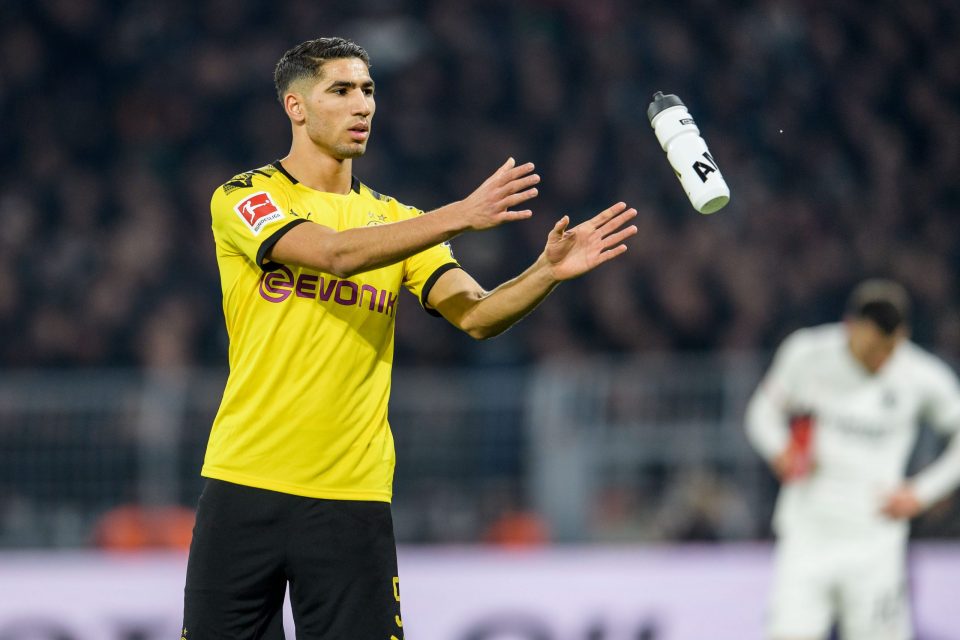 Inter's signing of Real Madrid right back Achraf Hakimi prevents Barcelona from including Nelson Semedo in the deal for Lautaro Martinez, according to a report from Spanish media outlet Mundo Deportivo earlier today.
The report details how the Nerazzurri are prepared to spend around €40-45 million to bring the 21-year-old Hakimi to Milan. The Milanese club are hoping to close out the deal in the next few days, with the player agreeing to a five-year deal worth around €5 million net per season.
Considering that Inter are investing over €40 million in a right back, the report continues, they no longer have any interest of having Nelson Semedo included in the deal for Lautaro. The Blaugrana are incredibly keen to sign the 22-year-old Argentine striker but cannot afford his €111 million release clause, and so have been looking to include players into the deal. Regardless, Barcelona won't submit an offer for Lautaro until La Liga has defined the limit of investments Spanish clubs can make in the transfer market.