Italian Media Report Inter Preparing Achraf Hakimi's Medical Examinations For Next Week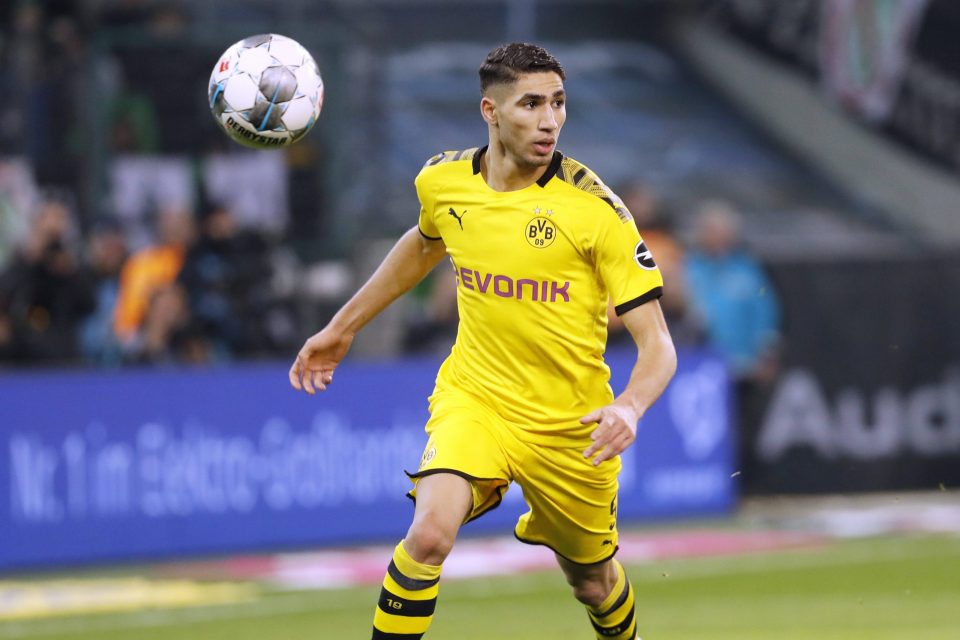 Real Madrid full back Achraf Hakimi could undergo his medical examinations for a move to Inter next week, according to a report from Italian broadcaster Sky Sports Italia earlier today.
The report details how the Nerazzurri will talk with Real Madrid today on a video conference call, to try and close out the deal for the 21-year-old Moroccan right back, who has impressed this season whilst on loan with Borussia Dortmund. The player may not feature today against Hoffenheim for Borussia Dortmund at the explicit request of Real Madrid, who don't want Hakimi to play considering the advanced state of the negotiations.
Hakimi could undergo his medical examinations next week, the report continues, ahead of a move to Inter. The deal would cost the Nerazzurri around €40-45 million, with the player being offered a five-year contract worth €5 million net per season. The examinations may not take place in Milan, and could happen abroad.