Ex-Inter Midfielder Sneijder: "I Partied With Celebrities Until 6am & Scored In The Champions League The Day After"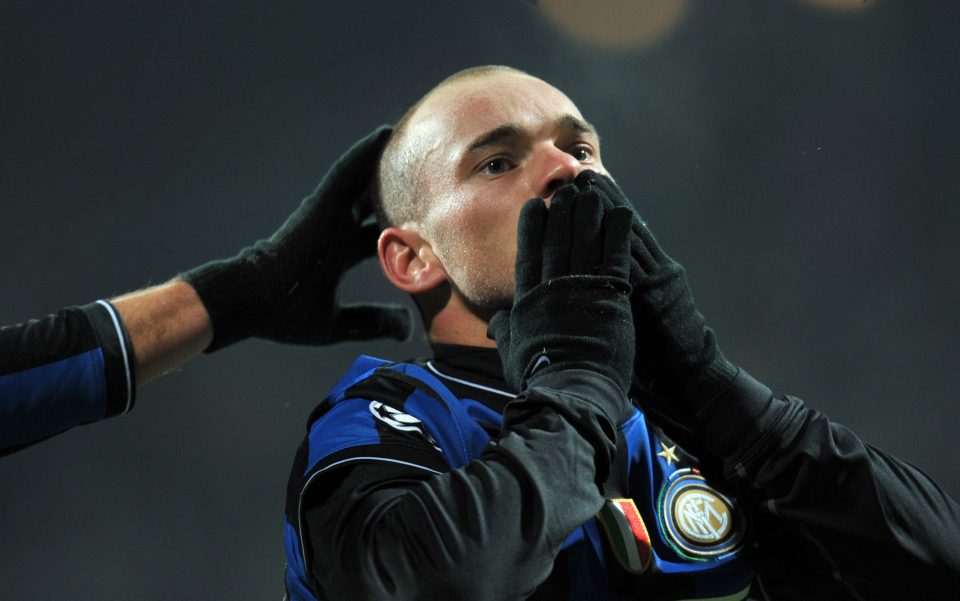 Former Inter midfielder Wesley Sneijder revealed that he went out partying the night before a Champions League clash against Werder Bremen in an interview with Dutch newspaper Telegraaf earlier today.
"Once my wife and I attended a party for an Armani show, there was George Clooney, Megan Fox and some Bollywood stars. We got home at 6am and the next day I scored a goal and provided an assist against Werder Bremen in the Champions League. After I saw that it was possible to do it, I wasn't afraid to repeat it!"
The match referred to by the 36-year-old Dutchman is the Nerazzurri's 4-0 win over Werder Bremen on the 29th September 2010, a game where Samuel Eto'o scored a hattrick. Sneijder has revealed since retirement the issues he faced during his career, including how vodka became a regular drink for the player after his time at Real Madrid.
Despite his unconventional lifestyle, Sneijder was a core part of Inter's Treble winning squad and also helped the Netherlands to the World Cup final in the same season. The Dutchman spent four years of his career with the Nerazzurri, from 2009 to 2013. In that period, he won a league title, two Coppa Italia, a Supercoppa Italiana, a Champions League title and a FIFA Club World Cup.