Inter Vice President Zanetti: "Inter Campus Is A Wonderful, Extraordinary Project"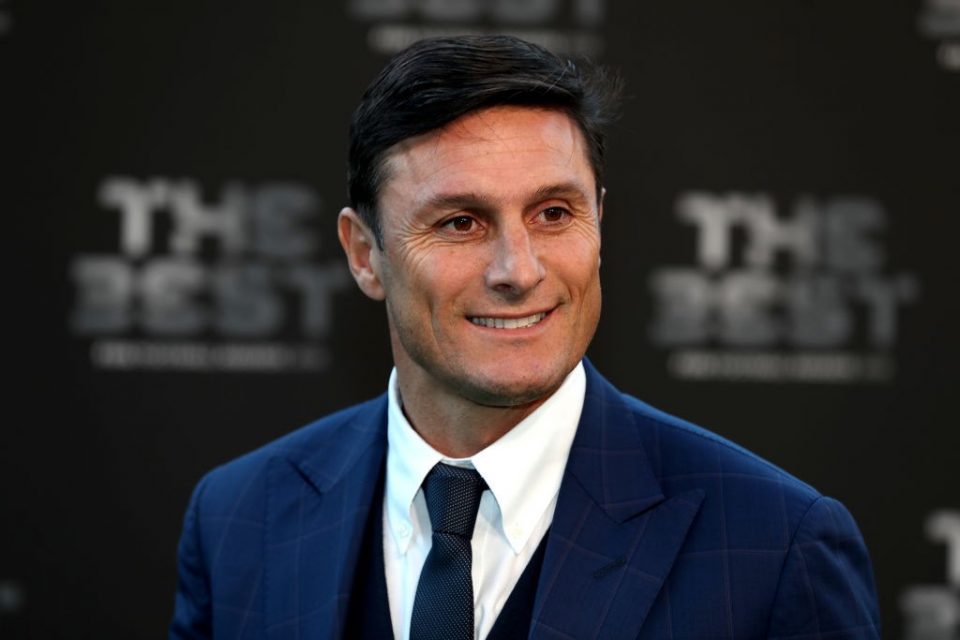 In an Instagram Live chat with Inter, Inter vice president Javier Zanetti has sang the praises of the work that Inter Campus do around the globe.
Inter Campus is a non profit organisation which was launched back in 1996 by former Inter president and owner Massimo Moratti and although Moratti is no longer involved at the club the work continues.
The Inter Campus gives children the opportunity to play football and contributes to the development of the local communities, supporting educational, social and sanitary protection programs carried out by local partners.
"It's a wonderful, extraordinary project that started more than 20 years ago and which gives everything and more to so many children around the world," he is quoted as saying by Inter's official club website.
"Inter's shirt can be seen far and wide thanks to Inter Campus, and thanks to this social project. Because that's what Inter is all about, these values are part of its DNA: always thinking about the people who need it most, especially children."
Zanetti spent nearly his entire career with Inter and has made more appearances than anyone else has for the Nerazzurri club.
Zanetti's adventure with Inter began back in the Summer of 1996 when he arrived from Superliga Argentina side Banfield. He played for the club until 2014 and after 858 appearances across all competitions, he retired and was then appointed as club vice president.