Player Ratings Inter 6 – 0 Brescia: Game, Set & Match Nerazzurri After A Show From Alexis Sanchez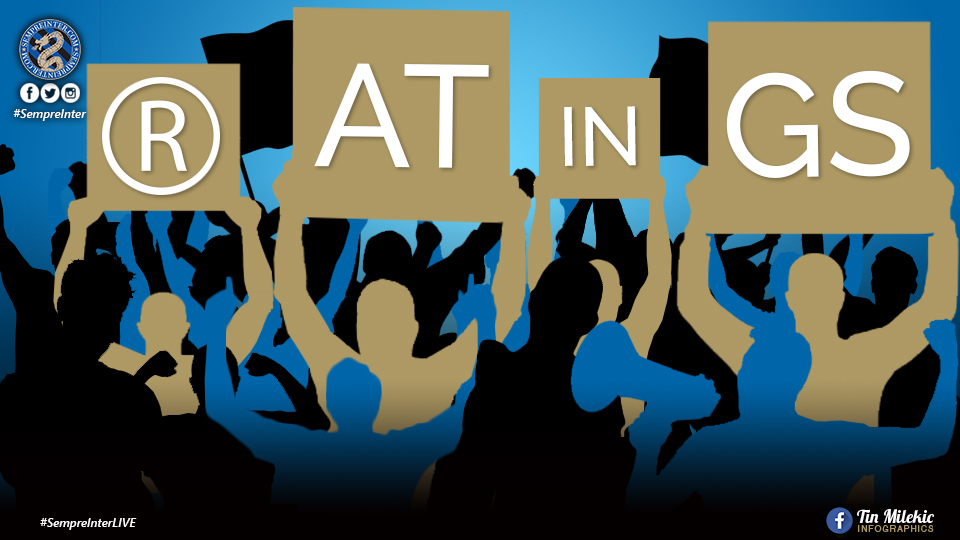 All Interisti wished for ever since football came back has been a non-complicated boring win. This time their wishes came true as Conte-ball worked perfectly.
The start could have been a horror show but once Young scored, it looked like a training session as Serie B bound Brescia were torn apart multiple times by the Alexis Sanchez and Victor Moses show.
Samir Handanovic – 6.5: No shots on target in the first half. Passed the ball well when the defense was pressed. Came off his line to cut out any danger Brescia posed. Calm.
Danilo D'Ambrosio – 7: When fit, Danilo does the basics right and against most teams in Serie A that is enough. Scored a goal at the stroke of halftime to kill any Brescia hope.
Stefan de Vrij – 6.5: Not much pressure from Brescia's attack who did not create anything but did not sit back all game. Got an unnecessary booking and Conte took him off.
Alessandro Bastoni – 7.5 : Continues his purple patch. Did not make any major errors, always manages to foray forward, and find himself in space and team to start a move.
Victor Moses – 7: Victor had a huge confidence boost in Parma, and it showed as he was the hot knife and Brescia were the helpless butter especially in the first half.
Nicolo Barella – 7: Looked much fitter tonight than Sunday. Did the dirty work and as usual never, ever stopped running or competing. Plays way beyond his years.
Roberto Gagliardini – 6.5: Terrible start by Gagliardini but as the team grew in confidence, so did he. Was a threat going forward and used his physique well to finally score.
Ashley Young – 7: Just like Gagliardini, made a terrible error to start the game that went unpunished. Then Alexis lofted that cross and the volley calmed everyone.
Borja Valero – 6: Struggled to get involved as everyone around him was way too quick for him. Did not manage to have any impact till about the chance for Lautaro.
Alexis Sanchez – 8: Sanchez was on it from the first minute tonight. Dropping deep, holding the ball and completely blew Brescia's defenders away by pace and strength.
Lautaro Martinez – 6: Trying to hard especially in the first half. Needs a goal to find some calm in his mind to play like he did at the start of the season. Maybe next time.
Andrea Ranocchia – 6: Ranocchia was brought on to protect De Vrij as the Dutch international was booked. Did a job of keeping harrying Torregrossa and win aerial balls.
Lucien Agoume – 6.5: Agoume looks like a fine young prospect. 30 minutes to show his talent and used it well. The booking was not smart but looked so calm and collected.
Antonio Candreva – 6.5: Hit the post and scored with his left. Stayed back as the team were leading by plenty and used what possession he got wisely. Not much else to do.
Christian Eriksen – 6.5: Seemed off pace as soon as he came on but adjusted his movements accordingly. Determination and concentration shown to get his first Serie A goal.
Romelu Lukaku – 6: Could have scored at least 1 tonight, he tried to save as much energy as he could. His movement was good as usual and resulted in Eriksen's goal
Antonio Conte – 7.5 : All things went to plan for Conte tonight. Right from the moment when Donnarumma wasted that chance, all things clicked and blew Brescia away.
Gianluca Manganiello – 8: Very good refereeing tonight. Got almost all decisions right even the minor ones. Did not waste time with VAR when it was not needed. Refreshing.
Inter – 7: Finally, a boring, comfortable easy win. The fans wanted it and will now crave the goals and domination to seal the Champions League berth.
Agree? Disagree?
Let us know in the comments below or hit us up on Twitter and Facebook.